68th Cannes Film Festival Poster Revealed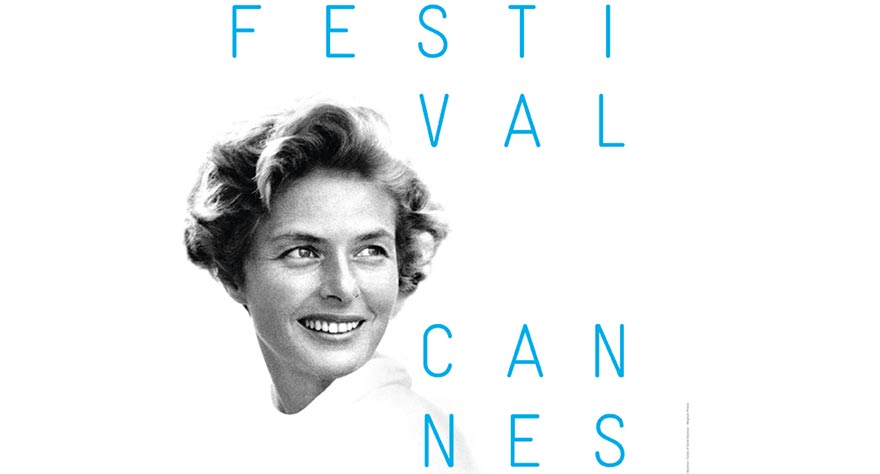 On May 13-24, the world will gather at a small coastal town in France to see the best films from around the world. The 68th edition of the Cannes Film Festival will be hosted by Lambert Wilson, with Joel and Ethan Coen serving as presidents of the competition jury. The true face of the festival, however, is actress Ingrid Bergman, who is paid tribute by the festival's newly released official poster.
The Cannes Film Festival has used the image of a famous movie star on the official poster dating back to 2010. Bergman now joins Juliette Binoche, Marilyn Monroe, Faye Dunaway, Paul Newman and Joanne Woodward (who appeared together in 2013), and last year's tribute Marcelo Mastroianni.
Most known for her work with Alfred Hitchcock and Roberto Rossellini, as well as her starring role in Casablanca, Bergman is widely considered one of the greatest actresses of all time. The image used on the poster is based on a photograph by David Seymour.
Check out the poster and a short animation based on the poster below!