2013 SF Indiefest Day 2: The Legend of Kaspar Hauser & Not In Tel Aviv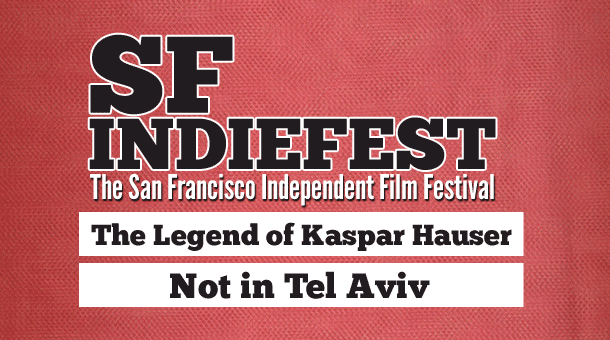 The second official day of SF Indiefest was also the first day to take place in San Francisco's historic Roxie Theater, which will act as the hub for the rest of the festival. The night's films were a pair of black & white, darkly funny and outrageous films: The Legend of Kaspar Hauser and Not in Tel Aviv.
The Legend of Kaspar Hauser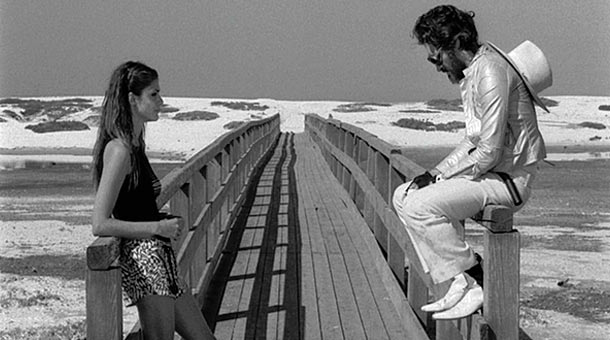 An endlessly odd and trippy interpretation of the life and times of the titular historical oddity, Davide Manuli's The Legend of Kaspar Hauser takes place on the island Sardinia where a blond-haired boy (played by actress Silvia Calderoni) washes up onto a beach and is found and fostered by a DJ/Sherriff (Vincent Gallo.) The Duchess of the island becomes threatened by the influence of Kaspar on her people (of which there are only a handful), and employs a criminal by the name of Pusher (also played by Gallo) to eliminate the boy.
Manuli's take on the events surrounding the real-life Kaspar Hauser is weird in the most fantastic way. The film is presented in gorgeous black and white, looks like an old desert western, and is set to a must-hear (listen here) electronic soundtrack that transcends and elevates the story in a way that is so out-of-place, it's perfect. Gallo is a joy to watch and chews it up big-time, barking and spitting his way through the film. His interactions with the equally captivating Calderoni are off-putting, yet totally entertaining. There isn't an uninteresting shot in the movie, and some of the scenes are drawn out to such uncomfortable lengths that you'll ask yourself "Why am I watching this weird bullsh*t?" to which you'll answer "Because I love it."
RATING: 7.5
Not In Tel Aviv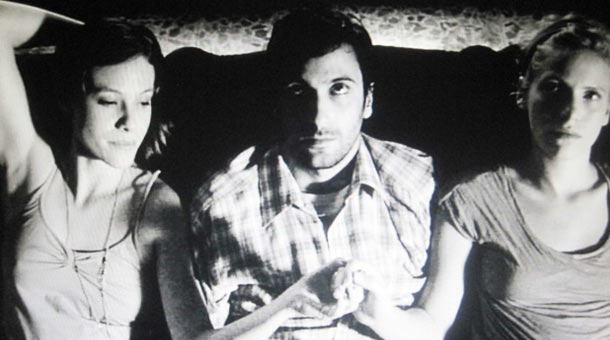 Micha, a high school teacher, kidnaps one of his students and uses her to reconnect with his high school crush. Together, they form a tight (albeit unusual) bond as they go on mini-adventures throughout their boring, small town. Murders, angry feminists, movie stars, escapes from the police, pizza, and basketball make up the strange days the trio shares as Micha's learns what it is to be loved.
First time director, writer, and star Nony Geffen offers up a film that adeptly conveys the endearing spontaneity of its characters cinematically. There are definite traces of the French New-Wave here, though the tone is certainly contemporary. Nony and his female counterparts (Romi Aboulafia and Yaara Pelzig) have potent on-screen chemistry and play off each other well, demonstrating the evolution of their relationships like pros. The editing and pacing of the film keeps you on your toes, and the quirky spirit Geffen brings to the indie film scene with Not in Tel Aviv is as refreshing and startling as a bucket of ice water to the face.
RATING: 8.7