Watch: Timothy Spall On Becoming 'Mr. Turner'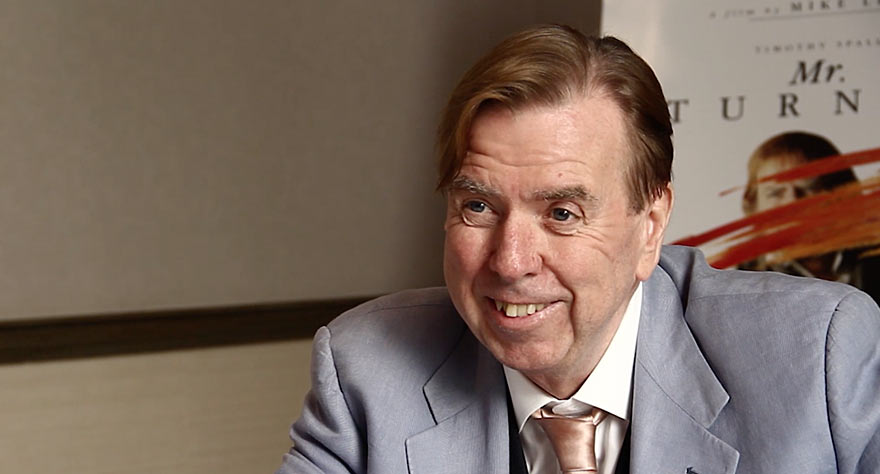 In a year brimming with outstanding performances from leading men (Redmayne, Keaton, Oyelowo, Cumberbatch, Gleeson, Hardy…the list goes on for days), Timothy Spall rose to the top as the best of the best (in my humble opinion) with his career-defining turn as British landscape painter JMW Turner in Mike Leigh's transcendental biopic, Mr. Turner. Spall's Turner is a walking contradiction, a boorish, unpleasant-looking man who created some of the most beautiful works of art the world has seen. With guttural groans and bestial snorts Spall manages to reveal the soul of the late artist, creating one of the most fully-realized onscreen characters in years.
In our extended interview with the British actor, we discuss his extensive research process, the difficulty of playing such a contradictory character, Turner's greatest fear, the art of grunting, the time when he transformed into Turner in front of a frightened bartender, the difference between embodying a character and playing a character, working with Mike Leigh, and much more.