SFIFF57: Jeremy Ambers and Ben Davis Talk 'Impossible Light'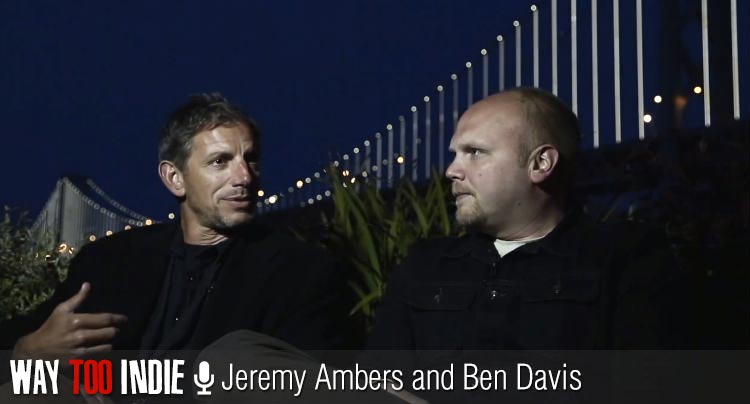 Jeremy Ambers' directorial debut, Impossible Light, chronicles the conception, design, and construction of The Bay Lights, the world's most massive light sculpture. Ben Davis, the founder of Illuminate the Arts and the man who dreamed up the gargantuan project, teamed with artist Leo Villareal and a group of dedicated workers to string LED lights up and down the suspension cables of San Francisco's utilitarian Bay Bridge, creating a giant, abstract, illuminated canvas for randomly generated light patterns to dance across.
The road to completion for The Bay Lights was fraught with challenges, however, from acquiring permits, to raising money, to battling the elements, and Ambers encountered roadblocks himself while capturing remarkable affair, filming the process and funding the film all by himself. (You can't get much more indie than that!) Impossible Light is an inspiring story of an impossible dream made real through passion and perseverance.
In our video interview below, Ambers and Davis share their thoughts on why San Francisco is the perfect city for The Bay Lights, Leo Villareal's expressionistic style, making decisions based on love, how the documentary itself helped the project to succeed, how the lights have affected the San Francisco community, and more.
Impossible Light screens May 5th (Exploratorium at Pier 15), May 7th (New People Cinema) as a part of SFIFF57, the Roxie Theater on May 8th for a one-night screening, and a weeklong run at the Grand Lake Theatre in Oakland starting May 9, with three screenings per night.
Video by Adam Clay