SFFS Artist in Residence Sebastian Silva Talks The Gift of Spontaneity, 'Magic Magic'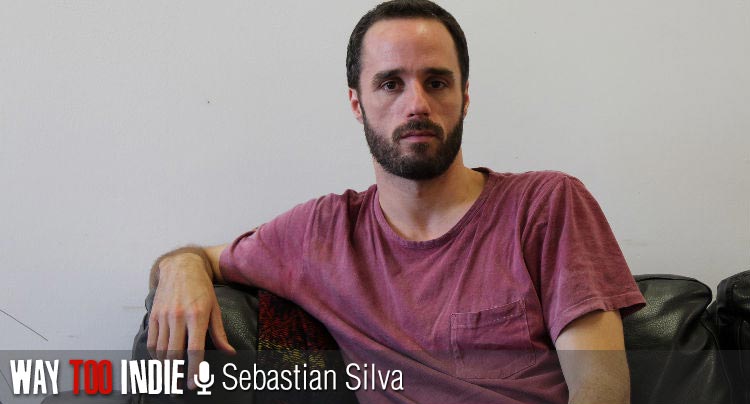 "My biggest fear is for my mind to control me and not the other way around,"Chilean filmmaker Sebastian Silva told us at FilmHouse in San Francisco, when asked about the inspiration behind his 2013 psychological creeper Magic Magic, starring Juno Temple and Michael Cera. We spoke with him at the beginning of his tenure as the San Francisco Film Society's 2014 artist in residence, which runs through the end of the week. Including student lectures, a screening of Magic Magic, an intimate artist talk, and filmmaker networking events, the residency program is an opportunity for emerging filmmakers to spread their knowledge across the Bay Area filmmaking community.
In Magic Magic, Temple plays Alicia, an American who travels to Chile to visit her cousin Sarah (Emily Browning). During her stay, Alicia's mind begins to crack when her interactions with Sarah's friends turn adversarial. The film also stars Silva's brother, Agustin, Cera, and Catalina Sandino Moreno. Magic Magic is one of two collaborations Silva had with Cera last year, the other being kooky road trip movie Crystal Fairy, based on a real-life experience Silva had in with a girl named Crystal Fairy (played by Gaby Hoffmann).
During our chat we talked about Silva reconnecting with the real Crystal Fairy, the gift of spontaneity, his residence in San Francisco, questioning his craft, Juno Temple's tortured acting style, and more.
For More info about Silva's residence, visit sffs.org.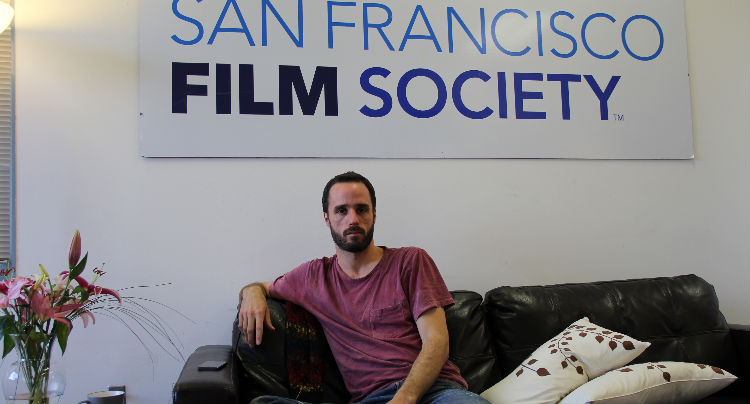 When I spoke to you last year at the San Francisco International Film Festival, you were hoping that the real Crystal Fairy was going to show up to the film's screening that night, as you were led to believe she lived in the area.
Sebastian: She didn't show up at that screening, but we eventually heard from her. Gaby emailed me that she had contacted the real Crystal Fairy and that she was living in Vermont. She sent me her number, and I was petrified. I wasn't ready to talk to her, you know? I had no idea whether she liked the movie or not. I told Michael [Cera] that I had her number, and he said, "Let's call her!" We called her on speakerphone, and she said she loved the movie. She freaked the fuck out.
She had no idea you made this movie about her, right?
Sebastian: No! I lost contact with her 13 years ago, but now she's in my phone.
What I enjoy about this pair of movies you've made is that they depict Chile so differently.
Sebastian: One is "feel-good", and one is "feel-bad". Crystal Fairy is handheld, improvised, and Magic Magic is the most expensive movie I've made, with a rockstar DP, precious photography, artificial lighting…they were very different processes. They do share a lot of similarities; a girl comes to Chile in search of herself, and Michael plays an antagonist to them. There are a lot of similarities, but the movies make you feel very different.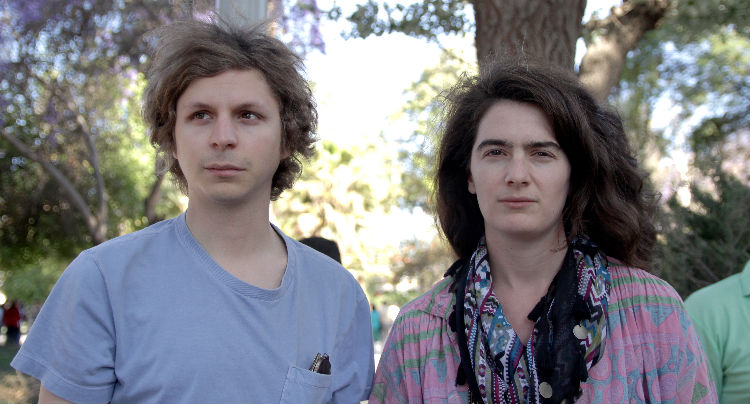 You made Crystal Fairy fairly quickly, and filmed Magic Magic shortly thereafter. Do you think that, because the two processes were so disparate, you felt refreshed going into Magic Magic and that it helped that film?
Sebastian: Definitely. Crystal Fairy was the first movie where I explored improvisation so deeply. We had an outline, but we didn't have a screenplay. I had to be so much more aware of my surroundings. I was making it on the go. You just feel so much more alive, and it was very challenging. That formula helped me to be more loose and open to change things in Magic Magic, which had a very rigid screenplay and shooting plan. Having shot Crystal Fairy so recently, it made me work more loosely. I'd delete entire scenes, shoot scenes on the front porch instead of the dining room. That spontaneity was a gift from Crystal Fairy, and I'm treasuring it.
I love the chemistry Michael has with Gaby and Juno, but I actually particularly enjoy the dynamic between he and your brother, Agustin.
Sebastian: It's a great dynamic. He's a good kid. Such a natural. He and Michael are great friends.
Gaby and Juno both give very intense performances, with Gaby's character being an extremely positive person and Juno's being a deeply tortured soul. 
Sebastian: Gaby's a bit older than Juno, and Juno seems to be a more sensitive, fragile creature. For her, I think this character was a little bit of a spiritual burden, and she was sometimes overwhelmed by it. I'd give her directions to cry, act scared, act insecure, and it would bring her spirit down. Gaby's character was ridiculous. She was preaching shit that she wasn't doing herself, a forgivable hypocrite. They are very different women doing very different roles. It's hard to compare them, in that sense. Gaby is one of those actresses who does a character. She doesn't become Crystal Fairy. She's doing a job. On the other hand, Juno started suffering like her character Alicia. When I asked her to cry, she couldn't stop crying afterwards. She'd go to places that weren't very healthy to get the emotions I was asking for.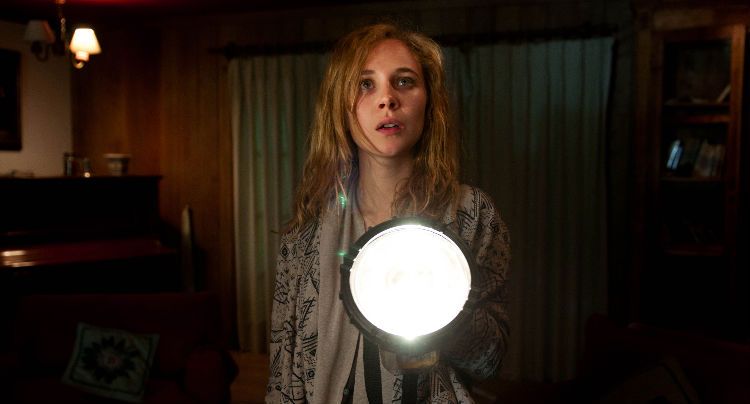 You're going to be here in San Francisco for a while as the SFFS artist in residence. You have a lot of activities lined up, including lectures for students. Have you ever spoken to students in this kind of forum before?
Sebastian: No, never. But I've done a lot of Q&A's and press. It's kind of the same. I didn't prepare or anything. I wouldn't know how to start a lecture. I'd rather go "Crystal Fairy" on them and improvise the lectures.
Would a younger you have enjoyed having access to a filmmaker like this?
Sebastian: It would have been nice to hear about stuff that isn't easy, for instance. Tips I know are very useful for if you're making your first feature, or writing your first script.
Do you think that watching a lot of movies keeps your filmmaking skills sharp?
Sebastian: I don't really watch a lot of movies. I'm not a cinephile. I even question my craft every day. "What am I doing? Should I just paint?" It's become my life and my craft, but I don't completely love it. I find it very superficial at times. I have a love-hate relationship with making movies. I guess some filmmakers are sharper that way. I remember a Chilean filmmaker telling me, "If you want to shoot a car scene, just watch how Quentin Tarantino does it and copy it!" I'd never copy something. If I have to shoot a car scene, I'd figure it out on my own.
I love Michael's character in Magic Magic, Brink.
Sebastian: He's the best. I love Brink, too. Michael and I got so addicted to him. He's such a closeted gay. Very creepy. I love him.
Was it your idea from the beginning to dye his hair dark?
Sebastian: Yeah. I wanted to transform him. I asked him to gain a lot of weight, but he said, "No fucking way."
Tell me about your next project, Nasty Baby.
Sebastian: We're locking picture at the end of March. We shot it in my neighborhood in New York, and I'm starring as the main character with Kristen Wiig and Tunde Adebimpe, the lead singer of TV On The Radio. I think we did a really good job. It's very naturalistic and funny, but it gets a little dark. It's not a comedy, it's not a drama. It's just a piece of life that goes wrong. By the end it becomes a sort of thriller.
This is your first time starring and directing, so that's another unique filmmaking experience under your belt.
Sebastian: You want to keep it fresh, so that's why I decided to act. It's a very small movie so there was no risk. Co-starring with Kristen was very comfortable. She's a great improvisor and made me feel very safe. The DP I work with on most of my films came from Chile, so I felt at home. Very comfortable. But it was very overwhelming to be directing and acting. I had no monitor to see what I was doing, see the takes. I had to just trust my co-actors. I told them, "If I'm embarrassing myself, just let me know I'm doing a shitty job."