Sara Masterson explains the inspiration behind her new album and growing up in the Midwest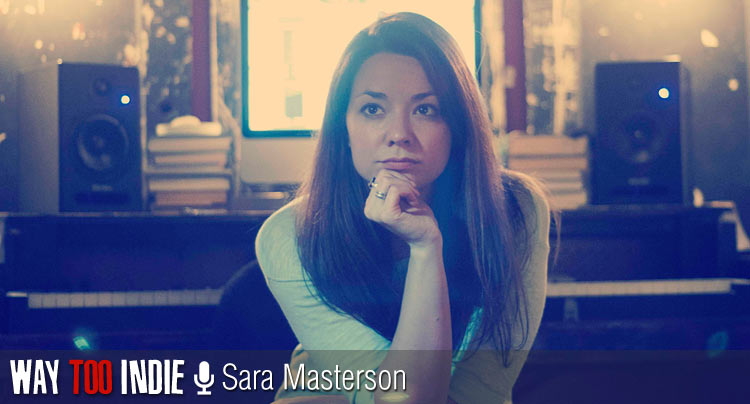 There are hundreds, perhaps thousands of genres of music. Once in a while you find that rare song or album that can't be defined into a genre without hurting another genre's feeling. Singer-songwriter Sara Masterson's new album Always the Beautiful falls into that genre-less category. Though don't mistake that to mean that it's not equally, or even more, spectacular than a genre-classified album.
Fresh off her first east-coast tour, Masterson released her latest album Always the Beautiful on September 9th. Since then it's been gaining attraction and love from fans across the states. Her music has been hailed as "Folk-Inspired Dream-Pop" by the Illinois Entertainer, a title that she and I both have some mixed feelings about. From the title track you're struck by Masterson's powerfully captivating voice. It launches you forward to the next five tracks that honestly put me into a daze and had me thinking I was walking down the streets of a Midwestern city, just as Sara did growing up. Her unsurpassed vocal quality can only be described as stunning. Sara has kept true to herself and her sound and her dedication shows in this production that has to be heard to be expressed properly.
I had a chance to speak with Sara and got to know a little bit more about her and her recent release, you can check out the interview below.
Always the Beautiful is available on iTunes and on Noisetrade and judging by her new collection of vinyl, it might soon show up on a 12″ or 10″ at a record store near you.