The Retrospectives On Growing Up And Their Energetic Music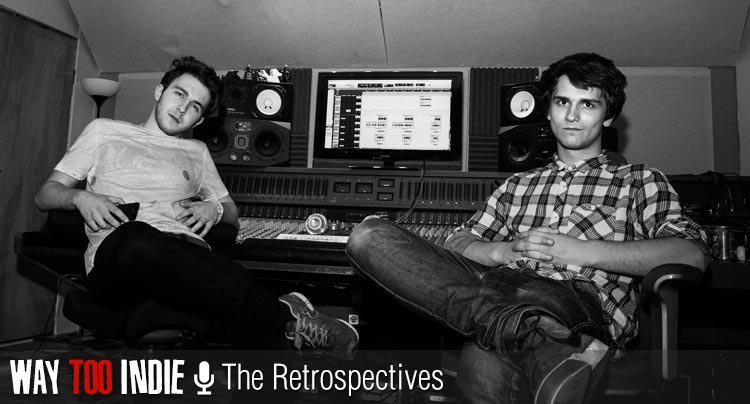 When I first read about the The Retrospectives, the one thing that popped out at me was their Twitter bio. "…determined to bring back real pop music…" An ambitious mission statement considering what pop music is considered now in days. But the interesting route that Will Stocks, Tom Galton and Paul Jackson have taken has me in awe of their musical talent.
The Retrospectives have been named one of the Schffield's Top 5 bands to watch, and in a city like Schffield that contains such a vast music scene, that says quite a lot. In September they released a video for their first release, and it's evident that these lads are following their passions. By the way, I allowed to say lads now?..oh well, I said it anyway. These guys put their energy into what they make, but they also have fun while doing it and it shows. Lately, they've been on a string of tours with notable indie bands like The Boomtown Rats, The Last Carnival, and My First Tooth.
I got the chance to visit Tom and Will in Sheffield…all without having to leave my cozy city or having to make them leave their sofa. Don't believe me? You can watch the interview below and find out more about the these two childhood friends and more about their band.
Take a listen to their latest tracks below.


P.s. They also love the internet as much as you or I do. Just goes to prove that the UK isn't all that different.
Just done a really cool interview with @manjotjawa over in Houston Texas without even getting up off the sofa! #ILoveTheInternet

— The Retrospectives (@theretrosmusic) November 3, 2013