Music Hangout – Nate Jarrett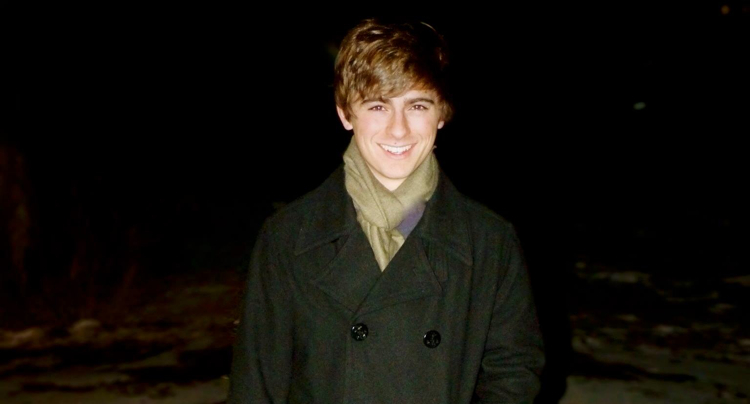 I wanted to start this by asking if you remembered those college days, and then I realized that I'm in no position to ask that since I'm still in those college days. Taking classes all day every week doesn't leave much time for anything else, especially not finishing an entire EP. But somehow, Colorado-based singer/songwriter Nate Jarrett has done just that.
Nate's début EP, "Wandering" is a 4-track introduction to this upcoming artist whose name has landed on my "ones to watch" list. The EP, made in between breaks from his classes and travels, attempts "to catch a glimpse of what 365 days can hold: change and adventure, heartbreak and hope, setbacks and victories". In my opinion, it's not only accomplished that, but also introduced us to the strengths of his songwriting. The first track is a prelude that starts with sounds of waves hitting the shore and goes into a mix of gentle guitar/drum sounds that keeping going to the end of the track. It's uplifting and energetic yet calming at the same time with a feeling of complete belonging. The next three tracks introduce us to Nate's voice, which has a feeling of strength that is hard to miss. I often mention how artists have a sense of depth to their souls because of their voices. Nate has a depth that I haven't heard in younger artists. Lyrically speaking the tracks are meaningful not just to him, but to will be to anyone that listens because we can relate to stories they tell. Nate is currently working on another album and is hoping to play local shows in Colorado in between his studies and other activities.
Nate's Facebook
Wandering on Noisetrade
P.S. I still have no clue how he managed to get this all done–superpowers haven't been ruled out. You can watch the entire chat I had with him below, pay attention to the number of siblings he has–further proof that he had to have superpowers to finish this EP. Or, more likely, a lot of talent.