Music Hangout – HOWLS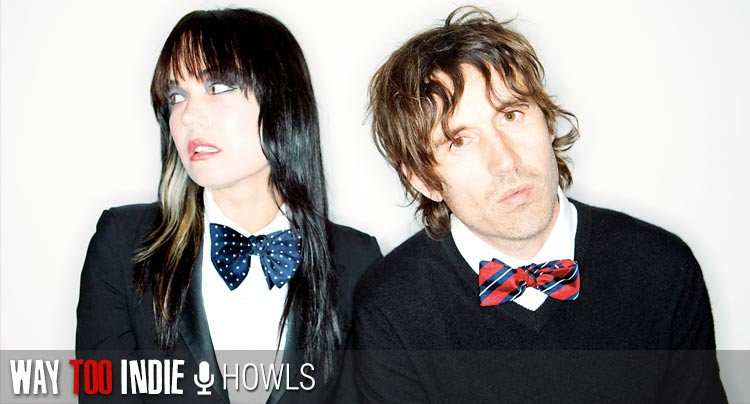 Do you have a semi-annoying friend you that keeps nagging at you to listen to a band because they are "Totes Awesomesauce" or "Superb"? If you don't, that's about to change; today that band is HOWLS and I am the semi-annoying friend that nags at you to listen because what Christian and Annalee have crafted is indeed "Totes Awesomesauce".
HOWLS stems from the minds of Los Angeles-based Christian Stone and Annalee Fery who previously worked together and separately on many projects before combining their musical skills to put out their first self-titled album. The ten tracks that make up this profoundly unique album took form over a period of four years. The process of recording and creating the album was one that they took on all by themselves. Each track holds story and meaning, but those stories and meanings are left to be interpreted by the listener. The sound does not fall into a genre, which I believe holds true to the artists that Christian and Annalee are. Without a doubt, these lyrics are written with passion for not only songwriting but for the art of music itself. The composition of the music behind the lyrics is intertwined with the same spirit that drives the passion of these two artists. Any person that listens to it, makes it unique in their own interpretation.
HOWLS was released via Buddyhead Records on May 13th; Christian, Annalee, and drummer Chris (who was reluctantly hiding from us all might I add) joined me for a Music Hangout the day before. Check out the hangout below along with tracks from their album further down.
Video interview with HOWLS
Side note: – I'm pretty sure I'm the only one that says "Totes Awesomesauce", but hopefully it'll catch on. Either way, go listen to HOWLS, and be prepared to be impressed.