Gabriela Cowperthwaite Talks 'Blackfish' and the Secret Dangers of Sea World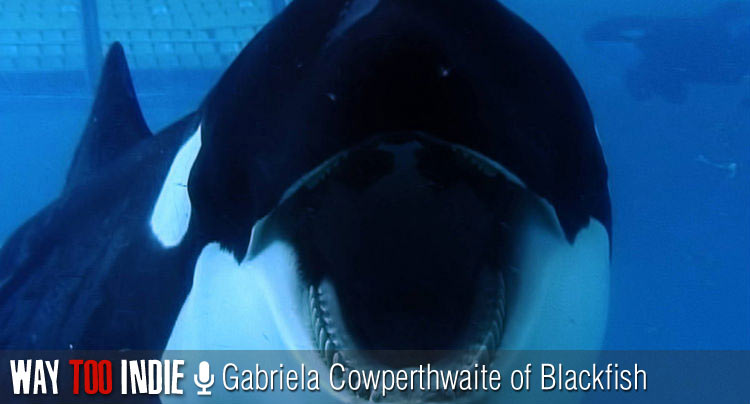 In 2010, an animal trainer at Sea World named Dawn Brancheau was killed by a 12,000 pound killer whale named Tilikum. Blackfish, directed by Gabriela Cowperthwaite, follows the story of Tilikum and explores what compelled a killer whale–a typically peaceful creature–to attack a human being it supposedly had a deep connection with. Cowperhwaite interviews both former and current Sea World employees to get to the truth about incidents like Brancheau's, of which there have been many. It's a thrilling, pulse-pounding look into the secret dangers of killer whale captiity.
Cowperthwaite spoke with us about Brancheau's death, the challenges of focusing her story solely on Tilikum, her interview with a fisherman still haunted by his memories of capturing killer whale calfs, and more.
Blackfish airs tonight at 9pm ET on CNN. For more information, visit blackfishmovie.com
If my research serves me, the film turned out much differently than you thought it would when you started the project.
Yeah. I had no idea I would be making this movie. I'm a documentarian by trade, but I'm also a mother who took her children to Sea World. In my mind, I was doing a documentary about human beings and our relationships with our animal counterparts, kind of like a larger philosophical piece. I became interested in that topic when I found out about the death of Dawn Brancheau. I really knew nothing about the whales. I didn't imagine there was this thing beneath the surface until I started peeling back the onion and learning what I did. I was shocked. The information came in shock waves over the next few years.
You cover a lot of frightening incidents involving the killer whales in the film, but you begin by showing the trainers talking about the beauty of their bond with the animals.
I wanted to start off the film by filming the Sea World trainers like storytellers. They have a tremendous amount of credibility, having worked there. But, I also wanted to start off with their experience and the idea that trainers started working at Sea World because it was a dream come true. It squares a lot with how the general public views Sea World. It's an exciting place. You see magnificent animals. You want to watch people swim with dolphins and whales. I wanted to start off in that place because I think it's really accessible to all of us. Then, we slowly watch [the trainers'] disillusionment from that point. You experience it through their eyes. I wanted to start at a high point, basically.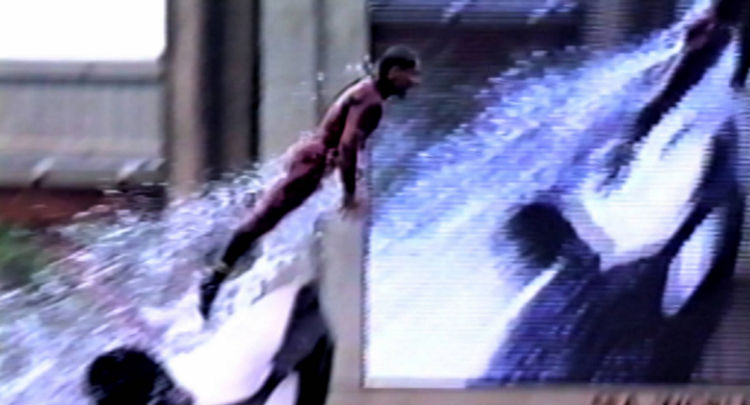 You focus your narrative on Tilikum, the killer whale, but I'm sure you've heard dozens of other shocking stories. Did you have to restrain yourself and leave a lot of those other stories out to concentrate on Tilikum's story?
Oh yeah. I knew I didn't want the film to do a hatchet job on people. This film could only work if it was a story and if I focus on Tilikum's life, from the moment of his capture to the tragic day when he killed Dawn Brancheau. I didn't want to shoehorn in information to make you feel angry or sad about whales. To be perfectly honest, I think audiences are smarter than that. They can sense when they're being told too much or being manipulated. I wanted them to simply watch a fact-driven narrative and focus on one story. By itself, it was a powerful enough story where they could get so much information if I exercised self-discipline. I didn't want the film to feel like medicine. I wanted to tell a story.
Do you have enough extra material to make a television series?
That's interesting. I'm sure I do. There's still information coming out on a daily basis. There are current employees at Sea World right now who contact me and tell me, not only are the facts in Blackfish true, but you've barely scratched the surface. I think there's a whole world of information there, waiting to be discovered. Sea World's been around 40 years, you know? I'm sure there's a lot of disturbing information yet to be unearthed.
The interviews you conduct are just riveting. The one that stuck with me the most was with the fisherman who recounts his experience capturing calfs in the wild.
I had heard that there was someone who had captured whales in the early '70s. People said that he was really sick and might not be with us anymore. I took my chances and called every John Crowe in Western Canada, I called every John Crowe in Washington state, and I finally found him with good ol' cold-calling in Oregon. He answered the phone, and I asked if this was John Crowe. He said, "What's left of him!" I thought, I've got my guy. I know it's him! He's an example of someone who thought he was going to take on a fun summer job and realized what he was doing while he was doing it. He realized he was taking a calf from its family, and he would hear vocalizations from the family trying to communicate with the calf and the calf trying to communicate back. You can only imagine what that conversation was. For him, he truly realized what he was doing at that very moment. To this day, he doesn't really forgive himself for that. That comes through in the interview.
Did approaching the story as a mother inform the process.
That's interesting. I always had Dawn in the back of my mind and the idea of what it would be like to lose a child or lose someone who was so dedicated to their job. Killer whales are matriarchal societies and are said to live peaceable existences in the wild. There's no documentation of a killer whale killing a human in the wild, and there's also no documentation of a killer whale killing a killer whale in the wild. Both of these things have happened in captivity. In terms of the storytelling, I didn't want to leave us at an emotional place for too long; I wanted the story to be driving, I wanted the story to be heart-beating, and I wanted it to move so that I could ensure that people would stay on the edge of their seats. The subject matter resonates with me a lot as a mother, in terms of the calf separation, but in terms of the storytelling, I definitely wore a different hat, you know? We move through those emotional things pretty fast.