Bérénice Marlohe Goes From '5 to 7', From Bond Girl to Che Guevara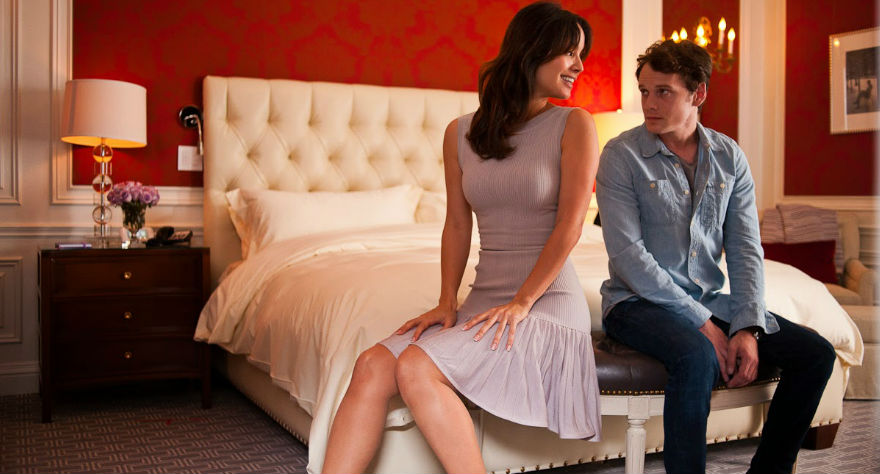 Set in the heart of New York City, 5 to 7 is a story of an impossible love between a young struggling novelist named Brian (Anton Yelchin), and Arielle (Bérénice Marlohe), an older, married woman (and mother of two). Together they enter into a relationship that, per an agreement struck between Arielle and her husband, must only exist between the hours of (you guessed it) 5 and 7 in the evening. It's a classical love story set in a city that's played host to some of the best classical love stories ever written. Writer-director Victor Levin does right by the NYC-love tradition, weaving a simple yet emotionally complex tale that'll leave you both crushed and enchanted. The film also stars Glenn Close, Frank Langella, and Olivia Thirlby.
We had a chat with Marlohe about following up her big role in Skyfall, filming in New York, what she learned from working with Glenn Close, how Rage Against the Machine helped her prepare for scenes, how much she'd put on the line for love, pancake happiness, and more.
5 to 7 is out now in limited release.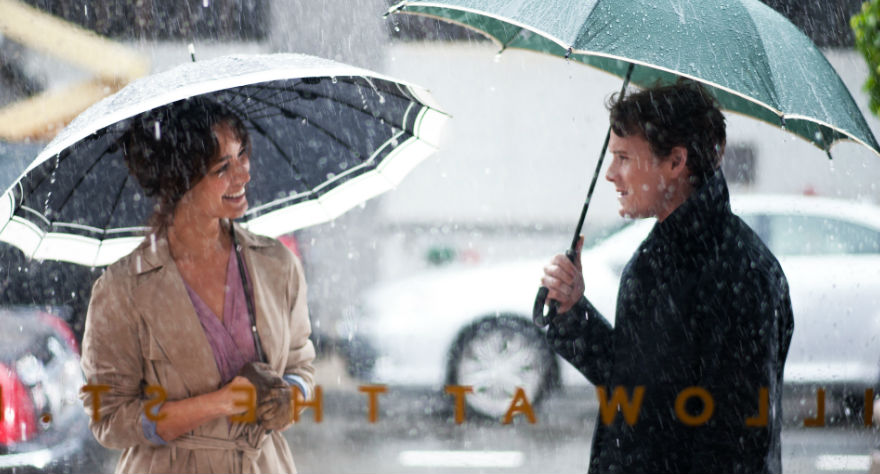 Were you dead-set on landing a meaty role after your Skyfall gig? There's some real substance to Arielle.
Absolutely. I loved the script, and as an actress the role gave me an opportunity to show more of my range. It was interesting for me to go from one genre to a very different one. It was very exciting.
It's a classic romance set in New York City. That must have been a dream come true.
Yes, I just loved filming in New York. It's such an amazing city with an amazing energy. The experience was absolutely divine. I learned about myself, met incredible actors like Anton, Glenn Close and Frank Langella. Glenn I really admire. She has so much talent and charisma and is so versatile. She can do comedy and drama, and that's the kind of career I want to build for myself. It was amazing being on set with her. Frank Langella was so hilarious and lovely. He would improvise a lot between takes and I'd laugh and cry.
I've heard that Anton's maturity is beyond his years.
It's true! He feels more serious, more controlled. He's almost the father figure on set. [The movie's] concept is very fun since she's so much older than he is, but [as an actor] he's the one who's older. Everything is reversed! The contrast is interesting. The concept of the film is interesting. I've never seen a subject like this on screen, and it's a comedy, but there's substance. It's an emotional, beautiful story. I think the balance between comedy and intensity of emotion is pretty interesting.
How did you approach Arielle?
I used a lot of music. For each scene, I'd find a track—whether it's jazz or classical or Rage Against the Machine; anything—that I'd use to feed my imagination for the specific purpose of the scene. Part of it is that, and I also tried to prepare months before shooting, looking for inspiration from my real life that could bring the right "food" for the day. What I find fascinating is that I always prepare months before filming, trying to find the inspiration for scenes, but the magic always happens 30 minutes before shooting. I suddenly find the right trigger that moves me.
How do you envision your career as an actor? What would you like to be known for?
I really want to do drastically different genres and characters. I want to explore my own colors. I did Skyfall, I did this movie, and I have some movies coming out with a lot of substance. One's called Revolt, and in that one I'll be more of a Che Guevara, a totally different role. After that, I have a comedy [miniseries], and I've always wanted to do a comedy. It's called The Spoils Before Dying, and it's produced by Will Ferrell and Kristen Wiig. I have a particular love for crazy characters, whether in comedy or not. You know Heath Ledger's Joker? I'd love to play a badass villain like the Joker. I love clowns! [laughs] Over-the-top, crazy characters I'd be happy to play.
Did Glenn give you any advice in the time you spent with her?
It was reassuring being around her in a way. You see these actors who are so talented and charismatic, and then you see on set that they're so humble and have their own questions. To see that even incredible actors are humble and aren't always sure about what they're doing is so inspiring. For me, real talent is linked to humility and questioning yourself as a human being. You find evolution in your work, and I saw that in Glenn. To see her try things without being certain of the result was very reassuring.
Is the open marriage between Arielle and her husband really a common thing in France?
[laughs] Honestly, I don't know. It would be interesting to see.
Watching the movie kind of forces you to ask yourself how much you'd be willing to do for love. Do you think you're the type of person to put everything on the line?
You mean would I be able to have a 5-to-7 relationship for love?
How about this: Would you be able to break up a marriage for love?
It's a very tough, complex question. I think the most important thing is to be respectful of who you are. You have to do things in a respectful manner. Let's imagine you're married but you're not happy anymore, but you stay married because of a social obligation. I think this is not the right thing. You should do things that make you happy. It starts with being true to yourself. I think, yes, if I was in an unhappy marriage, I'd be able to break it. When there are kids involved it becomes more complex, and that raises more questions because there are more people involved. It's a complex, case-by-case situation.
I've got two last questions, one about Arielle, and one about you. What is Arielle's greatest fear?
Probably to miss out on true love. She has her kids, but this love [with Brian] is her only experience with real love that makes her feel like a girl, like she says in the movie. The greatest fear is to make this choice to say no to the opportunity and leave this love. Her choice isn't easy. It's a renunciation of the possibility of true love. It's admirable, in a way, that she would renounce love for her kids as a good mother.
Finally, what's your idea of pure happiness?
Oh, pure happiness. For me, it would be to live in the moment, connected with yourself. Connected with your senses, but also with truth, not distracted by outside judgmental voices—society, TV, your parents, whatever. To be free. If you can be free with the people you love, this is a good thought for happiness. Oh, and pancakes, of course! [laughs]