Weekend Streaming Recommendations: Milius, Riki-Oh, The Constant Gardener, & More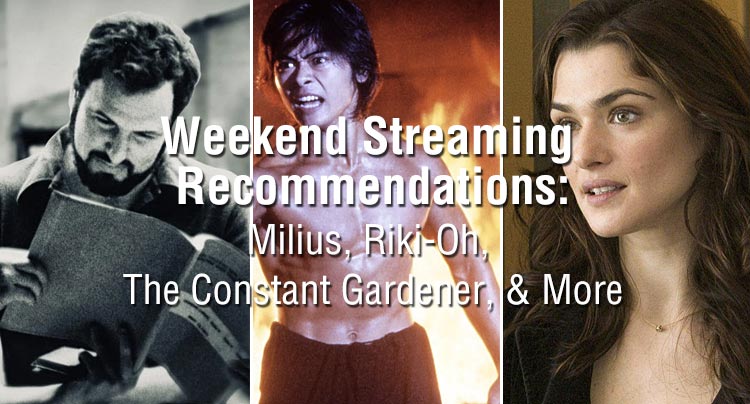 Welcome to WTI's Weekend Streaming Recommendations where I recommend 4-5 films that under-watched, under-appreciated, or just plain old personal favorites. My goal is to take the hassle out of deciding which film to stream on the plethora of streaming sites that populate the internet. To make your streaming life easier, I include which platform each film is available on along with a link to the trailer. Now sit back, relax, and click on play!
Milius
John Milius is a name synonymous with a bevy of Hollywood classics, amongst those the biggest being Apocalypse Now, which he co-wrote with Francis Ford Coppola. He would also direct Conan The Barbarian, Red Dawn and Dillinger. But his influence on Hollywood's elite is much deeper than one would first imagine. This documentary explores the life and times of Milius; a man whose life often came across as a tall tale. Everything about Milius' life was big. He loved guns, motorcycles, women and he loved to write male characters so rough and tough, they needed to shave twice a day and probably with an axe instead of a razor.
The documentary isn't anything groundbreaking, but Milius is such a larger than life character that you can't look away from the screen. In one anecdote someone talks about Milius pulling a pistol on a studio chief to make sure he gets his way. Where I come from, we call that an "equalizer". Milius probably called that a Tuesday. Milius was eventually ostracized from Hollywood after a couple of his movies (along with his extreme views) rattled the holier than thou Hollywood heavyweights. Milius recently suffered a stroke, but he has made significant strides to recovery. Lord knows cinema goers could use another tough as nails antihero to cheer for. – Watch the trailer
I Am Love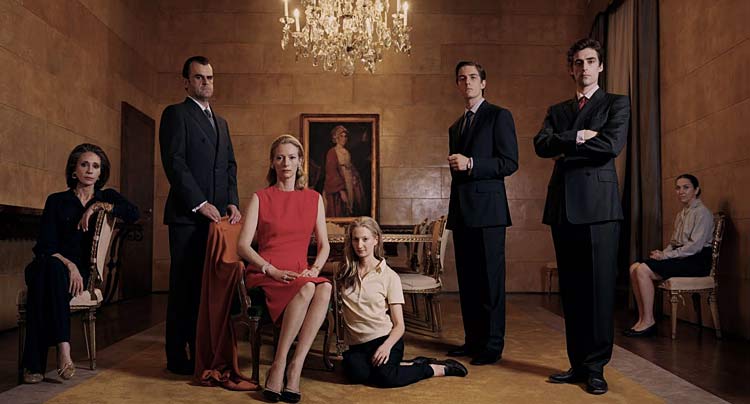 Tilda Swinton had a helluva a few years beginning in 2007. She won an Oscar for Michael Clayton, stared in the criminally under seen Julia (you owe it to yourself to see this great thriller), won plaudits for We Need to Talk About Kevin, and eventually wound up in her first Wes Anderson film (Moonrise Kingdom). Sandwiched in between all these great films is another under seen pearl, I Am Love.
Swinton once again blows the competition away with her portrayal here of a Russian woman who is swooned by an Italian millionaire and is whisked away to Milan to a new life. 20 years on and a little unfulfilled, she meets a young chef who she happens to connect with. A passionate affair begins and soon the empire that envelopes her soon starts to crumble. Swinton is sensational here. She actually learned Russian and Italian for the film and she only learned Russian so her Italian was accented by it. What a gal. The film is utterly gorgeous from frame one to the end and is supported by a delicious orchestral score that will leave you breathless. I Am Love is an astonishingly beautiful film. – Watch the trailer
Riki-Oh: The Story of Ricky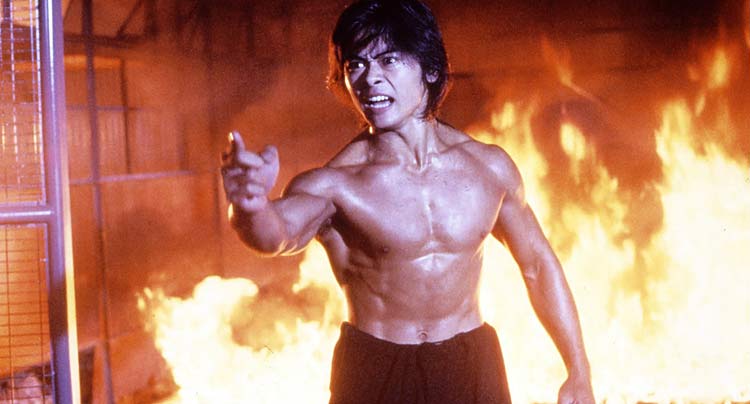 I can't believe I'm here recommending this utterly insane and goofy prison/Kung Fu hybrid, but here we are. From the acting to the outrageous fight sequences, this movie is absolutely ridiculous in every facet you can imagine. Ricky, a young man with insurmountable superhuman strength, is sentenced to quite possibly the most corrupt prison in the world after he kills the drug dealer who he feels is responsible for his girlfriend's overdose. Once inside he is forced to deal with a warden with a thirst for spilt blood and as much gore on the floor as his cleaning crew can handle. Ricky is forced to fight back after being threatened by the warden and at times all hell seems to break loose.
In one scene an inmate is forced to eat long rusty nails while the antagonist looks on with a grin as bright as the sun. In another a man's intestines are ripped out of his gut and are practically played with like a young girl with a jump rope. The movie is the perfect ailment for a group of guys looking for a silly action flick to lighten up a rainy night. Don't forget the bag of popcorn either; you might need the empty bag for something to puke in. – Watch the trailer
The Long Goodbye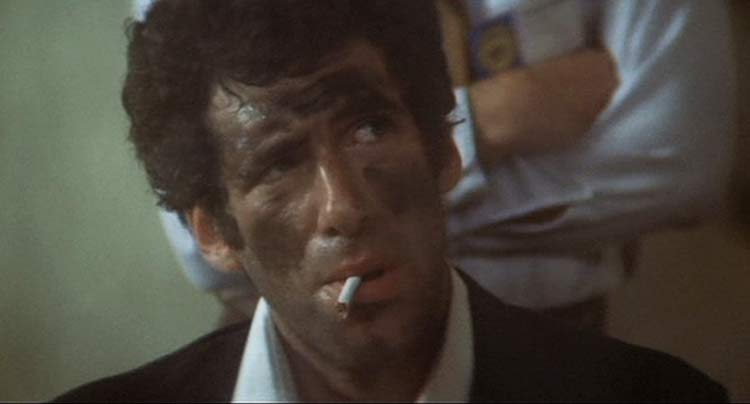 "Nothing says goodbye like a bullet", is the tagline for this wonderfully twisty detective noir set in the city of angels. The film has the perfect ounce of sardonic wit to accompany Robert Altman's updated version of the classic antihero Philip Marlowe. Elliot Gould (in one of my all-time favorite leading performances) is hypnotic as the chain smoking, murmuring, and stumbling private eye Marlowe, whom in this adventure is accused of abetting a friend who is wrongly accused of killing his wife.
The plot is nonsensical at times and can be hard to follow, but the film isn't really about its plot. No. Instead Altman focuses on Marlowe and his interactions with all the seedy Los Angelinos he comes across. Gould is so good you don't care that a bewildered look adorns your face. Altman had a lot of hits in the 70's (California Split, 3 Women, A Wedding, Nashville) but this one seems to get lost amongst the praise for those other classic. The Long Goodbye is a gem. – Watch the trailer
The Constant Gardener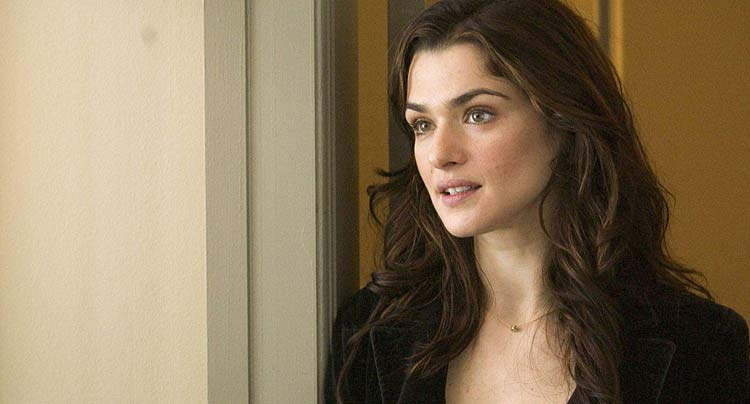 Filmmaker Fernando Meirelles exploded onto the filmmaking landscape back in 2002 with the masterpiece City of God; a film with much energy and pace. He followed City of God up with this international thriller about a British diplomat (Ralph Fiennes) whose wife, Rachel Weisz (who won the Oscar for her role here), a headstrong activist, is found brutally murdered in Africa. When he starts to dig into her death he soon finds a rabbit hole of conspiracies upon conspiracies that might be impossible to get out of.
Fiennes has rarely been better and Meirelles one of the best directors today at tightening up the viewer's gut with suspense. While the film begins with Fiennes loving his wife, his journey to discover what happened to her ultimately leads him to find out who she really is. With these discoveries, you watch him fall truly in love with her; and that's where the real power of The Constant Gardener lies. – Watch the trailer