Weekend Streaming Recommendations: Funeral Kings, Rio Bravo, Bicycle Thieves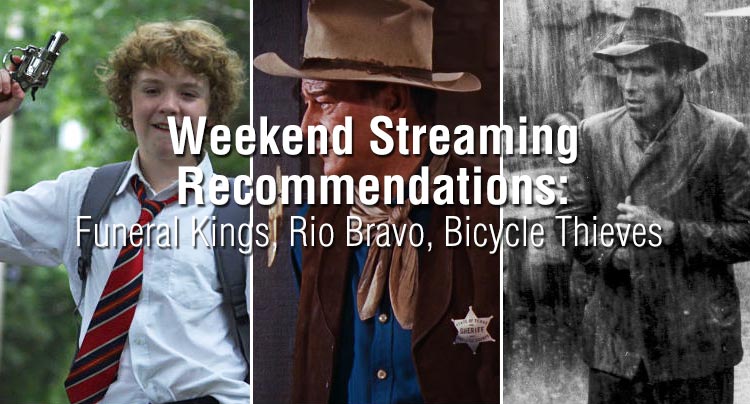 Welcome to this week's edition of Weekend Streaming Recommendations! It's a bit of a grab bag this week, but I rep each of these films to the fullest. From little-known indie gem Funeral Kings, to the delightful doc Kings of Pastry, to two bonafide monuments of cinema, Rio Bravo and Bicycle Thieves, I've got lots of goodies to get you through your Saturday and Sunday morning hangovers. Don't even try to defend yourself. I know your type! LUSH. Enjoy!
Funeral Kings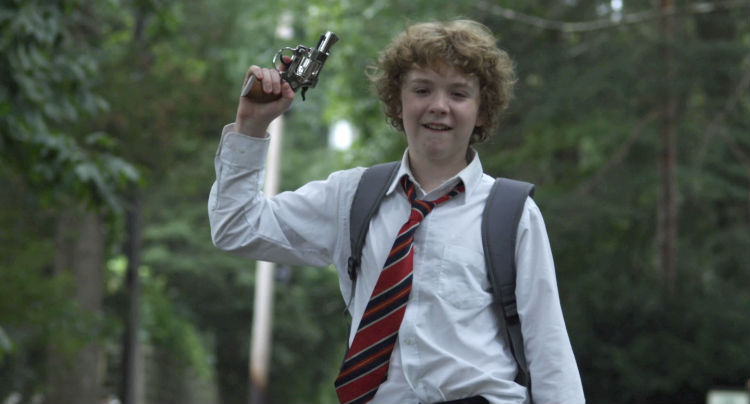 With SF Indiefest right around the corner (it runs from February 6-20), I thought I'd lead off this week's list with a pick from last year's festival that I think deserves more streaming love. Funeral Kings, directed by siblings Kevin and Matthew McManus, is one of the most authentic movies about stinky 14-year-old boys you'll see. Three vulgarity-spewing friends are suddenly saved from the malaise of their suburban Rhode Island town when they come into possession of a footlocker trusted to them by one of their older brothers. When they crack the lock, they find everything any self-respecting adolescent boy would want: porn, fireworks, booze, cigarettes, and even a gun! The trio is headed up by newcomer Alex Maizus, who's genuinely funnier than most adult actors with his oversized swagger and pinpoint timing. Great for fans of '80s nostalgia flicks.
Rio Bravo
Rio Bravo is arguably Howard Hawks' crowning achievement and harbors, in my opinion, one of John Wayne's very best performances. One of the best examples of the Western genre, the film stars John Wayne, Dean Martin, and Ricky Nelson play three gunslingin' peacekeepers who defend a small, covered-wagon town from outlaws. It's one of the oldest and most recycled American stories there are, but Hawks' masterpiece emanates a warmth and wit few others can claim. Wayne and the lovely Angie Dickinson have excellent romantic chemistry, and Dean Martin's musical interlude never fails to evoke a fuzzy feeling, no matter how many times I watch it. Quentin Tarantino considers the climactic shootout sequence to be movie perfection, and I'd expand that sentiment to encompass all 141 minutes of the damn thing. If you haven't seen Rio Bravo, or you haven't seen it in a long time, git to streamin'!
Bicycle Thieves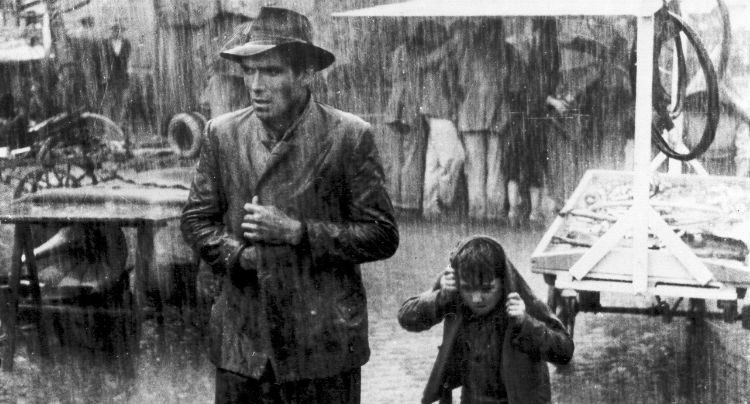 Vittorio De Sica's postwar Italian neorealist parable (whew!) is one of those movies you hear all of these great things about: "Masterpiece!" "Transcendent!" "Perfection!" It's enough to make you sick! You sit down to watch it, cross your arms, and think, "Okay. Prove it." Then, it fucking proves it. The film is about a jobless family man who, with his good-natured son, searches for the stolen bike he desperately needs to keep his family fed. The key to canonized films like this and Citizen Kane are that they don't pander or condescend to us. De Sica pulls no punches when it comes to exploring the true nature of the desperate, and fewer films have ever felt so in touch with humanity.
Kings of Pastry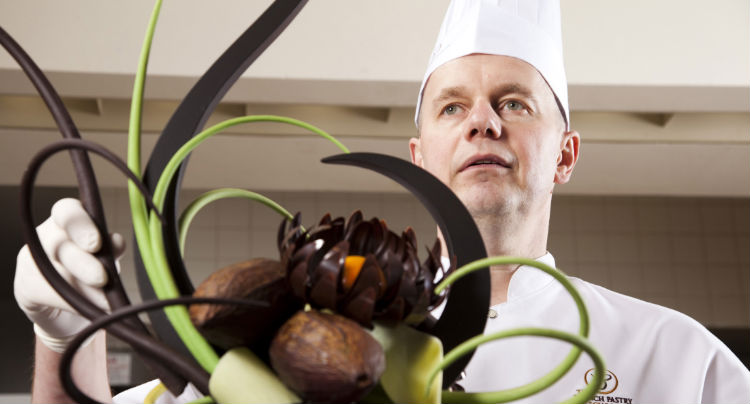 Following three French pastry chefs during their grueling preparation for a test where, if they pass, they will have earned the title of Meilleurs Ouvriers de France (or "MOF"), the highest honor attainable in the field. MOF's are adored in France and incredibly respected across the country. (If you get caught pretending to be a MOF, you could be thrown in jail!) Watching the unbelievably rigorous training the chefs go through in their preparation for the MOF's is riveting, and the cakes, chocolate and sugar sculptures, tiny bites, and candies they make are divinely beautiful (and tasty looking). The finale is brimming with both triumph and heartbreak, and after taking a glimpse into the wacky world of pastry chefs, you just might want to enroll yourself in pastry school.