Way Too Indie Short Film Spotlight #3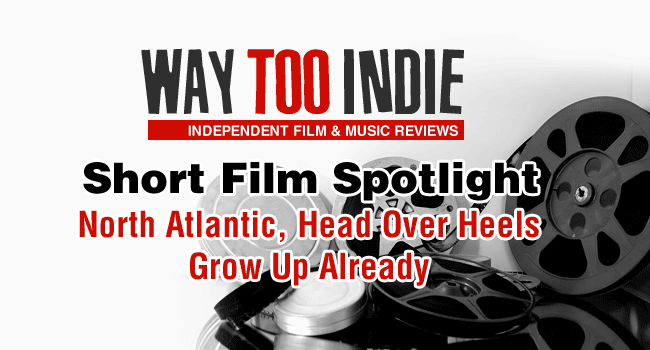 North Atlantic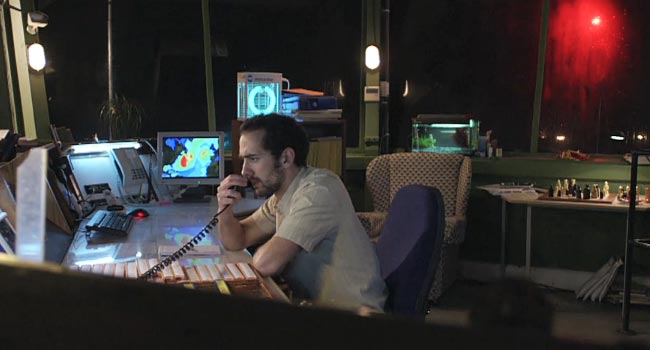 After you see this short you can understand why it's spent three years amid the film festivals official selections, the BFI London Film Festival, Seattle International Film Festival both played host in 2010 and 11 to the North Atlantic short. The film also won the Audience Award several times over including at the Milan International Film Festival in 2011. It is a wonderful, haunting short film, with extreme potential to be made into a feature.
To rave reviews and great public response North Atlantic is a gripping short film; which lasts just 15 minutes but leaves you begging for more. The story is based on true events and sees a young air-traffic controller discover a lost plane giving off a transatlantic emergency signal. As the situation worsens and help does not seem like it will come, the pilot is aware his chances of survival are low and so is the air-traffic controller. A comforting friendship grows between the two however you soon come to realise it will not last throughout the night.
The style, quality and cinematography were all perfect, and really captured the emotion of the event that took place; director Bernardo Nascimento chose a faultless cast to balance the severity of the situation and yet the compassionate and emphatic emotion humans can express when called upon.
Finding anything in North Atlantic to criticise was hard, the only thing that disappointed me was the films length, but being a short – I'm not really allowed to complain!
Review by: Amy Priest
Head Over Heels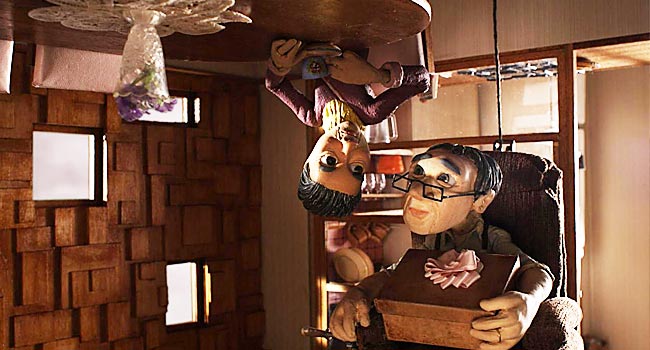 When the alarm clock goes off in the morning, Walter and Madge wake up in separate beds, despite (or perhaps because of) being married for many undisclosed number of years. The aging couple go on about their day without communication and seem to have lost some of their old romance, which is represented with a picture of the couple on their wedding day that resides on their wall. They have grown so far apart over the years that their lives are completely upside down from one another; he lives on the floor while she lives on the ceiling.
One day Walter stumbles upon an old pair of shoes that were worn by his wife on their wedding day. These shoes are in rough shape, hanging on by just a thread, much like their relationship. Thus by fixing up the pair of shoes to look like new again, he is simultaneously aiming to fix their broken relationship.
The visual representation of a relationship in turmoil makes this short stop-motion film so brilliant. Head Over Heels literally shows that sometimes in relationships the other person sees things completely different from you. Love is all about finding the correct equilibrium and that takes work. Head Over Heels is funny, it is whimsical, it is endearing, and it makes the most of its ten minute runtime.
Review by: Dustin Jansick
Grow Up Already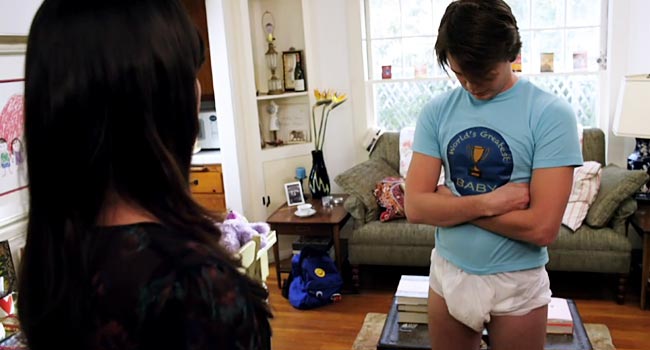 Grow Up Already is a charming "coming of age" story which stars a number of familiar faces, including Johnny Simmons (Perks of Being a Wallflower), Jim O'Heir (Parks and Rec) and Ethan Suplee (My Name is Earl).
The film is first introduced with a brilliant animation accompanied by acoustic music which sets the tone instantly. Andy (Johnny Simmons) is unfortunately being dumped by his girlfriend Winnie (Odette Annable) for being "a big baby", to which Andy protests, however due to his appearance we have to side with Winnie! When reflecting their break-up sat on his mothers' lap being tickled he finally realises he is "a big baby" and decides to move out and live with his "play mate" Bunky (Ethan Suplee). The two decide to shape Andy up so that he doesn't lose the woman he loves. The scenarios that follow are both delightfully comedic and deliver the story well.
This stunning short film is a pleasure to watch and is extremely pleasing to the eye. Director Richard Keith hits the nail on the head when it comes to quality in filmmaking and storytelling.
Review by: Amy Priest
If you're a filmmaker with a short you'd like us to consider for a review in our feature, you can submit your film here. Be sure to include a synopsis, promotional materials (preferably a photo or poster) and a link to your short film