Top 8 Films We Can't Wait to See at Tribeca 2015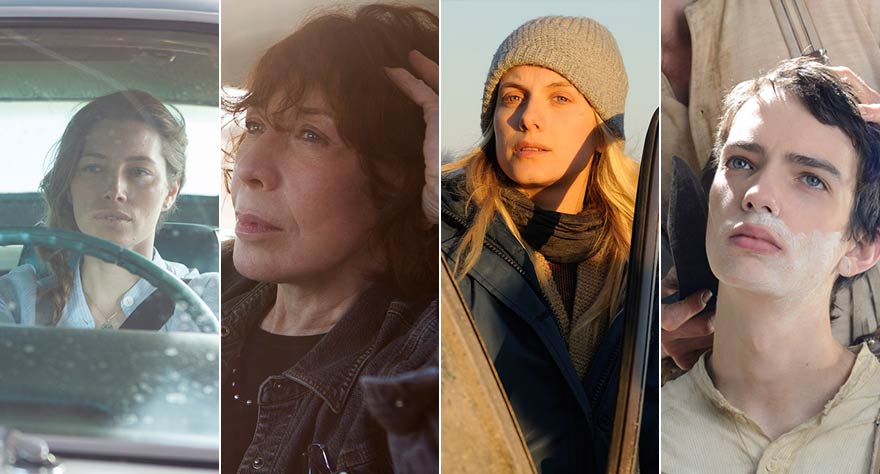 We're less than a week away from the start of the 2015 Tribeca Film Festival and the lineup of films, speakers, and events (not to mention a fun assortment of jurors) has us excited to usher in Spring in the city. With just over 100 films playing at the festival, picking and choosing what to see is one heck of an undertaking, not to mention the speakers—Stephen Colbert with George Lucas, Brad Bird with Janeane Garofalo, Bennet Miller with Christopher Nolan, and so many more—and the special events—Back to the Future 30th Anniversary screening, Goodfellas 25th Anniversary screening, Monty Python and the Holy Grail 40th Anniversary special screening (as well as many of the other Monty Python films)—there's more to be done than can possibly be done in a week and a half.
In anticipation for this exciting New York jubilee, we've honed in on the films playing at Tribeca that we're most excited to see. Stay tuned for all of our Tribeca 2015 coverage, and keep an eye out for these hotly anticipated films.
Grandma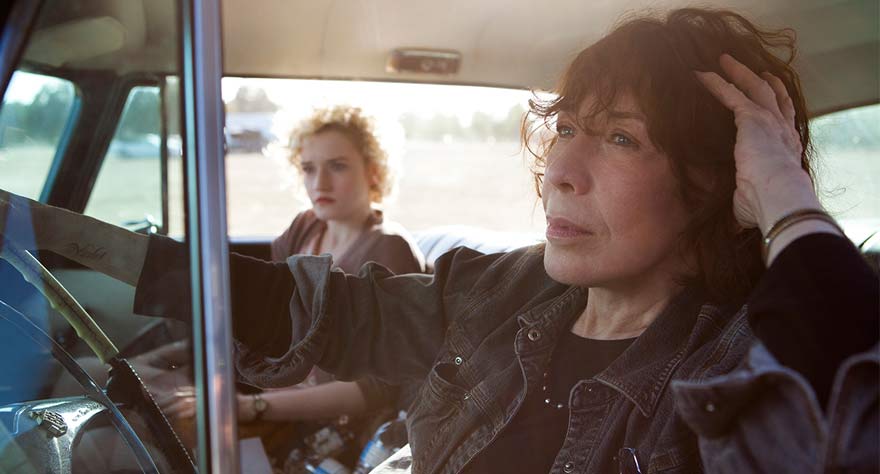 As a feminist poet reeling from a break-up and still mourning the loss of her long time partner, Elle Reid (Lily Tomlin) is forced to sideline her misery when her teenage granddaughter (Julia Garner) shows up needing $600 and a ride. In an effort to round up the money, the two have to hit the road, running into people from Elle's life and discovering more about each other. Based on his track record alone, it's not hard to be excited for the latest from Paul Weitz (About a Boy, Mozart in the Jungle). His best work stems from the dynamics of stubborn former-successfuls forced to interact with younger polar opposite-types, hilarity and lessons picked up along the way. After its highly lauded debut at Sundance this year, Weitz is being praised for doing what he does best, but in a particularly indie, low-budget sort of way. That he cast Lily Tomlin (whose impeccable comedic acumen has been restricted mostly to television of late and is so seriously deserving of big screen attention) to helm, only proves Weitz is maturing from his American Pie days and I, for one, can't wait to see the results. [Ananda]
Meadowland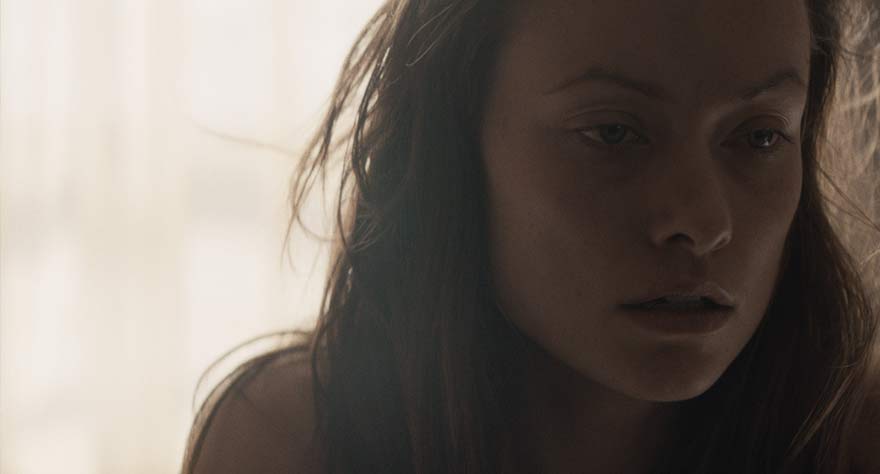 Cinematographer-turned-director Reed Morano (Winter's Tale, The Skeleton Twins) makes her feature debut in this drama following a pair of parents struggling to cope in the aftermath of their son's disappearance. In Meadowland, Sarah (Olivia Wilde) struggles to maintain her job as a teacher, while her husband Phil (Luke Wilson) develops a disconnect from his responsibilities as a city cop. Olivia Wilde has developed into an unofficial ambassador for the Tribeca Film Festival, producing several films (including shorts) that have debut in New York; however, often these movies provide Wilde with an intricate role to play. Her willingness to stretch herself as an actress is exciting, and here she's paired with one of the many female directors making their debut during the festival. Meadowland's wide-ranging supporting cast includes Giovanni Ribisi, Elisabeth Moss, John Leguizamo, Juno Temple, and Scott Mescudi, and the combination of elements makes this contemplative drama an intriguing prospect for the Tribeca Film Festival. [Zach]
Bleeding Heart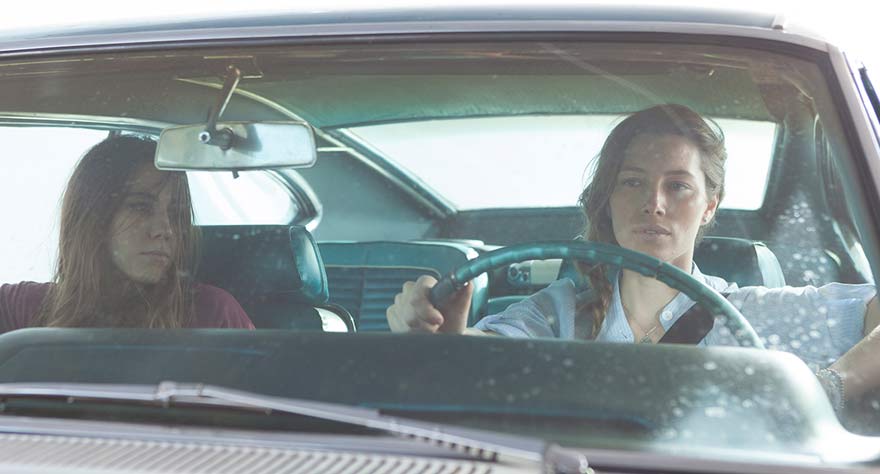 A sophomore effort from director Diane Bell (Obselidia), Bleeding Heart (not remotely to be confused with Bleeding Hearts, the low-budget Dustin Diamond horror vehicle also wheedling its way into the world this year) is the tale of two sisters. One, May, a yoga instructor (Jessica Biel) living a clean and orderly life with her boyfriend, the other, Shiva, a street-smart chaotic sometime-street worker (Zosia Mamet) in need of saving. When May takes in Shiva and attempts to put her life into some sort of order, it's Shiva who ends up pulling May into her own disarray. Bell has described the actual core of her story as centering around violence, specifically violence against women. The questions she hopes to bring up about violence being an answer to violence are intriguing, and the message is one always worth exploring. [Ananda]
Slow West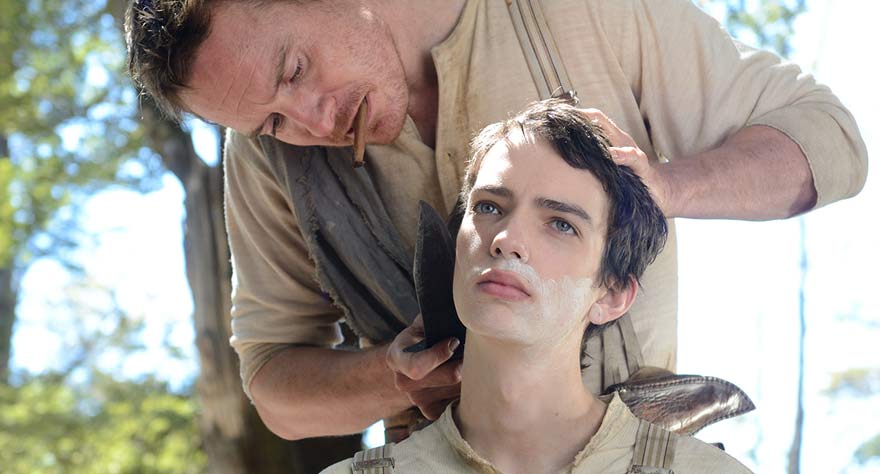 Slow West left the Sundance Film Festival with the Grand Jury Prize for the World Cinema Dramatic competition, as well as smatterings of praise from the critics in attendance. Described as a Western set at the end of the 19th century, Slow West's plot description (17-year-old travels from Scotland to Colorado to reunite with the woman whom he loves) and even its title (it's not Exciting West) seemed to suggest a sleepy, thoughtful brand of frontiersmen cinema. Then came the recent of the trailer to Slow West, packed with horse-riding, gun-totting, fur-coat-wearing characters set against expansive blue skies and empty fields. If Michael Fassbender spouting dialog through the cigar held firmly in his mouth while "Come Alive" blares in the background isn't enough to get you excited for Slow West, not much else will. But how about one more shot of Ben Mendelsohn in his fur coat from Sundance? [Zach]
Tumbledown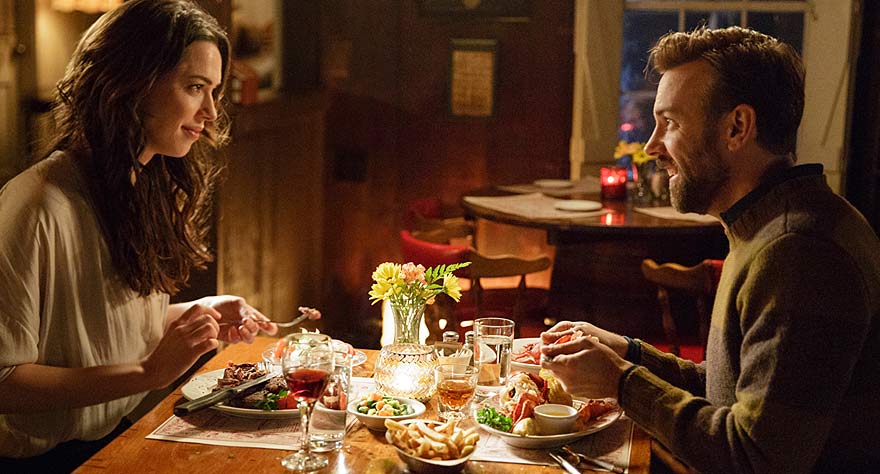 After being a part of last year's unfortunate Johnny Depp flop, Transcendence, it's good to see Rebecca Hall getting a lighter and more central role. In Tumbledown she plays a widower of a famous musician beginning work on his biography and spurred into action when a New York academic (Jason Sudeikis) makes it known he too wants to write a book on his life, and his version may look very different. The two end up collaborating, digging into her deceased husband's life and coming to clearer understandings of what it means to live and love. Directed by first-timer Sean Mewshaw, the film boasts an impressive cast including Dianna Agron and Blythe Danner, but mostly looks like the perfect romantic comedy to relieve some of the tension by some of the more serious festival drama fare. [Ananda]
Aloft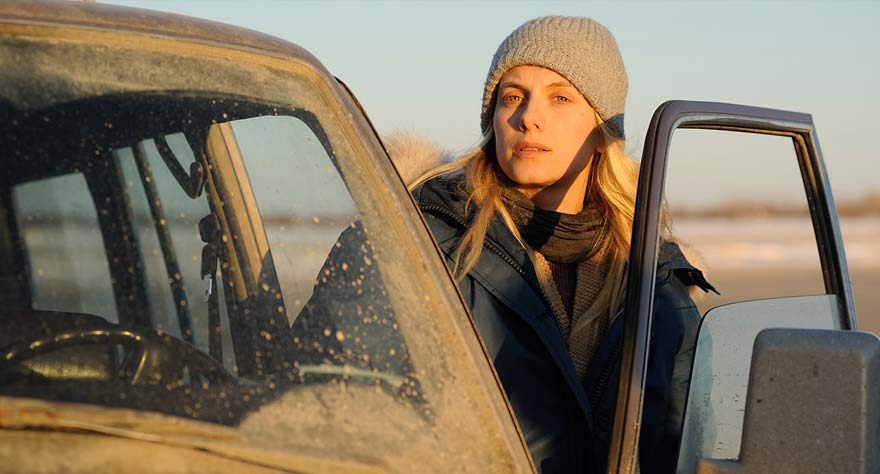 Having only really seen its first stirring teaser trailer, full of poetic imagery and no dialogue, a lot of my interest in seeing Aloft is based on pure intrigue. But the talent loaded behind it makes for real promise as well. Tribeca's description of the film sums it up best: "The tales of a mother and son are told in parallel and woven together in a way that demonstrates the subjectivity and fragility of time. Single-mother Nana (Jennifer Connelly) has a mysterious experience at the hands of a traveling healer. Years later, her troubled son Ivan (Cillian Murphy) sets out to search for his now absent mother. The film blends past with present against the backdrop of a frozen world." The film also features Mélanie Laurent (Inglourious Basterds), an actress I'd watch do almost anything. Peruvian director Clauda Llosa first impressed with The Milk of Sorrow, nominated for the Academy Award for Best Foreign Language Film in 2010. The emotional and visual tantalization of Aloft implies this may be one we all go home talking about. [Ananda]
Slow Learners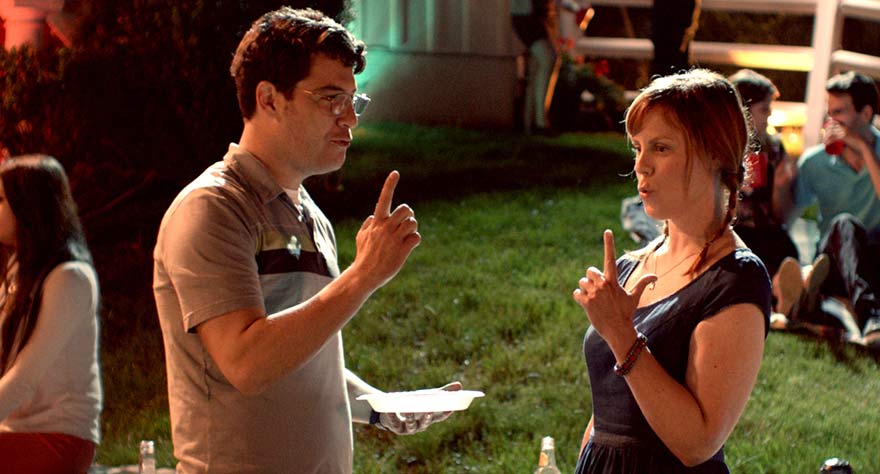 Don Argott & Sheena M. Joyce have collaborated on several strong documentaries (Last Days Here and The Art of the Steal are both on Netflix Instant) but are set to make their fictional feature debut this year with the World Premiere of Slow Learners at Tribeca. Adam Pally (Happy Endings, The Mindy Project) and Sarah Burns (Enlightened, Married) star as platonic friends who decide to shed their vanilla personalities for more confident alter egos in a summer filled with crazy, drunken nights.  Beyond the underrated comedic talents of Pally & Burns, Slow Learners' cast features funny supporting performers like Saturday Night Live's Bobby Moynihan, The Office's Kate Flannery, and Veep's Reid Scott. Tribeca typically features a couple standout, low-key humanistic comedies, and with the talent attached, hopefully Slow Learners will be among this year's most entertaining. [Zach]
Thought Crimes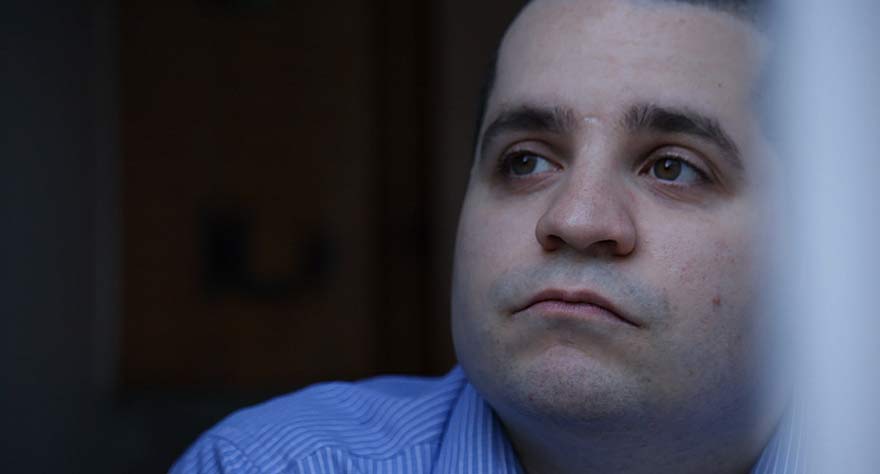 The story of the NYPD's "Cannibal Cop" dominated headlines when Gilberto Valle was accused of plotting to kidnap, rape, kill, cook, and eat up to 100 women. Valle had utilized police databases to conduct surveillance on women that he fantasized about brutalizing, and although Valle alleged got close enough to stalk a couple of his potential victims, he never carried out the long list of heinous acts associated with his name. For obvious reasons, this scandal permanently affected Gilberto Valle's life; however, first-time feature documentarian Erin Lee Carr endeavors to take a closer look at the case while asking a fundamental question: can you be guilty of a crime you only thought of committing? With unique access to Valle and his family, Carr's documentary Thought Crimes promises to examine the evolving role of the criminal justice system as the digital world becomes an increasingly vital part of everyday life. [Zach]
For the full guide to films playing at this year's Tribeca Film Festival, check here.