The Mainstream: Finally, the Summer Is Over
We may seem like reclusive budget-shirking obscure film enthusiasts over here at Way Too Indie, and well, some of us are, but we're not living in any dark holes and far be it from of us to say that a film that had a little money behind it isn't worth our notice. So here we are, covering our bases. In The Mainstream we'll look at what's doing well at the box-office (and secretly hoping it's an indie darling) and all those major releases that demand our attention in the name of pop culture.
What do summer movie hits like Face/Off, Con Air, My Best Friend's Wedding, The Lost World, Batman & Robin, and Men in Black have in common with Summer 2014? They were all released in 1997, which is officially the last time we had as dismal a box office as we did this past summer. How surprising with such cinematic gems. I mean, come on, Nick Cage was in two of those. *Wink*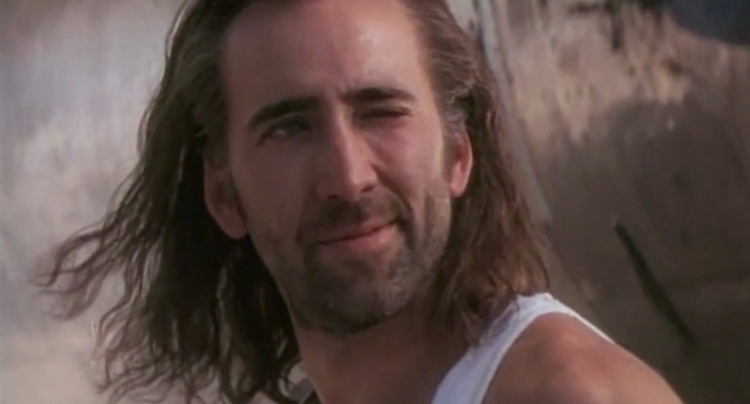 Con-Air
With final domestic box office numbers locking in around $3.9 billion, you can bet Michael Bay is thanking his lucky stars for international box offices to earn him the money he's used to seeing.
Yeesh. Do you see now why we encourage indie film viewing, people? The studios just can't be trusted to give us good stuff.
Obviously we didn't hate everything this summer. We're almost embarrassed at how much we've been gushing over Guardians of the Galaxy (we swear we're an indie site, honest). But with 12 sequels this summer, only 3 really proved that fans were asking for them with increased ticket sales, so 8 of them were clearly the studios guessing what we like and dismally failing once again.
Well hopefully we all got our fix of explosions and CG and we can move on into September and the fall and enjoy the somber, yet touching, offerings they have to bring.
That said, September is slightly droll.
The few things on our agenda from the mainstream is James Gandolfini's last performance in The Drop, YA epic The Maze Runner, all-star studded comedy This is Where I Leave You, and, because Sam Rockwell can almost redeem any film (sorry The Way Way Back), we might also see Laggies. As for the indie side, The Guest, The Disappearance of Eleanor Rigby, The Skeleton Twins, Tusk, The Two Faces of January, and Pride all have us pretty revved up.
This Is Where I Leave You
Looks like we'll get to start crossing off our Fall Essentials list sooner than we thought!
Here's your September release guide below. Happy watching, and hi-ho into fall!
September Preview
The Week of August 31
Forrest Gump (Rerelease), The Longest Week, Frontera, No No: A Dockumentary
The Week of September 7th
My Old Lady, No Good Deed, Search Party, Dolphin Tale 2, The Identical, The Disappearance of Eleanor Rigby, 108 Stitches, The Drop, Atlas Shrugged Part III, The Quitter, Wheels
The Week of September 14th
The Guest, The Maze Runner, A Walk Among the Tombstones, This is Where I Leave You, Reclaim, Space Station 76, The Zero Theorem, Tusk, The Skeleton Twins, The Scribbler, Tracks, Hector and the Search for Happiness
The Week of September 21st
The Equalizer, The Boxtrolls, Laggies, Pride, A Matter of Faith, The Two Faces of January, The Song, Jimi: All Is By My Side, Two: The Story of Roman & Nyro 
August Box Office Domestic Grosses
1. Guardians of the Galaxy (Buena Vista) – $283,566,704
2. Teenage Mutant Ninja Turtles (Paramount) – $167,684,505
3. Let's Be Cops (Fox) – $60,762,872
4. Into the Storm (WB) – $42,981,248
5.  The Hundred-Foot Journey (Buena Vista) – $42,097,623
2014 Year-To-Date Box Office Domestic Grosses
1. Guardians of the Galaxy (Buena Vista) – $283,566,704
2. Captain America: The Winter Soldier (Buena Vista) – $259,766,572
3. The LEGO Movie (WB) – $257,759,191
4. Transformers: Age of Extinction (Paramount) – $244,480,845
5. Maleficent (Buena Vista) – $238,721,001