SFIFF57: Opening Night, The Two Faces of January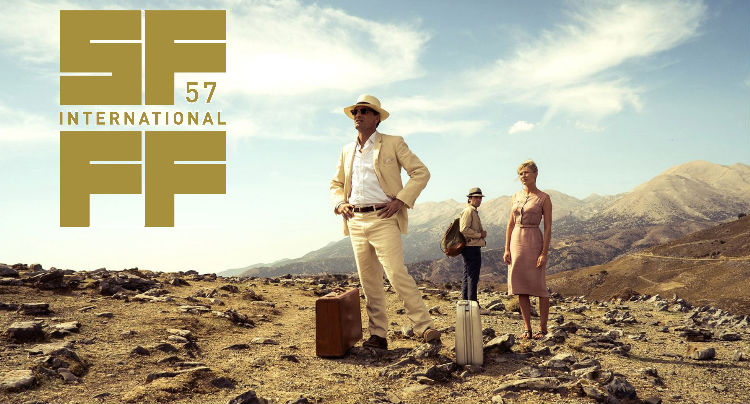 It was a packed house at the Castro Theater in San Francisco last night for Opening Night of the 57th annual San Francisco International Film Festival. I should know–I had to sit in the nosebleeds! (It's that damn SF parking. 2 hour limits can suck a…never mind.) Despite my undesirable vantage point of the beautiful silent era theater, I was excited, as there was a definite buzz in the air for the SFIFF faithful, many of whom are members of the San Francisco Film Society (SFFS), the organization responsible for making the festival happen in addition to their other remarkable contributions to the national film community.
This slideshow requires JavaScript.
When Noah Cowan–an accomplished veteran of the Toronto International Film Festival and newly appointed executive director of SFFS–took to the podium to kick off the festival, a thrilling rush of applause practically blew his hair back. The San Francisco film community was saddened when Ted Hope stepped down from the position just recently, but when SFFS named Cowan as the new head honcho, overseeing SFIFF as his first major task, we couldn't have been more happy. His inaugural address felt like a new beginning for the festival, and he felt the love. "Thank you for the warm San Francisco greeting," he said with a humble grin. Needless to say, we Bay Area residents look forward to a bright future for the festival, and to Cowan we give our full support.
The reality is, however, that Cowen's only been in town for about six weeks. We owe this year's incredible festival lineup to Rachel Rosen, SFFS's Director of Programming, and her team. Rosen stepped onstage next to Cowan, I got goosebumps at the thought of what the two will accomplish together in years to come.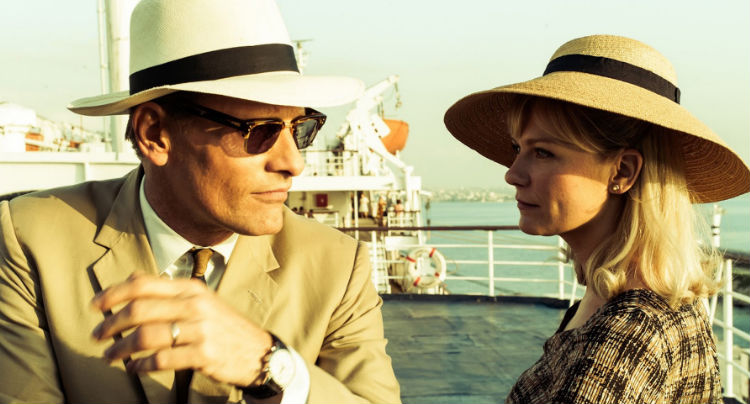 Following the festival introductions, director-screenwriter Hossein Amini (he wrote Drive) stepped on stage to introduce his film, The Two Faces of January, an adaptation of a novel by Patricia Highsmith (other adaptations of her books include The Talented Mr. Ripley and Ripley's Game). A throwback to '60s murder romances like Hitchcock's most touristic pictures, the film is set in 1962, following Chester and Colette (Viggo Mortensen and Kirsten Dunst), an American couple vacationing in Athens who meet a swindling tour guide named Rydal (Oscar Isaac). Rydal gets caught up in a sticky predicament with the couple when he becomes a witness to a fatal hotel room accident, and the three attempt to flee the country before the police can sniff them out.
Amini exhibits old-fashioned cinematic style, riffing on tried-and-true noir, love triangle, and suspense machinations to entertaining effect. Isaac, Dunst, and Mortensen are game performers, and they all have natural chemistry with one another. Most engaging is Mortensen and Isaac's relationship, which sits somewhere between a testosterone-driven rivalry and a father-son companionship. Dunst's role lacks the same depth. The cinematography by Marcel Zyskind is clean and crisp, and picturesque, but the score by Alberto Iglesias emulates the great Bernard Hermann too closely. The film pays homage to a specific era in cinema without feeling retro, which is its greatest accomplishment. It's greatest disappointment is that it doesn't insert itself as a formidable entry into the sub-genres it evokes, a feat proven possible by gems like Shaun of the Dead and The Artist.
For more SFIFF57 coverage, stay tuned to Way Too Indie.