Now Streaming: Movies to Watch at Home This Weekend – Feb 20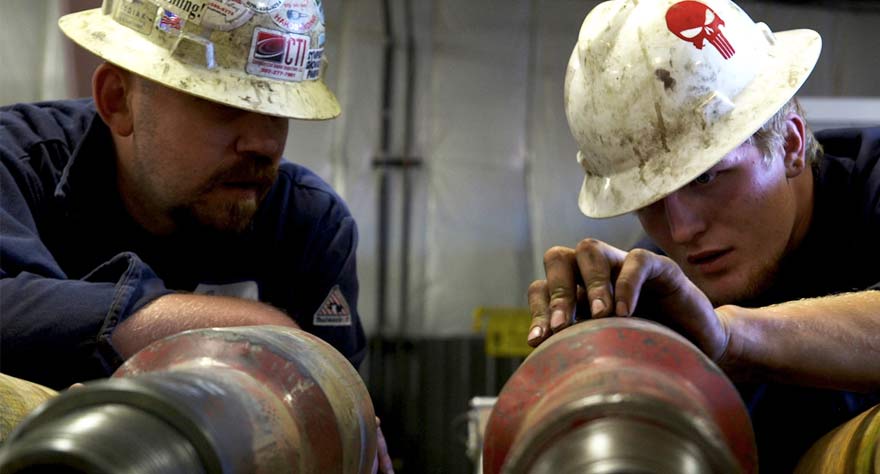 It's cold outside, so stay in this weekend. Also, do we really all need to go see Hot Tub Time Machine 2?
Instead, here are some movies newly available to stream on Netflix, VOD, and Amazon Prime.
Netflix
The Overnighters (Jesse Moss, 2014)
With the Oscars this weekend, this is a lovely opportunity to see just how wrong they were with their Best Documentary selections. No offense to those nominated films, but there wasn't a doc last year as thrilling, compelling, or surprising as The Overnighters. Filmed in the oil boom town Williston, North Dakota, The Overnighters tackles complex economic and spiritual questions surrounding a church that has opened its doors to shelter those who can't find work or afford increasing property costs. It is also a stunning portrait of Jay Reinke, the pastor who supervised the "Overnighters" program. Reinke is a complicated subject, one who is difficult to pin down and changes throughout the course of the film. Though he is taking on this incredible mission, it isn't always easy to see his motivations as pure. The film isn't exactly a thriller or a mystery, but the community is so well captured in its complexity that it almost feels like one. Not just one of the best docs of 2014, but one of the best films period.
Stream The Overnighters on Netflix
Other titles new to Netflix this week:
Bhopal: A Prayer for Rain (Ravi Kumar, 2014)
Earth to Echo (Dave Green, 2014)
In Secret (Charlie Stratton, 2013)
Through a Lens Darkly: Black Photographers and the Emergence of a People (Thomas Allen Harris, 2014)
White Bird in a Blizzard (Gregg Araki, 2014)
Amazon Prime
Lawrence of Arabia (David Lean, 1962)
The winner of 7 Oscars in 1963, including Best Picture, Best Director and Best Cinematography (Color), David Lean's Lawrence of Arabia is one of the best examples of the Academy getting it right. While I can't fully endorse seeing Lawrence of Arabia anywhere but in a movie theater (preferably on film), if you've never seen the epic, you can't spend 216 minutes of your life any better way. Peter O'Toole (who never won an Oscar, for shame), stars as T.E. Lawrence, one of the most enigmatic biographical characters in all of cinema. His journey across African deserts during World War I are gorgeously captured and as breath-taking as ever. It's great classic epic filmmaking, without the use of technology and special effects filler. Certainly, it's length and scope takes a commitment, but not without rewards.
Stream Lawrence of Arabia on Amazon Prime
Other titles new to Amazon Prime this week:
Bottle Rocket (Wes Anderson, 1996)
Hook (Steven Spielberg, 1991)
Ida (Pawel Pawlikowski, 2013)
In a World… (Lake Bell, 2013)
Nebraksa (Alexander Payne, 2013)
Video On-Demand
The Tale of the Princess Kaguya (Isao Takahata, 2013)
Sticking with the Oscar theme, though positively this time. The absence of The LEGO Movie still stings, but not at the expense of Isao Takahata's masterful work in The Tale of the Princess Kaguya. If you weren't able to check out this gem from Studio Ghibli, now is the perfect time. Expansive and magical, the film is a unique coming of age tale of a young princess birthed by a bamboo stalk and her reluctance to fit in with feudal Japanese high society. Its beautiful hand-drawn animation is a literal work of art and shows how old-school methods can still find a place in current trends. We just need filmmakers and studios that are willing to put in the work—hopefully Takahata's work here will help inspire the next generation of animators to continue this legacy.
Other titles new to VOD this week:
All the Wilderness (Michael Johnson, 2014)
The Better Angels (A.J. Edwards, 2014)
Inherent Vice (Paul Thomas Anderson, 2014)
St. Vincent (Theodore Melfi, 2014)
The Theory of Everything (James Marsh, 2014)