Now Streaming: Movies and TV to Watch at Home This Weekend – Feb 27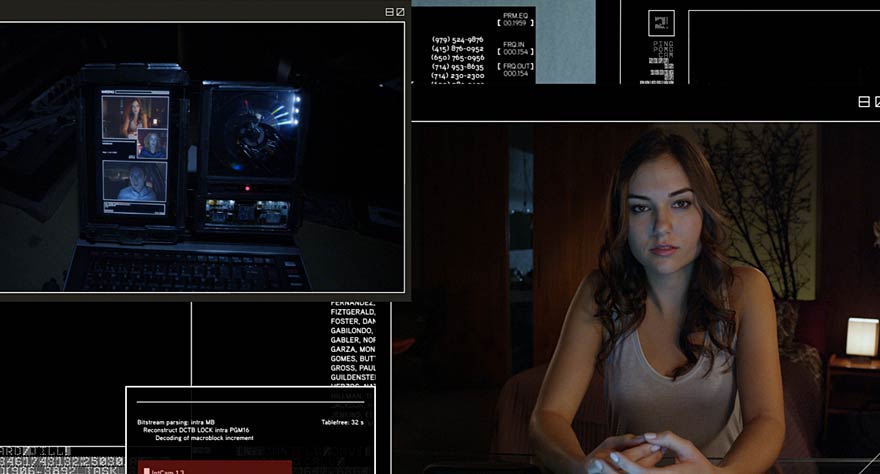 Let's be honest… your entire weekend is already booked watching the third season of Netflix's House of Cards. I mean, seriously, now that Frank Underwood is in the oval office, we can't wait to see what happens next! But, after you binge watch that, finishing some time on Friday night, you have a whole weekend ahead of you to stream even more! Check out the newest streaming picks on Netflix, Amazon Prime and VOD below.
Netflix
Open Windows (Nacho Vigalondo, 2014)
With just three feature films, Nacho Vigalondo has already established himself as one of the premiere indie genre filmmakers working today. His latest, Open Windows steps away from his science fiction roots but amps up the style in this strange and edgy thriller. The film is told entirely through the computer cam of Jill Stoddard (Sasha Grey, The Girlfriend Experience and *ahem* other films) as she's being watched by jilted fan (Elijah Wood). While this may seem like a small-set way to tell a film, Vigalondo takes it to some wild and dark places. We saw Open Windows at the 2014 SXSW film festival and loved it.
Stream Open Windows on Netflix
Other titles new to Netflix this week:
1,000 Times Good Night (Erik Poppe, 2013)
The Heart Machine (Zachary Wigon, 2014)
In Bloom (Nana Ekvtimishvili, Simon Groß, 2013)
RoboCop (José Padilha, 2014)
A Summer's Tale (Eric Rohmer, 1996)
Amazon Prime
Orphan Black Season 2
Before the critically acclaimed Orphan Black comes back for its third season on April 18, catch up on its first two seasons. House of Cards is definitely going to dominate the headlines and social conversation this weekend, but Orphan Black is far and away the better show. Tatiana Maslany is phenomenal as Sarah Manning and her artificially created sisterhood of clones. In its second season, we become closer to Sarah, Cosima, Alison and Katja, meet new clones, and learn more about the mysterious Dyad Group. The show is intriguing, tense, funny, dark and action-packed—one of the best on TV and a must watch.
Stream Orphan Black Season 2 on Amazon Prime
Other titles new to Amazon Prime this week:
Believe Me (Will Bakke, 2014)
Clerks II (Kevin Smith, 2006)
Finding Neverland (Marc Forster, 2004)
Hannibal Season 2 (available February 28)
Jamie Marks Is Dead (Carter Smith, 2014)
Video On-Demand
Whiplash (Damien Chazelle, 2014)
Fresh off its three Academy Award wins, including the surprising pick for Best Editing, you can check out Whiplash on Video On-Demand. Starring Miles Teller and J.K. Simmons, Whiplash is set in the competitive world of classic jazz music, pushing the boundaries of what we expect artists to endure for their craft. Teller and Simmons are both stunning in their roles of student and teacher, full of nuance and effort. The film is exhilarating in its many musical scenes while being performed believably—the use of both quick edits and medium shots give you full view of the performance with incredible movement. Whiplash is as good as you've heard and should be seen with the sound turned way up.
Other titles new to VOD this week:
Beyond the Lights (Gina Prince-Bythewood, 2014)
Big Hero 6 (Don Hall & Chris Williams, 2014)
Maps to the Stars (David Cronenberg, 2014)
The Salvation (Kristian Levring, 2014)
Wild Canaries (Lawrence Michael Levine, 2014)
Catch 'em while you can!
These films are set to expire from Netflix on February 28th
Almost Famous (Cameron Crowe, 2000)
Das Boot: The Director's Cut (Wolfgang Petersen, 1981)
Dumb and Dumber (The Farrelly Brothers, 1994)
The Elephant Man (David Lynch, 1980)
Fright Night (Tom Holland, 1985)
Glengarry Glen Ross (James Foley, 1992)
Leaving Las Vegas (Mike Figgis, 1995)
Rachel Getting Married (Jonathan Demme, 2008)
Seven (David Fincher, 1995)
Thief (Michael Mann, 1981)