Nextflix: What to Watch Next On Netflix July 2015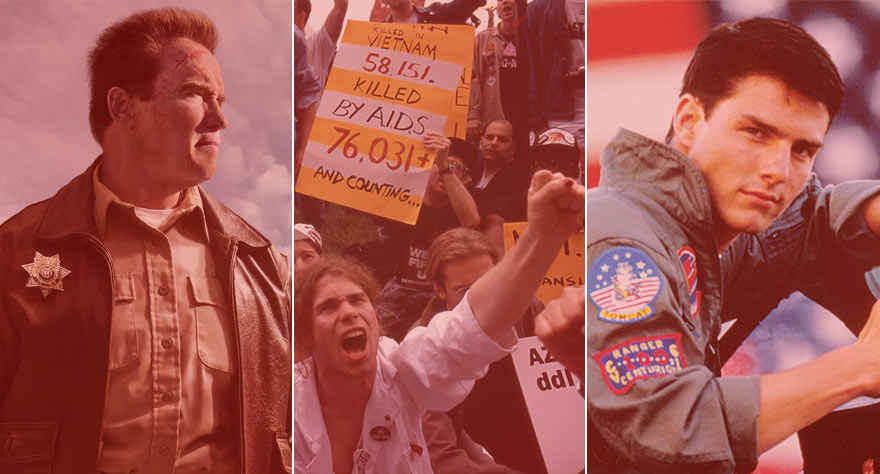 July's streaming picks are a well-rounded selection for those feeling patriotic, looking to celebrate marriage equality, or wanting to celebrate the birthday of the Governator (Arnold Schwarzenegger). Happy streaming!
What to Watch Next On Netflix July 2015
Independence Day Movies on Netflix
Every July, Americans come together, eat some grilled meats and set off controlled explosions all for the love of this great country. Independence Day is truly one of the great American holidays, and one of the few that hasn't really lost its true meaning. With the ever-complicated geopolitical landscape and its own citizens divided on many issues, it is even more important to take some time to reflect on all the great things America stands for. There probably isn't a better medium than film for capturing patriotism in all of its forms—from cathartic war films to thrilling sports films.
Rocky IV
(1985)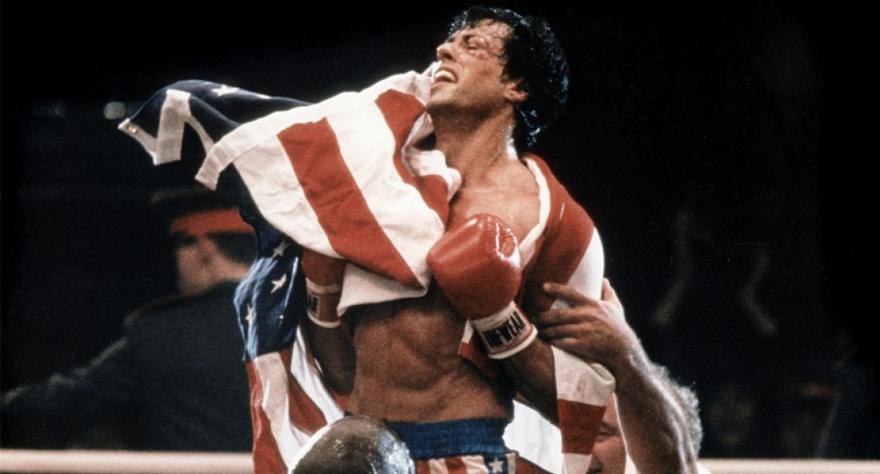 Director: Sylvester Stallone
Starring: Sylvester Stallone, Talia Shire, Carl Weathers, Dolph Lundgren
Synopsis: The scrappy American boxer is faced with his biggest test in Soviet ultra-athlete Drago. One of the most brashly patriotic sports films, with no metaphoric blur between character and country. Can a man end the decade-long tensions between super-power countries with a jab and a montage? Emphatically, yes.
Rocky IV will be available to stream on Netflix July 1, 2015.
Team America: World Police
(2004)
Director: Trey Parker
Starring: Trey Parker, Matt Stone, Kristen Miller
Synopsis: A group of elite counter-terrorism agents recruit a popular Broadway actor – the only man who can infiltrate Kim Jong Il's South Korea and take him down. Yes, this animated puppet movie is highly satirical of American global politicking, but it's hard to not get wrapped up in its over-the-top rhetoric and music, f*ck yeah.
Stream Team America: World Police on Netflix Here
Top Gun
(1986)
Director: Tony Scott
Starring: Tom Cruise, Kelly McGillis, Val Kilmer, Anthony Edwards
Synopsis: Students in the U.S. Navy's elite weapon school compete to be the best. It's 1980s style and themes may not completely hold up today, but it is a glorious advertisement of the American military way.
Stream Top Gun on Netflix Here
Forrest Gump
(1994)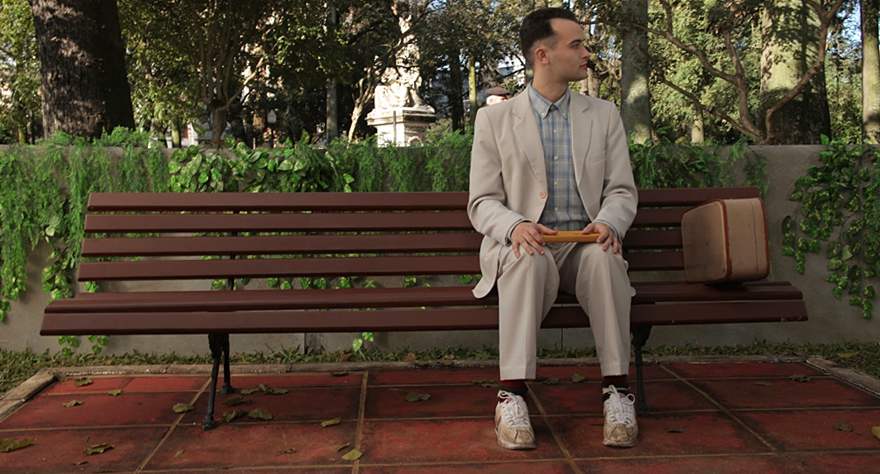 Director: Robert Zemeckis
Starring: Tom Hanks, Sally Field, Robin Wright, Mykelti Williamson, Gary Sinise
Synopsis: See Forrest fight in the Vietnam War, play college football, start a small business, shake hands with Presidents, become a cause, and other wholly American pursuits. The sprawling epic spans decades and runs like a summary of American cultural history.
Stream Forrest Gump on Netflix Here
Marriage Equality Movies on Netflix
Appropriately timed, you probably heard about the Supreme Court's decision to uphold gay marriage, giving marriage equality to all American citizens. It was a hard-fought win for the community, but not their first. The LGBTQ social movement has been active and visible since the 1980s, tackling issues related to public health, job discrimination, transgender rights, and more. This certainly won't be the last fight for the LGBTQ community, but it is a great example of hope for an equal society.
How to Survive a Plague
(2012)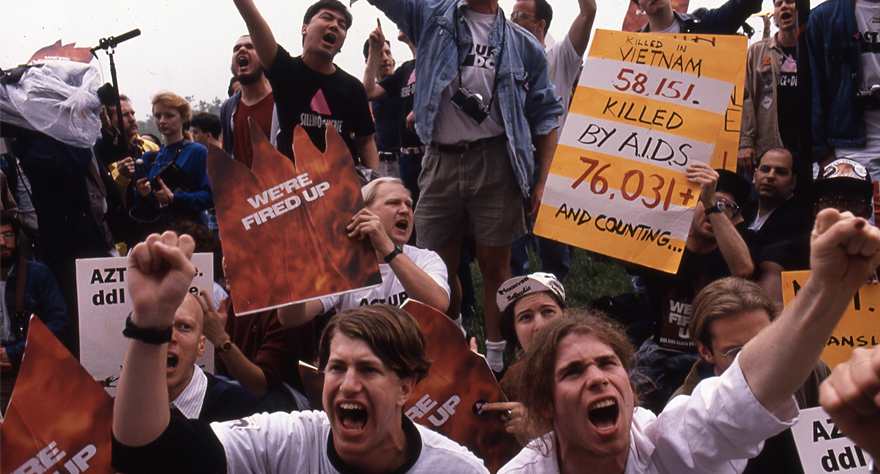 Director: David France
Synopsis: A harrowing found-footage documentary of ACT UP and TAG (Treatment Action Group), whose hard work led to breakthroughs for AIDS research and containment. Using only archival footage, the film tells a completely captivating narrative of activism.
Stream How to Survive a Plague on Netflix Here
Bridegroom
(2013)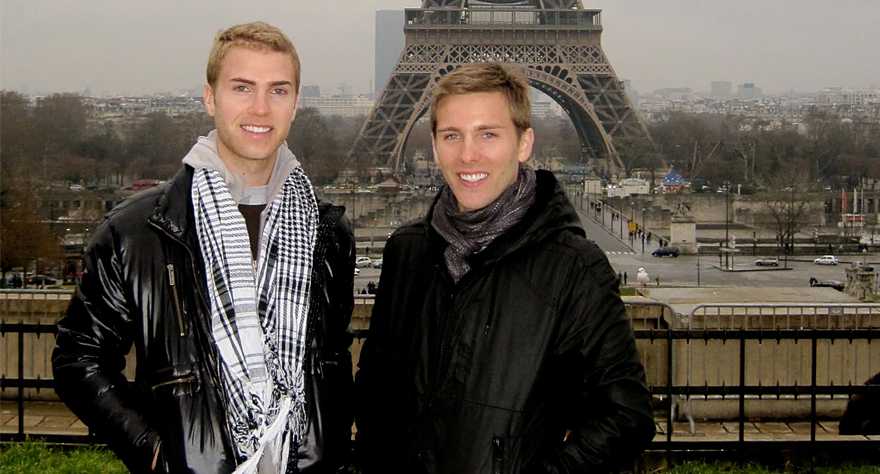 Director: Linda Bloodworth-Thomason
Synopsis: Documentary about Shane Bitney Crone and Thomas Bridegroom, lovers intending to marry after California passed their same-sex marriage law—but a tragic event leads to sad circumstances. A stark reminder of why the equal marriage laws are vital and the shifting social landscape offers so much hope.
Stream Bridegroom on Netflix Here
Call Me Kuchu
(2012)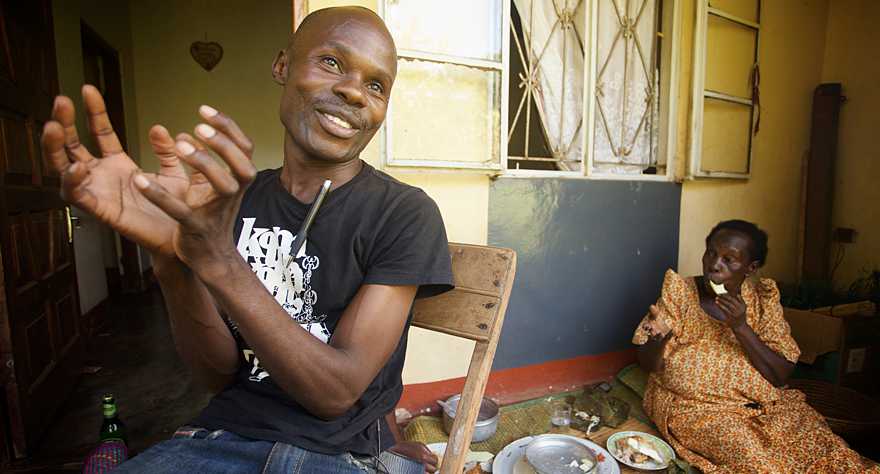 Director: Katherine Fairfax Wright & Malika Zouhali-Worrall
Synopsis: Profile of David Kato, the first openly gay man and activist in Uganda, where a bill was introduced that would make homosexuality a crime punishable by death. A terrifying inside look at a heavily publicized struggle not for equality, but the right to be gay.
Stream Call Me Kuchu on Netflix Here
Weekend
(2011)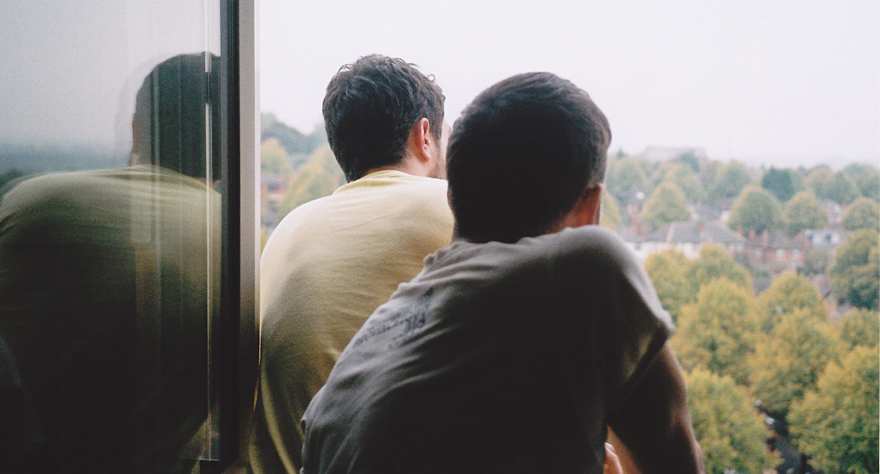 Director: Andrew Haigh
Starring: Tom Cullen, Chris New
Synopsis: After a drunken hookup, two gay men spend the majority of a weekend together, where they talk about the many issues facing their community. Less exclusively about gay rights, but an incredibly normalizing romance. Haigh would go on to produce HBO's Looking, about a group of gay men in San Francisco.
Stream Weekend on Netflix Here
Arnold Schwarzenegger Movies on Netflix
The month is capped off by the birthday of our beefiest politician slash Hollywood star, Arnold Schwarzenegger. Even if he isn't American, his incredible career is the American Dream encapsulated—European immigrant comes to America barely able to speak the language and through hard work, determination, and huge biceps, he rises to places no one could have expected. And are there any films that stand more for America than his work?
Hercules in New York
(1969)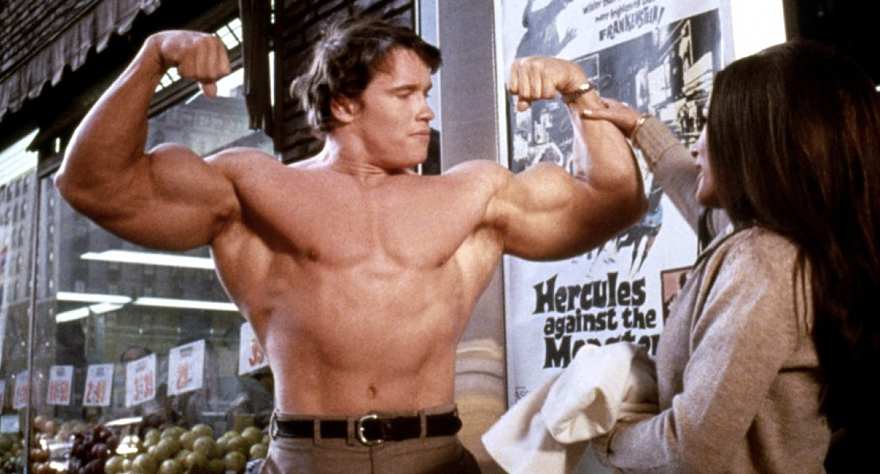 Director: Arthur Allan Seidelman
Starring: Arnold Schwarzenegger, Arnold Stang, Deborah Loomis
Synopsis: Arnold's first film role as the Greek God sent to earth. This cult flick features the baby-faced star before he quite figured out his persona, or the English language.
Stream Hercules in New York on Netflix Here
Total Recall
(1990)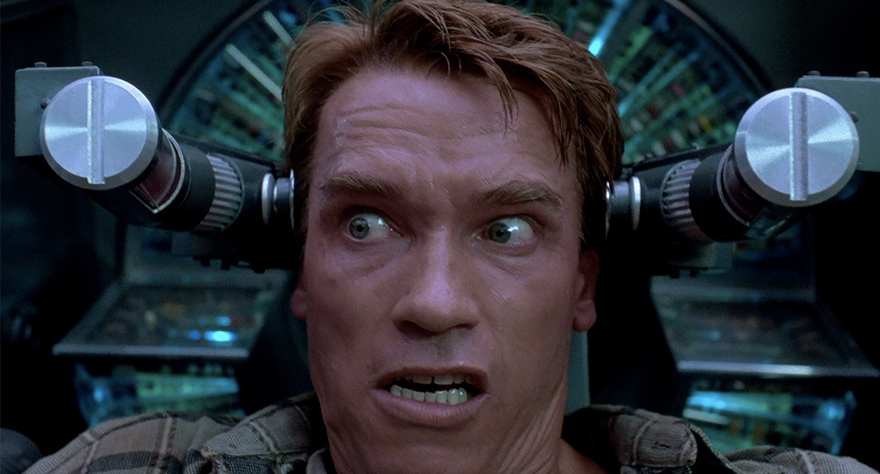 Director: Paul Verhoeven
Starring: Arnold Schwarzenegger, Sharon Stone, Ronny Cox, Michael Ironside
Synopsis: Arnold as everyman Douglas Quaid who has virtual vacation memories of a time on Mars implanted into his head. Or is he the dangerous and wanted special agent Hauser?
Stream Total Recall on Netflix Here
The Running Man
(1987)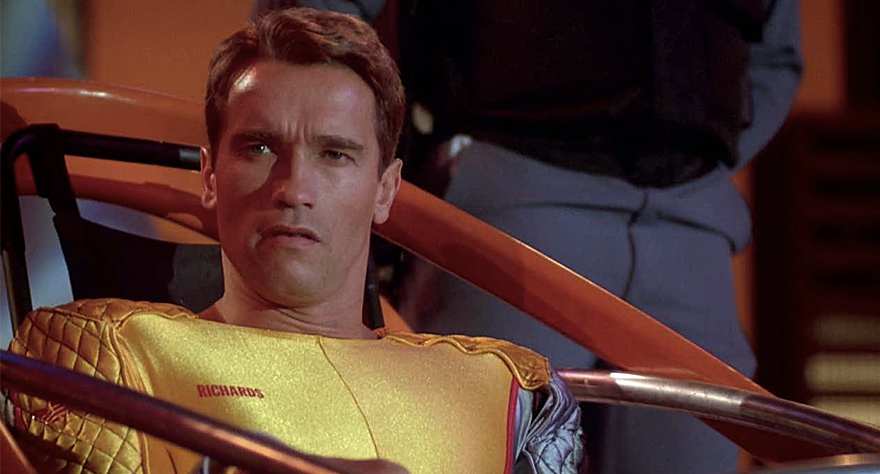 Director: Paul Michael Glaser
Starring: Arnold Schwarzenegger, Maria Conchita Alonso, Jesse Ventura, Richard Dawson
Synopsis: Arnold is a wrongly-convicted man who is chosen to participate in a cutting-edge reality television show where felons are hunted to the death. Prophetic to American television tastes decades later, it is a flashy and action-packed ride with cool characters and a satirical edge.
Stream The Running Man on Netflix Here
The Last Stand
(2013)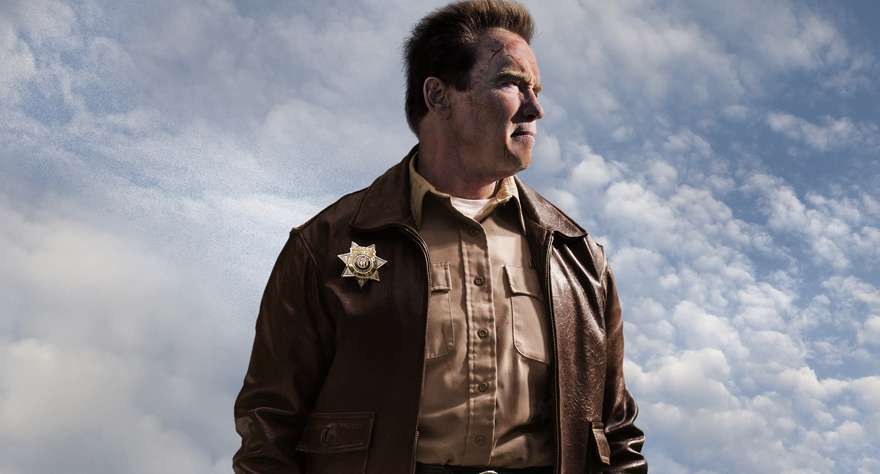 Director: Kim Jee-woon
Starring: Arnold Schwarzenegger, Johnny Knoxville, Peter Stormare, Luis Guzmán
Synopsis: Arnold as small-town sheriff Ray Owens, the last stand between a violent drug cartel and the Mexican border. May not be a perfect English-language debut for Korean genre auteur Kim Jee-woon, but it is a fun full-time post-politician return for its star.