MVFF37: Our Most Anticipated Indies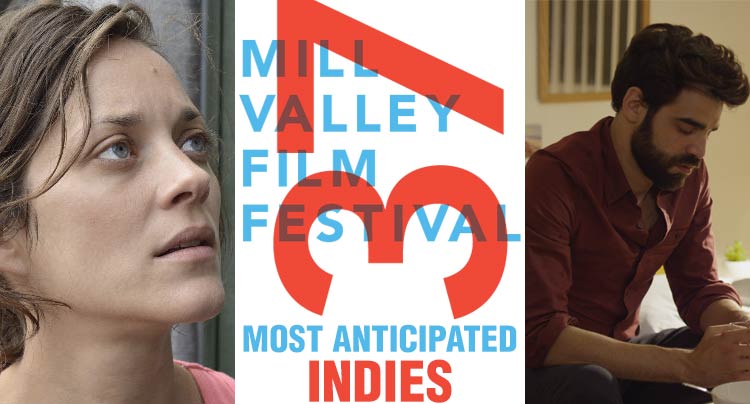 The 37th annual Mill Valley Film Festival is upon us, a festival with a reputation of showcasing future Academy Awards Best Picture winners (12 years a Slave, Argo, The Artist), but we've decided to highlight some of our most anticipated indies at the festival because, well, that's sort of our schtick. There are dozens of independent films in the lineup worth your attention (check out the full program here), but these are ten that have got us excited to drive across the Golden Gate, plop ourselves down in one of Marin County's beautiful arthouses, and enjoy the indie goodness.
Like Sunday, Like Rain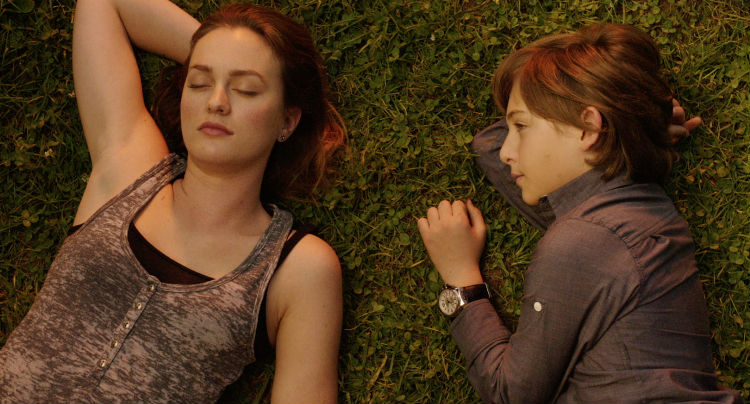 Frank Whaley is more often known as an actor than a director – I will forever picture him as the fast-talking slacker in the '80s film Career Opportunities – but his fourth feature film follows the themes his previous films seem to like explore, namely the struggle of being a young artist with the weight of responsibility pushing in. Like Sunday, Like Rain features Leighton Meester as a struggling musician suddenly assigned legal guardianship of a 12 year old boy – who happens to be a musical prodigy. Green Day's Billie Joe Armstrong plays her boyfriend, and Debra Messing plays the boy's mother. Questionable casting choices, but the premise is indie-intriguing and ripe with dramatic opportunity.
10,000 KM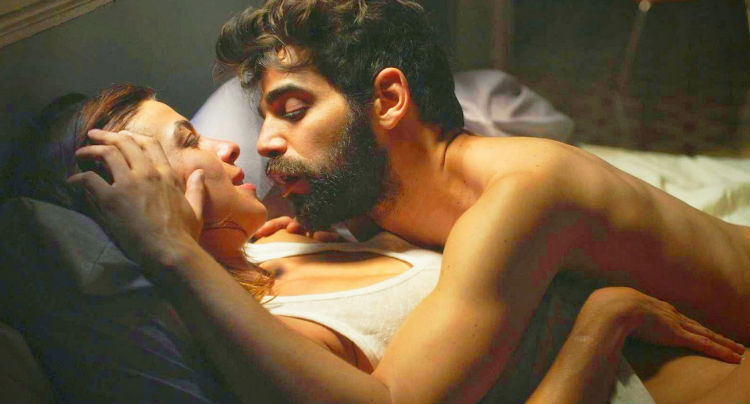 Carlos Marques-Marcet's first feature film has already received plenty of glowing reviews. His take on long-distance relationships, the technology involved, and the difficulty of maintaining closeness so far away is both timely and challenging. The film revolves around Alex (Natalia Tena) and Sergi (David Verdaguer), a couple in Madrid trying to decide how their future together will play out as Alex's career as a photographer has not yet taken off and they contemplate having a baby. When Alex is offered a career-breaking opportunity in L.A. they decide to try and make it a year apart while she pursues her dream. This new development in their relationship, and the simultaneously helpful, yet prohibitive nature of online communication, sounds like it could make for a very intriguing drama.
St. Vincent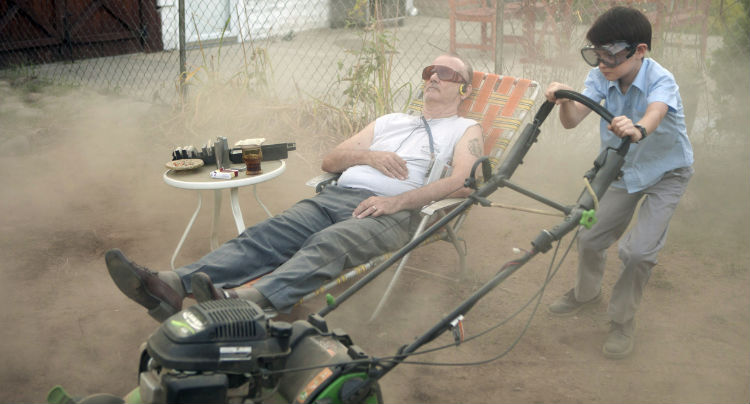 Bill Murray. Let's be honest that's reason number one we want to see this hilarious looking film about a cantankerous man who is enlisted to help look after his neighbor's precocious kid. Melissa McCarthy is the frazzled mother forced to work long hours and thus depend on the least dependable person available. Jaeden Lieberher is Oliver, the child Vincent forms an unlikely friendship with as he takes him on questionable adventures in babysitting. While the melting-heart premise of a gruff older person befriending a kid has been juiced dry, Bill Murray may be the only actor who is pretty much guaranteed to breathe some life into it. And with the onslaught of drama saturating fall films AND film festivals, we're sure to be grateful for the break in monotony.
What We Do In The Shadows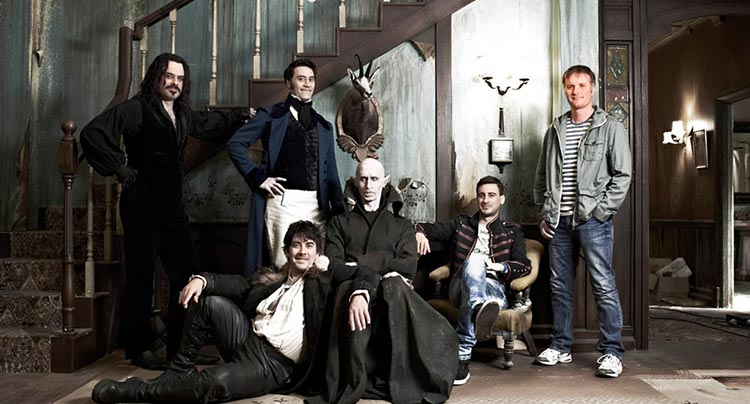 Much of our anticipation for this film stems from an undying love for the short-lived HBO comedy show Flight of the Conchords. Two of the film's stars, Jemaine Clement and Rhys Darby, star in What We Do In The Shadows. Secondly, it's a docu-styled vampire comedy. Yes there are too many vampire movies, yes there are too many faux-documentaries, but maybe the cocktail mixing them both will be an avenue to hilarity. The general premise of the film is that a house of vampires living together in New Zealand grant access (and safety) to a team of documentarists hoping to capture an annual masquerade ball in New Zealand attended by every manner of mythical monster, including werewolves, warlocks, and of course vampires. The four vampires are Viago (Taika Waititi), Vladislav (Jemaine Clement), Deacon (Jonathan Brugh) a younger more rock-n-roll vampire, and Petyr (Ben Fransham) an older, scarier sort of vampire. It sounds ridiculous, and if it has even an ounce of the humor and charm we've come to expect from Clement and his gang, it should be a lot of fun.
Two Days, One Night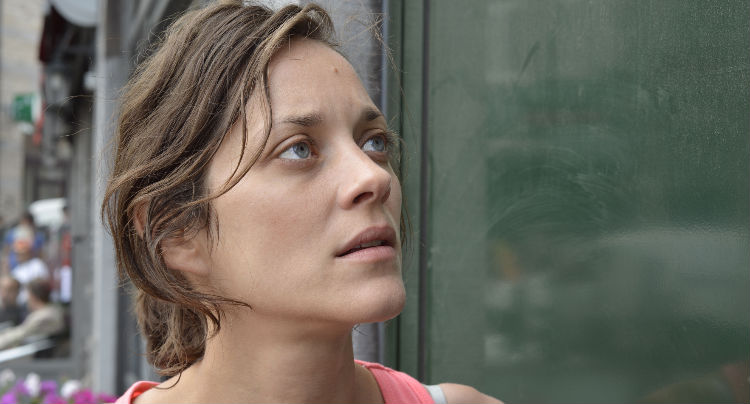 In Two Days, One Night, the Dardenne brothers, with their flawless technique and bare-bones storytelling, have teamed with Marion Cotillard, a mainstream star who can do anything, but shines brightest in roles that allow her to get her hands dirty. It's a match made in heaven, really. If that isn't exciting enough, the film's outfitted with a boldly simple plot: Cotillard plays Sandra, an emotionally troubled factory worker who's set to be terminated unless she can convince her co-workers to vote her back onboard and consequently forego their bonuses before the weekend is over. For the Dardennes, simple is better, and for Cotillard, simple material means open range to bare her soul and act her ass off.
After the Fall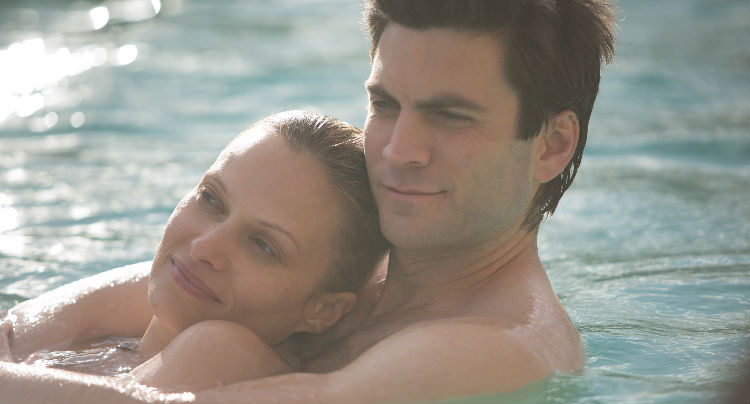 Formerly titled Things People Do, After the Fall premiered at the Berlin Film Festival to favorable reviews and premiered in the U.S. at SXSW. Playing out like a condensed, less intense version of Breaking Bad, the film focuses on Bill Scanlon (Wes Bentley), an insurance sales man who loses his job and decides to become a robber rather than admit his situation to his wife. Word is that first time director Saar Klein has a quiet focused energy that sustains the film's tension without too much need for action or violence. Clearly a skill he picked up as an Oscar-nominated film editor. Since we've been missing Breaking Bad pretty…well…badly, this nuanced suburban good-guy-gone-rogue tale sounds like it should hit the spot.
Imperial Dreams
Big things are on the horizon for British breakout John Boyega (Attack the Block), but before we get too excited about him leading the charge in next year's Star Wars sequel, another performance of his deserves our undivided attention. In director Malik Vitthal's Imperial Dreams, Boyega plays a reformed thug who, after discovering a passion for writing in jail, devotes his life to getting he and his 4-year-old son out of the hood and on to a brighter future where drugs and violence won't find them. Vitthal and Boyega explore the sensitive side of street life, an approach that made Sundance audiences drum up a good amount of buzz, buzz which is likely to continue on as it passes through Mill Valley.
How I Came to Hate Math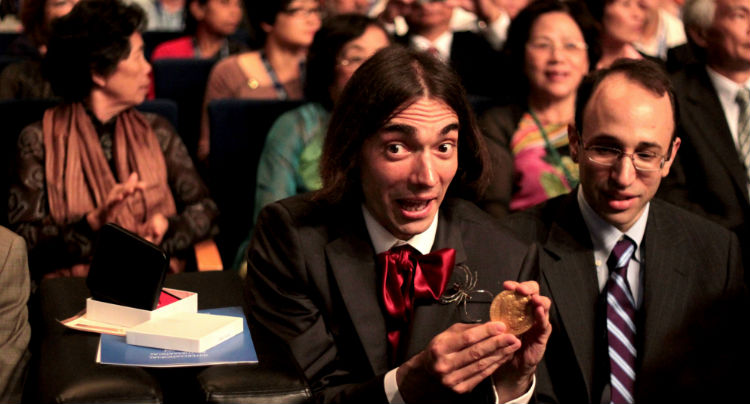 In all of academics, few subjects strike fear in the hearts of men and women like mathematics. Long division, sines, cosines, complex numbers–it's petrifying stuff (especially for lowly film critics like yours truly). But French filmmaker Olivier Peyon offers us a chance to re-familiarize ourselves with the art of numbers in his free-form, comprehensive doc, How I Came to Hate Math. From addressing the biggest misconceptions and myths about math; to chronicling its history; to explaining how it's in its advanced forms a creative field; to exploring how a mathematician's mind works, the film is dead-set on setting the record straight once and for all about everyone's least favorite school subject. I'm open to have our minds changed about math, and though chances of that are slim (math was the bane of my existence for years), what's more likely is that I'll be treated to an entertaining, thought-provoking doc. That's more than enough for me.
Soul of a Banquet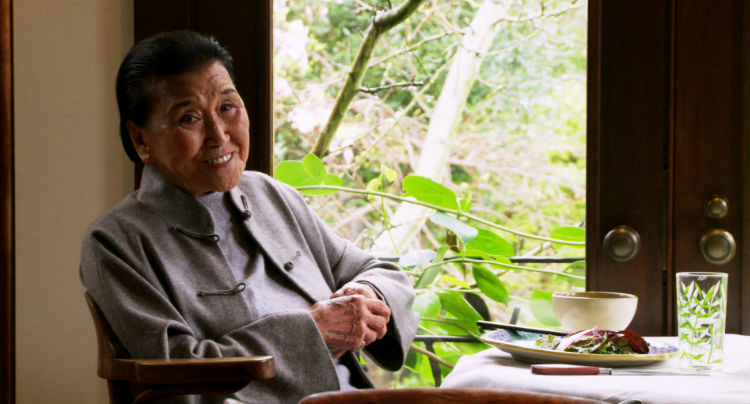 Culinary icon Cecilia Chiang had a huge impact on San Francisco food culture in the '60s when she introduced the Bay Area to authentic Northern Chinese cuisine at her legendary Mandarin Restaurant. Over 50 years later, her influence reverberates throughout the city, and with the heartwarming homage Soul of a Banquet, filmmaker Wayne Wang chronicles the celebrity chef's life and career while filming Cecilia in her element, cooking an epic meal for friend and fellow S.F. icon, Alice Waters. Food porn surely awaits, which is always a good thing, and there are sure to be some stories of culinary adventures woven in there as well. Just make sure you don't watch on an empty stomach.
Living is Easy With Eyes Closed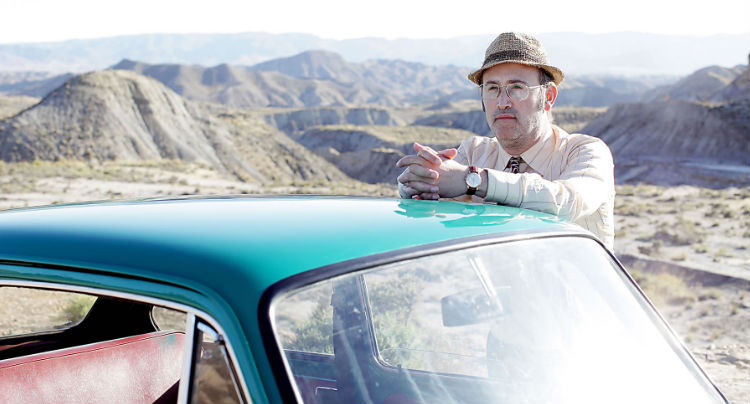 Part of the festival's "Viva El Cine" focus, Living is Easy with Eyes Closed is an uplifting road movie that comes to us from Spanish director David Trueba. Set in Spain in the mid-'60s just after the explosion of Beatlemania, the film follows a school teacher named Antonio (Javier Cámara) who teams picks up a runaway teen and a pregnant young woman on his way to meet his idol, John Lennon, who's reportedly filming a movie in Almería. For those with a taste for adventure and whimsy, Trueba's film will charm and delight–On the merry trio's odyssey down the winding roads of Spain they find laughs, thrills, and romance. And strawberries. And fields. Together.