Monthly Mainstream: April 2014 Edition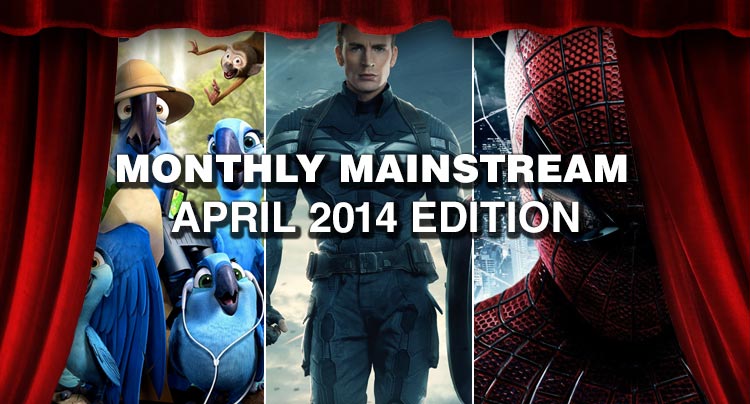 We may seem like reclusive budget-shirking obscure film enthusiasts over here at Way Too Indie, and well, some of us are, but we're not living in any dark holes and far be it from of us to say that a film that had a little money behind it isn't worth our notice. So here we are, covering our bases. In The Monthly Mainstream we'll look at what's doing well at the box-office (and secretly hoping it's an indie darling) and all those major releases that demand our attention in the name of pop culture.
Ah April, the last somewhat calm month before Summer Blockbuster season descends. It's still a bit soon for too many box office heavy hitters, but Disney likes to take advantage of the quiet before the summer storm and released Captain America: The Winter Soldier early in the month. It's easily going to take the gold prize of the month. The rest of this month's studio fare were all feel-goodies, comedies and at least one horror film of note (Oculus, not The Quiet Ones).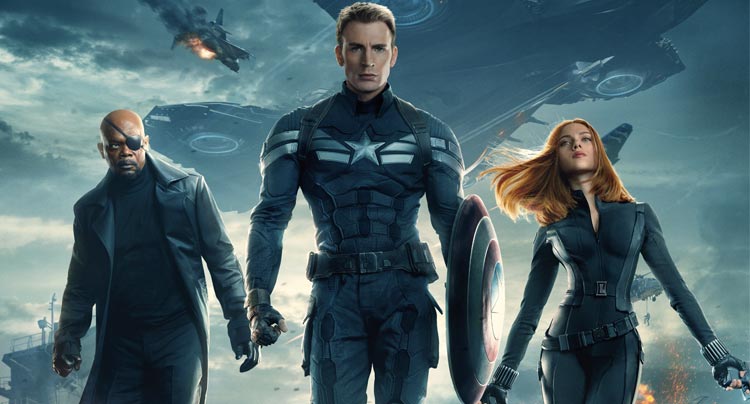 Captain America: The Winter Soldier
Looking ahead there's plenty out there that will be raking it in for the studios. May kicks off with The Amazing Spider Man 2, the follow up to a film no one was asking for. Maybe enough time has passed for people to forget that this reboot is still a bit premature. Enough time has most certainly passed since the last (and horrible) rendering of our favorite creature feature, so when the Godzilla franchise gets a reboot in mid-May, helmed by indie filmmaker Gareth Edwards (who made Monsters, an absolute indie sci-fi alien must-see) we can all feel real good about shelling out for some large-scale fun.
But wait, the summer has even more to offer with another comic book franchise re-mix X-Men: Days of Future Past, Disney's Maleficent, Tom Cruise continues to pretend he's 30 in Edge of Tomorrow, the Wachowski siblings get back to their sci-fi forte with Jupiter Ascending, the teens get The Fault in Our Stars, the kids gets How to Train Your Dragon 2, and everyone has to deal with Michael Bay's inability to quit with Transformers: Age of Extinction. Meanwhile millennials everywhere can only hope their childhood favorites get the respect they deserve in both The Giver (seems likely because: Merryl Streep) and Teenage Mutant Ninja Turtles (unlikely because: Michael Bay), both due in August.
As for popular film news in April we found out the new Jem movie is cast with young people who were hardly alive during the show's run, Quentin Tarantino may not have given up completely on The Hateful Eight, and what has us most excited is that the complete cast of the new J.J. Abrams directed Star Wars film has been announced. Glad the gang's all back together, but the IMDb page is looking sadly masculine, hope they get some ladies up in that mix.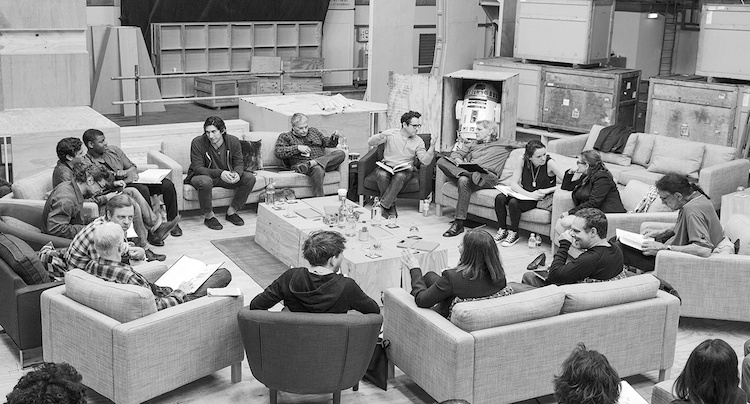 Star Wars Episode 7 cast
April Box Office Domestic Grosses
1. Captain America: The Winter Soldier (Disney, 4/4/14) – $227,466,993
2. Rio 2 (Fox, 4/11/14) – $97,704,358
3. Heaven is for Real (TriStar) – $54,864,247
4. The Other Woman (Fox, 4/25/14) – $29,276,140
5. Oculus (Relativity, 4/11/14) – $25,626,263
2014 Year-To-Date Box Office Domestic Grosses 
1. The Lego Movie (Warner Bros., 2/7/14) – $252,840,917
2. Captain America: The Winter Soldier (Disney, 4/4/14) – $227,466,993
3. Divergent (Lionsgate/Summit, 3/21/14) – $140,055,047
4. Ride Along (Universal, 1/17/14) – $134,202,565
5. Mr. Peabody & Sherman (Fox/DreamWorks Animation, 3/7/14) – $108,097,516
6. 300: Rise of an Empire (Warner Bros., 3/7/14) – $105,867,163
7. Noah (Paramount, 3/28/14) – $97,760,911
8. Rio 2 (Fox, 4/11/14) – $97,704,358
9. Non-Stop (Universal, 2/28/14) – $90,529,775
10. The Monuments Men (Sony/Columbia, 2/7/14) – $77,685,631