MISAFF 2015 Brings The Best of South Asian Cinema to Canada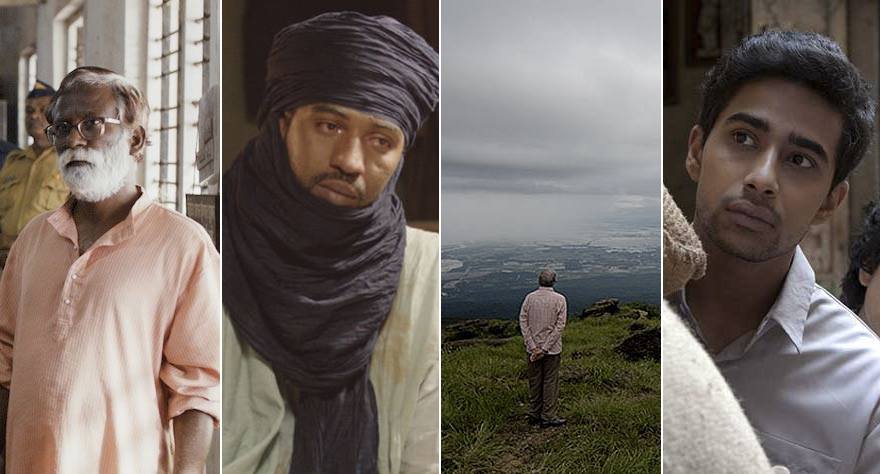 While all of us here at Way Too Indie love to cover the bigger film fests in the world (including Cannes, TIFF, Berlin and SXSW, to name a few), we have love for the smaller fests too. The spotlight may be smaller, but in many cases it can shine just as bright, profiling films and/or specific areas of modern day cinema that might otherwise get unjustly ignored. This is why a festival like the Mosaic International South Asian Film Festival (from now on we'll call it MISAFF for short) feels vital in a lot of ways. It may only look small in comparison with the bigger players, but over four days they offer plenty of premieres and screenings of festival favourites. We've curated a small preview of some films playing at MISAFF, which happens just outside of Toronto in Mississauga from August 6th to 9th. To find out more and buy tickets, please visit www.misaff.com.
Court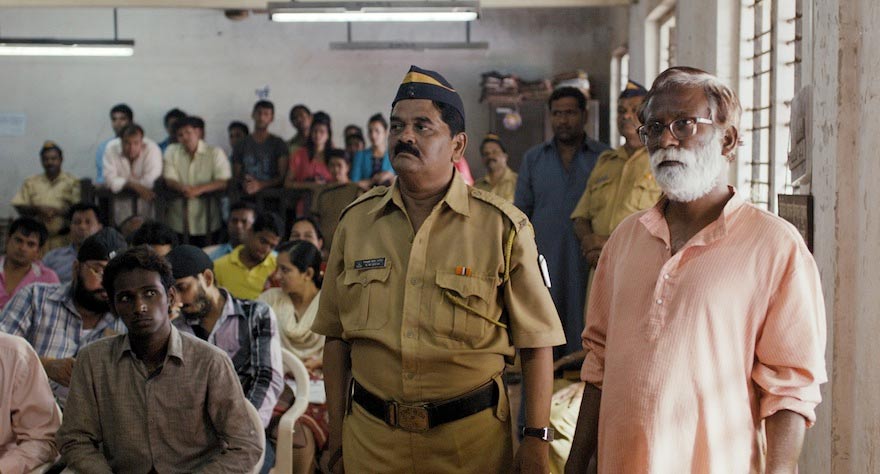 Earlier this year WTI writer Zach Shevich reviewed Court, saying that it's "an impressively complex debut, particularly from a 28-year-old filmmaker," and he's right on the money. Chaitanya Tamhane's film deals with a court case that should be thrown out due to its frivolousness, but within the Indian legal system it goes on endlessly. Tamhane's debut is undeniably aimed at the heart of his own country's failing systems, but there's a universal appeal thanks to his precise direction and focus on the inefficiency of corrupt bureaucracy. Court premiered last year the Venice Film Festival in the Horizons section where it won Best Film, and since then it's been racking up awards around the world. Anyone interested in attending tonight's opening night gala should also know that director Chaitanya Tamhane will be attending the screening. [C.J.]
Timbuktu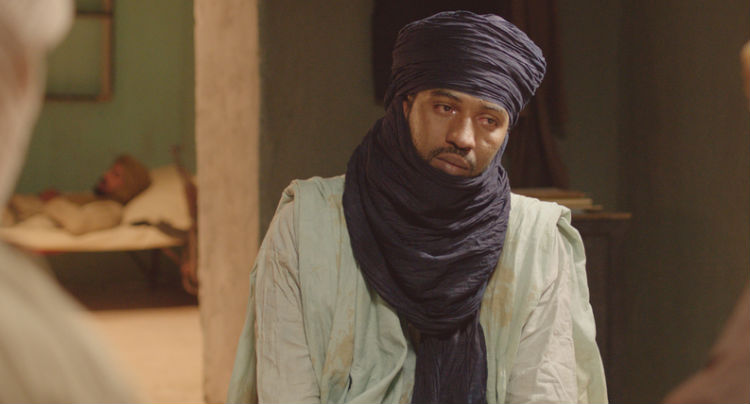 Abderrahmane Sissako's Timbuktu should be a film anyone into indie or arthouse knows about by now. Ever since its premiere at Cannes in 2014, it's gone on to gross over $1 million in the US (a rarity for African cinema), sweep France's César Awards, and even earn itself a nomination for Best Foreign Language Film at the Oscars. Sissako's film, which looks at the absurdity and horror of a town taken over by Islamic extremists, has clearly struck a nerve with audiences, and for that alone it needs to be seen. Back at Cannes, WTI writer Nik Grozdanovic reviewed Timbuktu, saying it has "more than a handful of moments when the vulnerability of human life is captured with deft precision." Sissako has a keen eye for bringing out the humanity in his stories, but his gorgeous visuals makes Timbuktu the kind of film that demands to be seen on the big screen. [C.J.]
Monsoon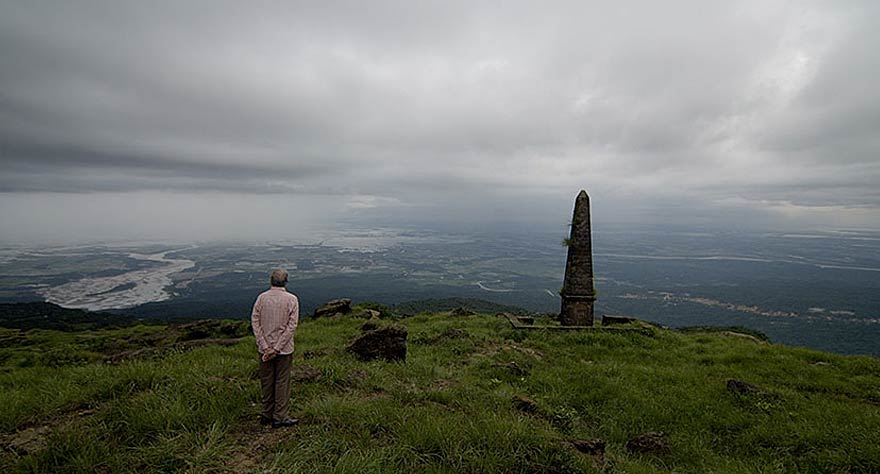 We won't lie: we weren't exactly too keen on Sturla Gunnarsson's Monsoon. But regardless, audiences have been a big fan of Gunnarsson's documentary on the massive yearly event that brings both life and death to India. It was chosen by TIFF as one of Canada's Top 10 Films of 2014, and it wound up winning the People's Choice Award for the best film out of the top ten as voted by audience members. And despite our criticisms, there's one aspect of Monsoon everyone can agree on: it's a visual treat. Gunnarsson shot his film with 4K digital cameras, and it captures the monsoon's large scale powers in crisp detail. Anyone interested in learning more about monsoon season should definitely try to catch this one. [C.J.]
Umrika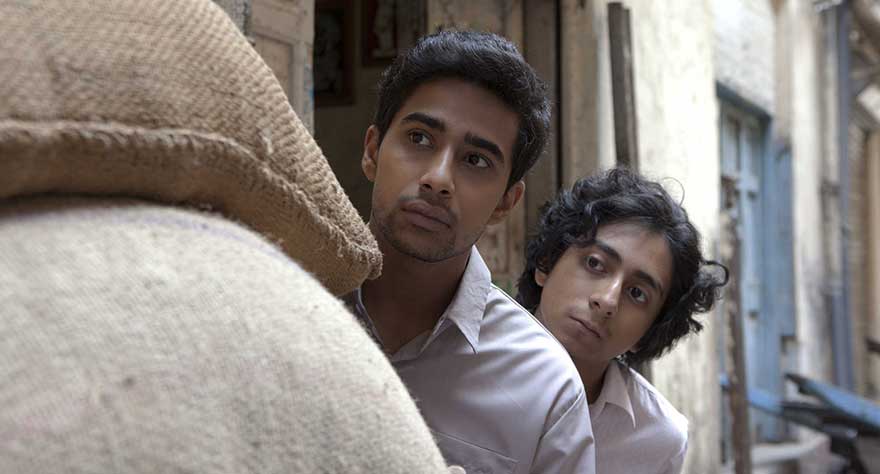 Umrika (which is the closing night gala for the fest), translated into English as America, is the place where you can find "Hollywood," "The White House," and those "statues with lots of people," as spoken with adamant enthusiasm by Ramakant (Suraj Sharma, The Life of Pi). However, Umrika itself is in much need of Sharma's commanding presence and magnitude to avoid becoming an utterly obsequious film.
The hazy grain of the film's visuals (shot on Super 16) is immediately engaging, capturing the affection of a rural village community which provides some pleasurable moments in the first act. As Udai (Prateik Babbar) leaves the village, his younger brother Ramakant (Sharma) watches while their mother (Smita Tambe) cries. The mother becomes the driving force for her two sons and their subsequent actions; they all have a desire to conquer the mystical and marvelous land of America, but it is Udai who takes the lead first. He eventually returns letters, stamped in pop culture images (look out for Arnie's biceps), to provide a physical presence for his mother's angst. Eventually, Ramakant finds out a revealing piece of information that will leave a lasting impact on his own family.
The film, set in the 70s and 80s, is stuffed with irony and funny cultural comparisons ("everything there is bigger… even the people"), but such laughable remarks get thrown in amidst a fundamentally serious story. As Ramakant comes of age, he finds himself deep in the hustle and bustle of Mumbai, and as exciting as it sounds the film also hits a wall, focusing on the plot capers of working-class Mumbai rather than Ramakant's home village and the search for Udai. The film's emotional core gets lost as a result, appearing only as glossy surface dramatics. The film itself never actually reaches America, but it does end on a simultaneously satisfying and troublesome note; it suggests that all could be well, but the plot dynamics may suffer in the process. [Charlie]
What else?
We're a bit bummed that we couldn't see a lot of what else MISAFF is offering, but we can't help sharing what we're looking forward to. We really want to see Afia Nathaniel's Dukhtar, a drama about a mother protecting her daughter that looks very intense. And over in the documentary section we're happy to have another chance to see Speed Sisters, a documentary about an all-female race car team in the Middle East that we missed at Hot Docs earlier this year. It had a lot of positive buzz at that fest, so it's definitely worth checking out! To find out more about these films, and if you (hopefully) want to buy some tickets, visit www.misaff.com.