Lust, Actually: How 'Love Actually' Sends a Terrible Message at Christmas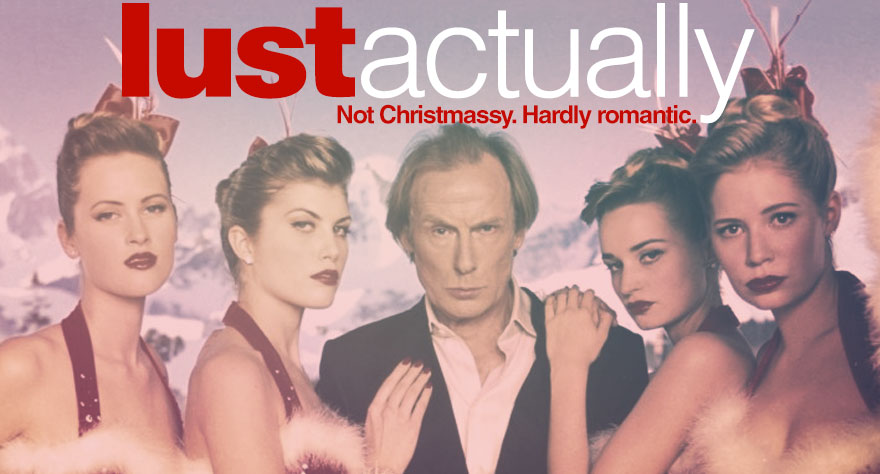 Bumbling, overstuffed, and set in the middle-class fantasy world of Richard Curtis, Love Actually is an uneven ensemble romantic comedy that frequently appears on lists of the top Christmas movies. It had me suckered for a long time, even landing on my own list of favorite Christmas movies—but then I stopped to give the film some more thought.
It's a very easy film not to think about. It slips down so easily, built on the stammering charms of Hugh Grant and Colin Firth, and the jolly-hockey sticks enthusiasm of Emma Thompson. It has a great cast of established actors as well as up-and-coming ones, a twinkly Christmas setting, and an upbeat pop soundtrack. The problem is, the film doesn't hold up to any scrutiny—it's a terrible Christmas movie, and has some pretty cynical things to say about relationships. For a film that could also be described as a chick flick, it also has a rather repellent attitude towards women.
Many Christmas films follow a basic template—the protagonist (usually male) needs to overcome either a spiritual or physical challenge, otherwise Christmas is off. Die Hard's John McLane (Bruce Willis) overcomes a physical challenge, before reuniting with his wife and kids. Bad Santa's Willie T Soke (Billy Bob Thornton) may be an alcoholic, safe-cracking store santa, but even he encounters a Scrooge-like change of heart, and finds redemption in his highly dysfunctional but loving surrogate family.
But if you carefully examine the storylines in Love Actually, you'll realise that it's almost a counter-Christmas movie. Christmas is a time for giving and for family, whereas in Love Actually it's a time for ignoring your family and chasing girls half your age. For most in men in the film, their only challenge is a personal one of self-gratification.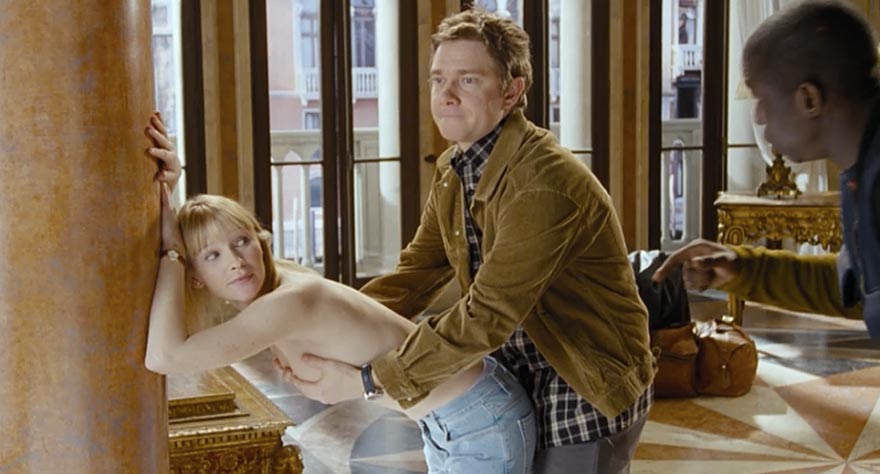 First, there's dishy Prime Minister David (Grant), who instantly falls in love with Natalie (Martine McCutcheon), the film's token working class person. They seal the deal with a cheeky snog backstage at David's niece and nephew's nativity play. But David isn't there for the performance—it's just sheer chance, and he has an awkward moment with his sister Karen (Thompson), who mistakenly thinks her brother's there for the children. Fat chance, he's just chasing a girl.
Then there's Jamie (Firth), who buggers off to France after his wife cheats on him, only to fall for his Portuguese maid Aurélia (Lucia Moniz). He's a bit sniffy towards her at first, and they don't speak a word of each other's language. But as soon as he catches sight of her in bra and panties, he's head over heels. He ditches his family on Christmas Eve so he can fly back and declare his love to her.
Of all Love Actually's stories, the only one that follows a traditional Christmas movie arc is the one with Billy Mack (Bill Nighy). He's the first character we meet after Hugh Grant's touchy-feely opening monologue, a washed up rock and roller shamelessly aiming for one last shot at the big time, with a drossy cover of "Love is All Around". Curtis can't stop referencing the song in the first few minutes of Love Actually, since it was Wet Wet Wet's mega-hit from Four Weddings and a Funeral. The twist is, it's now called "Christmas is All Around", and there's fun to be had from the way Nighy shoehorns in those extra couple of syllables on the chorus.
Despite the best efforts of Nighy, Love Actually fails as a Christmas movie. It doesn't really resemble one in terms of structure, and it has such a selfish message at heart. The film is also very cynical about relationships and women. Although billed as the "ultimate romantic comedy", Curtis takes a strange stance on relationships in this film. On one hand, he's all googly eyed and innocent, smitten with the idea of love at first sight; on the other he's like Buddy Love, lascivious and skirt-chasing.
I have no problem accepting the notion of "love at first sight" in films. I was totally on board when Michael Corleone was hit by the thunderbolt in The Godfather, falling instantly in love with Apollonia. Don't even get me started on Leo DiCaprio and Claire Daines doing their coochy-coo faces through the fish tank in Romeo and Juliet—loved it.
Love Actually seems to suggest that the moment you turn your back, your partner will be hopping into bed with someone else. This fate befalls Jamie, cuckolded by his wife, and Harry (Alan Rickman) and Karen's marriage is clearly damaged by Harry's ill-advised flirtation with Mia (Heike Makatsch). Even hunky, handsome Chiwetel Ejiofor isn't immune. Having just married the gorgeous Juliet (Keira Knightley), he isn't aware that his Best Man Mark (Andrew Lincoln) is hopelessly in love with her, and spent their whole wedding obsessively filming close ups of her smiling face. If that wasn't enough, he shows up on their doorstep on Christmas Eve, posing as carol singers and declaring his love to her with some cue cards, in the manner of Dylan's "Subterranean Homesick Blues".
Juliet's actions in this segment are pretty despicable, which brings us to the subject of how women are portrayed in Love Actually. Most barely register as characters. Many are either prizes to be won, floozies, or too over-the-hill to be attractive anymore. Things are way rosier if you're a bloke in Love Actually. If your wife cheats on you, dies, or gets a bit old and knackered, don't worry because there's always some young bit of crumpet waiting around the corner for you. And while there is a long-standing tradition in Hollywood where older men play opposite young, attractive actresses in films, but Love Actually really pushes the envelope. Alan Rickman and Heike Makatsch, Hugh Grant and Martine McCutcheon, Colin Firth and Lucia Moniz, Liam Neeson and Claudia Schiffer—all these match ups felt highly implausible.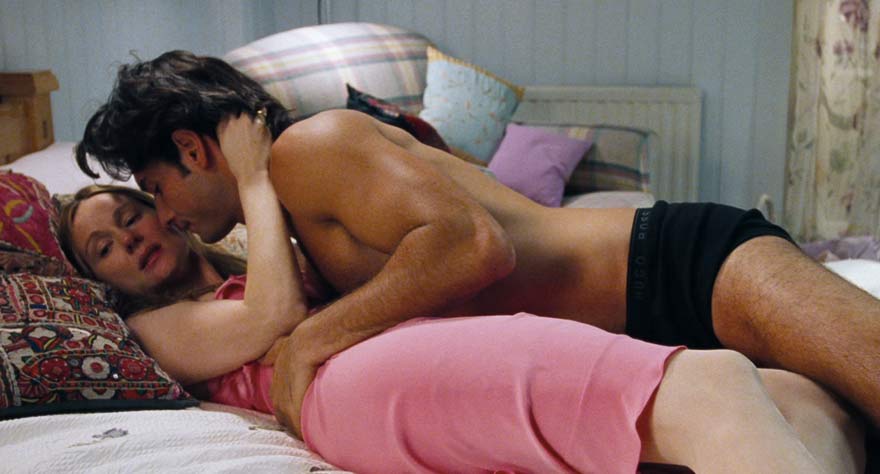 The objectification of women is most evident in the film's most risible storyline, that of Colin (Kris Marshall), a hollow-eyed creep who's poison with the ladies. He treats himself to a ticket to Milwaukee because he's heard American birds get turned on by an English accent. Of course, in the world of Love Actually, he's able to rock up in a dive bar and stumble upon a trio of hotties instantly seduced by the way he speaks. A foursome follows, soon to be a quintet when Denise Richards gets back home.
All this goes against what we normally expect from Christmas movies, which usually reinforce the virtues of self-sacrifice, open-mindedness and the pleasures of family life. While there is nothing wrong with skirting genre expectations, Love Actually is filled with bogus Christmas cheer. In fact it preaches the opposite—screw your family, chase the girl, and look after your own best interests.
If over the holidays the doorbell rings and your significant other tells you that it's carol singers, maybe go see for yourself. Just in case…