Blake's Top 10 Films of 2012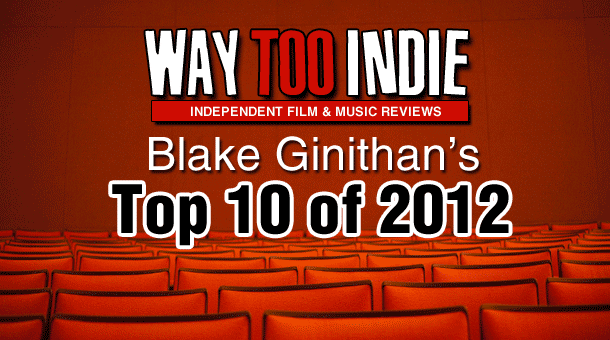 Let's face it, compared to 2011, this year was a relatively boring year for movies. While the year started out great with some fantastic films getting released after June the quantity of quality films dropped significantly. That's not to say that there are not any great movies to be seen, but compared to 2011 where it was one great film released after another, this year has been very disappointing. Granted I have not seen a few films yet such as Zero Dark Thirty, Cloud Atlas, Lincoln, Skyfall, Django Unchained and The Hobbit. But even if all those movies were great I still don't think it would've come close to last year.
I found that it was much easier this year to make a top ten list then last year. Where last year it took me maybe a week to decide what goes where, this year I probably spent a day overall on my list. Without further ado, here is my list of ten films which I felt were far and away the best of the year. Following my top ten list is my selection of honorable mentions; films I felt were oh so close to making my top ten but ultimately were not as good.
Blake Ginithan's Top 10 Films of 2012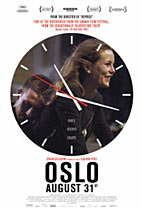 #1 Oslo, August 31
A devastating lead performance leads this sublimely directed film about a man trying to find his place in life on a lonely day in the Norwegian capital.
Oslo, August 31 Review | Watch Trailer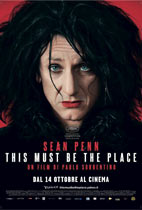 #2 This Must Be The Place
Sean Penn as a retired gothic rock star in search of the ex-Nazi who tortured his father during World War II. Quirky, funny and very touching.
This Must Be The Place Review | Watch Trailer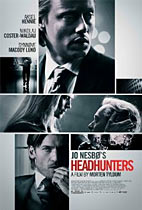 #3 Headhunters
This thriller from Norway, about a man being chased by an ex mercenary across the country, has a vicious, but often hilarious, bite to it and will leave you breathless by the end.
Headhunters Review | Watch Trailer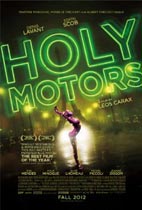 #4 Holy Motors
One of the oddest, yet most endearing, films of the year about the love (and loss) of cinema. This film is uniquely gorgeous while a gloomy undertone vibrates underneath.
Holy Motors Review | Watch Trailer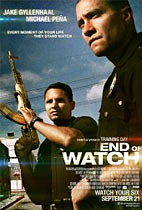 #5 End of Watch
Led by two terrific lead performances, this cop buddy film is infused with a magnetic chemistry among its actors and a tightly wound script that backs them. Magnificently intense in some parts.
Watch Trailer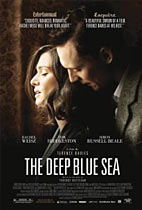 #6 The Deep Blue Sea
This lush and majestic British melodrama set in London during the 50's is spearheaded by some of the best cinematography of the year and a magnificent performance by Rachel Weisz.
Watch Trailer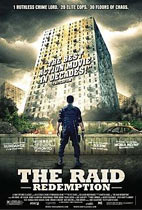 #7 The Raid: Redemption
In this Indonesian action thriller a SWAT team raids a depleted high rise in the slums of Jakarta to nab a scumbag drug lord. The best action film of the year by far.
The Raid: Redemption Review | Watch Trailer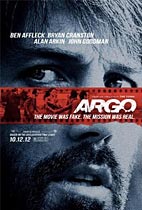 #8 Argo
Ben Affleck's new thriller about the CIA's attempt to rescue Americans in Iran in the 70's is one of the best studio films of the year. A taut thriller from start to finish.
Argo Review | Watch Trailer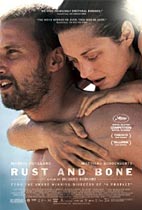 #9 Rust and Bone
The new film from Jacques Audiard is full of emotions that run deep and are often kept at a distance from the audience. While the script isn't perfect, the direction and performances are top notch.
Rust and Bone Review | Watch Trailer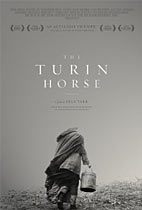 #10 The Turin Horse
Bela Tarr's film (his last) is an almost apocalyptic story of a father and his daughter as they try to survive a brutal storm that practically threatens their existence in the vast and barren country side. Suffering on film is rarely this good.
Watch Trailer
Honorable Mentions
Once Upon a Time in Anatolia
Killer Joe
Cabin in the WoodsThe Amazing Spider-Man
Cosmopolis