The Best Performance of 2016 Is Already Here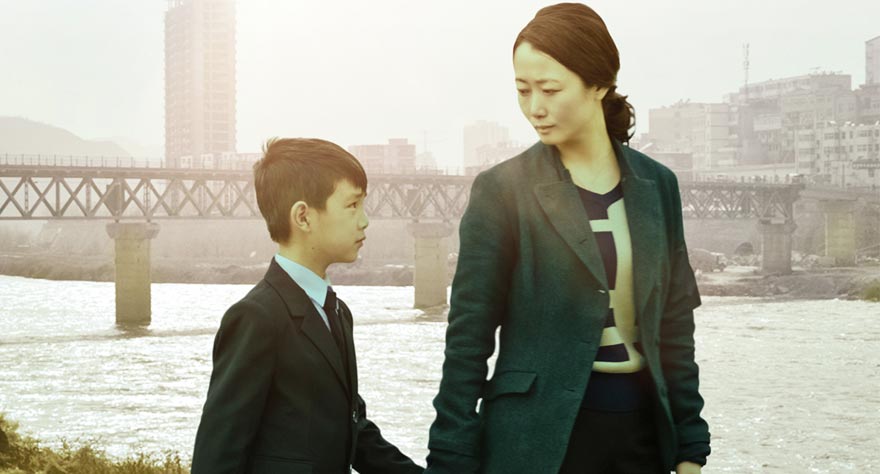 Although 2016 is not even halfway done, one of the year's most affecting powerhouse performances has been making a quiet rumble in limited markets after hitting last year's festival circuit. There are many confounding elements to unpack in Jia Zhangke's Mountains May Depart, whether it be its framing methods or its extended prologue, but Zhao Tao's masterful performance is what makes the film a momentous achievement for Zhangke's career. Starting last year at Cannes, audiences have been immediately enthralled by the youthful and perky dance instructor who lights up the first sequence of Mountains May Depart. Where other actors would reduce Shen Tao, the character who happens to be named after the actress, to a charming simplicity, Zhao makes her character her own and embraces a whole range of characterizations and flaws that a woman would encounter in 25 tumultuous years of life.
Shen's evolution through the film is visible through the three distinct acts that encompass Mountains May Depart. Her character grows in the short time spans that are presented as obstacles are thrown in front of her, but her maturation is increasingly visible in 1999, 2014 and 2025. Many characters affect Shen's life through the years, but she commands the story and the screen. Despite Mountains May Depart's point-of-view being omniscient, it lives through the eyes of Shen, and the film excels when the focus is on her. Zhao molds Shen into a fully fleshed out human with complex traits that follow her whole life while displaying a childlike wonderment, maternal jealousy, and sweet sentimentally in each respective time period.
In the first act, Zhao portrays Shen with an ingenuity and innocence. She is introduced with Liangzhi, portrayed by Jing Dong Liang, but she quickly hops over to Jinsheng, portrayed by Yi Zhang. Shen balances the two men in her life selfishly, picking between which one has more to offer her. Yet, because Zhao is such a master actress, Shen never comes off as unpleasant or less than endearing. In fact, this selfishness, which is present throughout the film, only paints her as more relatable and grounded.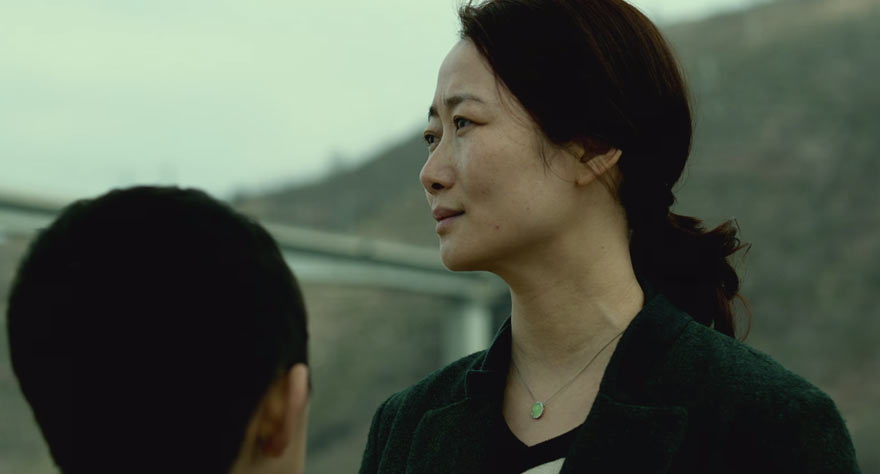 Zhao plays Shen with a lot of reservation in the first act, whether it be about choosing a man or the way she takes in her surroundings. This reservation results in a quiet performance, full of nuances and gestures. Even as the two men have conversations, it is hard for one to take their eyes off of Shen—her eyes twinkle, her mouth twitches, her face engages. The performance is even realized in the tiniest moments, like when Shen softly hears a Cantonese song and is deeply affected by it. In many ways, Zhao diminishes Shen's age. She represents youthfulness and abandonment, willing to live her own life no matter what comes her way.
In the second act, Shen is noticeably older and more demure, but her life is even more uncertain. Shen's life takes a left turn between the two time periods, leaving her matured in both life experience and presence. At the opening of the second act, Zhao is often found with a soft smile that alludes to a deeper feeling of discontent.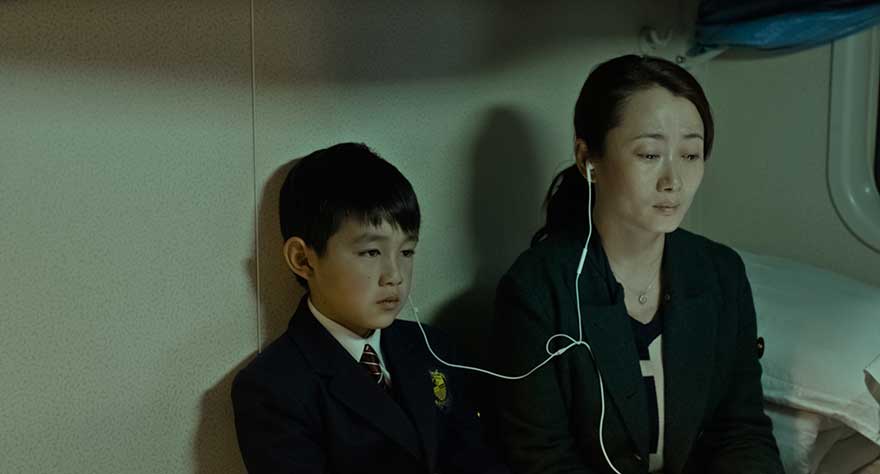 It is the relationship with her son Dollar which really drives home the duality of Zhao's performance. Zhao is given a chance to be more emotive in the second act since her sans souci attitude is replaced with grief. As the act progresses, Zhao opens herself up to hit the highs and lows of an emotionally susceptible woman, stuck between motherhood and daughterhood. Until Dollar becomes more involved in the story, Zhao always plays Shen as someone comfortable in her own skin, but she struggles as someone else takes a stronger grasp on her life. Zhao juggles a complicated combination of being a tyrannical matriarch and a tender mother. In the end, her care for Dollar is well portrayed, but it is as complex as her character.
In its third act, Mountains May Depart breaks away from Shen and Zhao to focus on Dollar and his father Liangzhi's life in Australia in 2015. The last forty minutes are almost universally deemed the most turbulent part of the film due to the Zhangke and the actor's unfamiliarity with the English language. More bothersome though is the absence of Shen, who didn't experience the redemption her character deserved. Shen returns in the epilogue, which pays homage to the most tender moments of the film. Zhao illuminates the epilogue with a graciousness and subtlety, and Shen comes off naturally more aged, capable and refined, despite Zhao staying the same. The last scene doesn't say much, but ties the film together with nostalgia and hope, and leaves room for the viewers to contemplate the timeless iridescences of Zhao's performance.
Mountains May Depart is now out in limited theatrical release from Kino Lorber in the US and Films We Like in Canada. For a slightly different take, click here to read Michael Nazarewycz's review of the film.