Best Foreign Films of 2015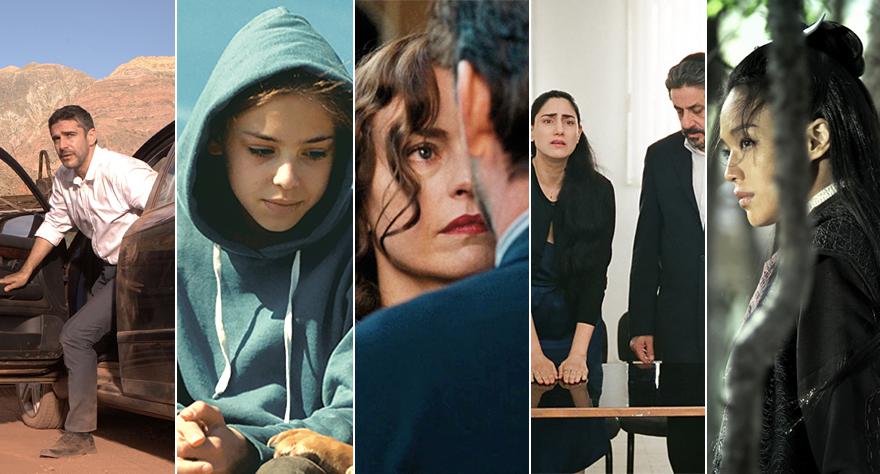 Here at Way Too Indie, we have plenty of love for foreign language films. Not only do foreign films provide an easy way to travel to new lands and learn about different cultures, but they can also push boundaries, provoke new ways of thinking, and offer unique views from what we're generally accustomed to. Some of the best films of 2015 came from places like Argentina, Israel, Spain, and Hungary. So if you're looking to explore new boundaries and look beyond what's available in English, be sure to check out the following list of diverse films.
Way Too Indie's Best Foreign Films of 2015
10,000 KM
It's hard to believe 10,000 KM was a debut feature considering how Carlos Marques-Marcet's film is so mature and expertly crafted . Right off the bat, Marques-Marcet demonstrates his filmmaking abilities with a remarkable 20-minute take that follows a couple from room to room around their cozy Barcelona apartment. This single scene isn't just impressive from a technical standpoint, it also provides exposition on their relationship and introduces the central conflict of the film. Just when they decide to settle down together, one partner receives a once-in-a-lifetime job opportunity in Los Angeles. But they won't let geography put their intimate relationship on hold, especially when modern technology allows them to be just a click away from video chat, Facebook updates, and instant messaging. However, Marques-Marcet illustrates the frustrations from a lack of a physical presence, and how being digitally connected simply isn't the same. It's an up close and personal film, with both characters confined by the interiors of their apartments and bound by their laptop screens. 10,000 KM features a simple yet universal love story told in a bold, unapologetic, and genuine way. [Dustin]
Gett: The Trial of Viviane Amsalem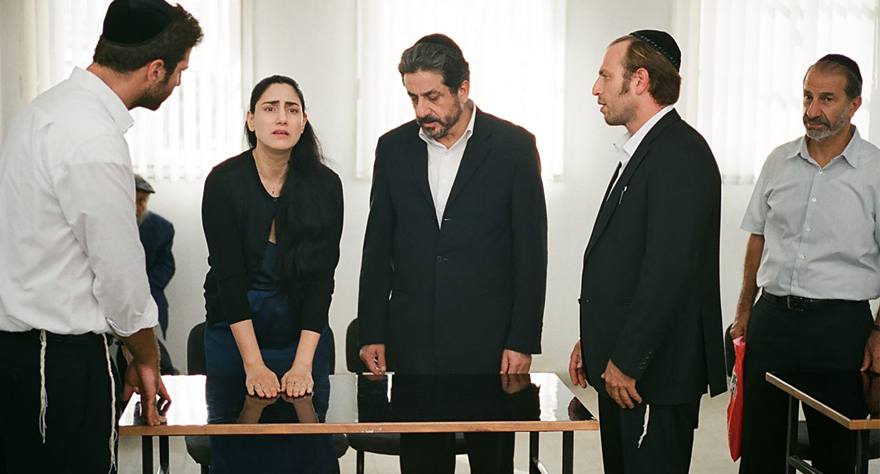 A pressure-cooker courtroom drama for the ages, Ronit and Shlomi Elkabetz's Gett: The Trial of Viviane Amsalem is both a direly important film and a stunningly artful one. The story is one of frustration, frustration belonging to the eponymous Viviane, an unhappy Israeli wife desperate to be free of her marriage. The injustice is this: In Israel, divorce can only commence if the husband consents; the wife has no say. The film takes place entirely within the cold walls of the Rabbinical courtroom in which Viviane's pleas for separation are squashed over and over again. Few films are as frustrating, and few films are as inspired. Ronit Elkabetz is transcendent as Viviane not just because she's a great actor, but because the pain she's expressing is same pain felt by thousands of women in Israel today, ones who can't escape the horror when the camera stops rolling. [Bernard]
Hard to Be A God
Conceived in the 1960s, shot in the 2000s, and finally finished in 2013, Aleksei German's magnum opus Hard to Be a God could easily claim the title of filthiest movie ever made without anyone batting an eye. German's sci-fi adaptation takes place in the future, but the setting is a recently discovered planet that's just like Earth, except the planet's civilization is currently living out its pre-Renaissance era. The camera, always moving and in deep focus, captures it all with a realism and sense of immersion that few films have achieved before, making Hard to Be a God a simultaneously grueling and exhilarating experience. Not many people will be up for German's challenge here, but those willing to roll around in the mud will find themselves awestruck at the staggering, groundbreaking vision on display. Some films are hard to shake off, but Hard to Be a God is in a class of its own; this is a movie you have to scrub off. [C.J.]
Mommy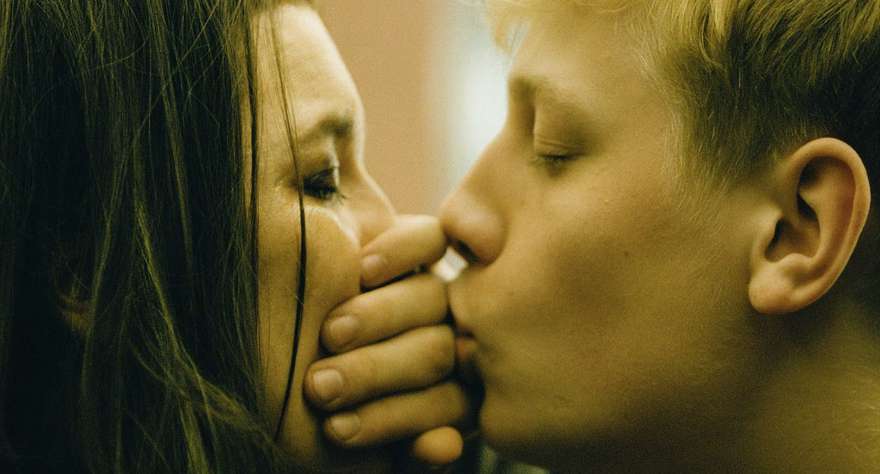 Xavier Dolan's emotional tale of a single mother's struggle to raise her troublemaking teenage son is one of the most unexpectedly intense films to come along in quite some time. Utilizing a strange yet aesthetically pleasing 1:1 aspect ratio, Mommy feels contained and dangerous. The teenage boy, Steve (Antoine-Olivier Pilon), has a tendency to grow uncontrollably violent, giving the film a suspenseful aura. The bizarre nature of the mother/son relationship, led by a fantastic lead performance from Anne Dorval makes Mommy an absolute must-see and one of the best of the year. The remarkable soundtrack is merely a bonus. [Blair]
Phoenix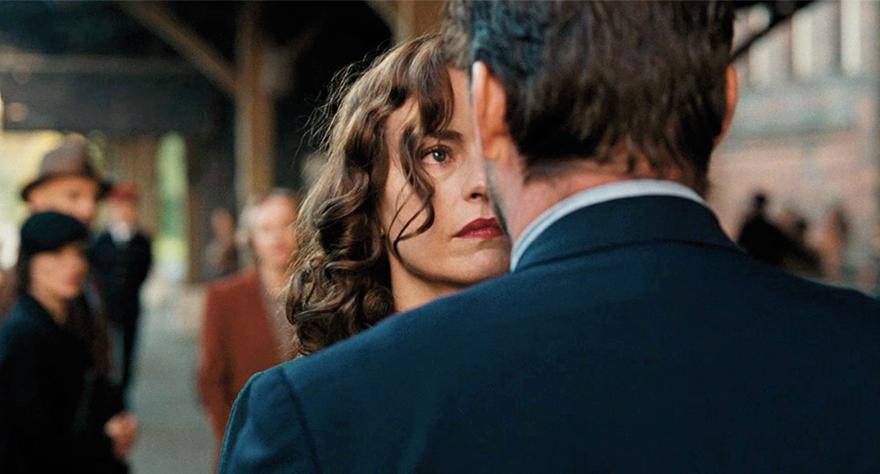 German filmmaker Christian Petzold and the always stunning Nina Hoss have already collaborated with one another on multiple cinematic endeavors, but it seems their developing actor-director chemistry has, at long last, culminated in a masterpiece. Petzold's post-Holocaust psychodrama is a slow-burner focusing on the fragile and traumatized Nelly Lenz, a facially disfigured (and essentially unrecognizable) concentration camp survivor who emerges from the War as the sole survivor of her family. From there, the audience follows her on a covert journey not only to discover whether her husband—in her "previous existence"—might have given her up to the Nazis, but if so, whether she'd be able to accept that fact and readjust to the exhausting task of simply living again. Hoss' tour de force performance is a behemoth exertion of emotionally realized acting ability, and the film concludes on a such a remarkable note that you may need a fellow viewer to help peel your jaw from the floor once the end credits start rolling (unless they, too, are stuck in the same predicament). [Eli]
The Assassin
Hou Hsiao-Hsien's wuxia masterwork is one of the most beautiful films I've ever seen. Its detractors accuse it of being unbearably slow, but I found myself unable to keep up with it. Each image contains so much content to observe and digest, from the props and costumes to abstract items like the placement of shadows or the nuance of facial expressions. Shu Qi's marvelously restrained performance anchors Hou's limitless vision. The cinematography is unspeakably gorgeous, and some of the shots are all-timers. The artistry is so unfathomably gorgeous and immersive that, unless one is an expert at cinematic self-discipline, unpacking its narrative and how the characters precisely relate to one another will require multiple viewings. The Assassin is the only film released this year I've had the pleasure of watching four times, and each time the experience was equally rich, if not richer, than that first overwhelming, borderline spiritual experience in theaters. This is the kind of film that reminds me why I love cinema — its ability to transport the viewer to exotic, wondrous realms, its power to make ancient characters immediate, and it's breathtaking ability to leave me in a state of borderline paralysis. [Cameron]
The Look of Silence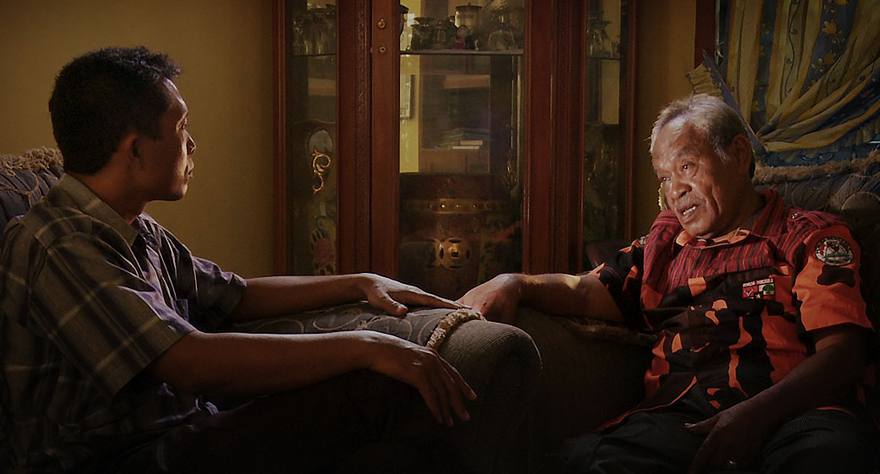 Three years ago, Joshua Oppenheimer's The Act of Killing was a complete revelation—a cathartic, powerful documentary about a genocide told from the perspective of those who perpetrated it. When I heard about the follow-up project, called The Look of Silence, I doubted it could possibly recapture the unique quality. It's true, The Look of Silence isn't as big as The Act of Killing, but it is just as (if not more) visceral. The new film lacks the other-worldly personalities of the gangsters, but turning the perspective to the victims allows for Oppenheimer to tone down the style for a straight-forward emotional gut punch. The film absolutely keeps Oppenheimer's edge, though, by bringing together the victim subjects face-to-face with the men responsible for their personal loss—this happens a few times within the film with different groups, but each play out in different and surprising ways. The Look of Silence isn't just a supplement; it stands on its own, captures new voices in this larger story, and creates a number of incredible moments of emotional release that stand apart from the original. [Aaron]
When Marnie Was There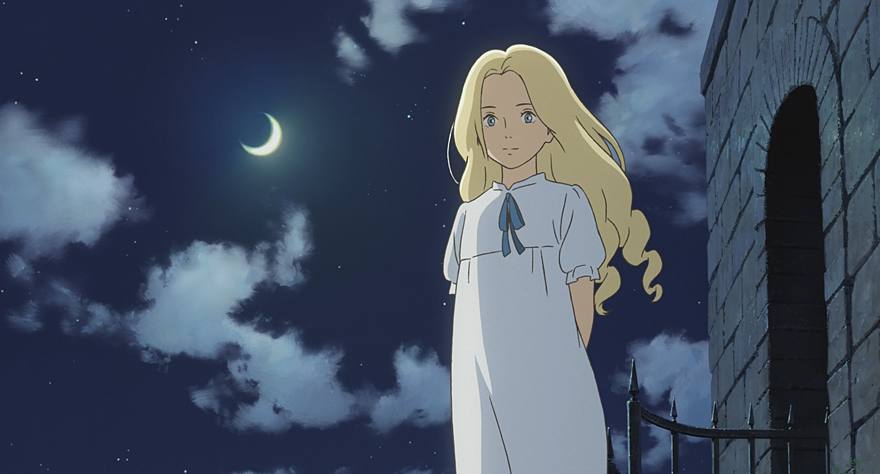 In 2014, people endlessly praised Studio Ghibli's The Tale of Princess Kaguya as yet another masterpiece from the slowly dwindling company (after Hayao Miyazaki's retirement, Ghibli announced they would be taking a bit of a break). But in my opinion, this year's When Marnie Was There blows Kaguya and other recent Ghibli titles out of the water. Adapted from Joan G. Robinson's novel, Marnie follows depressed adolescent Anna as she spends the summer with relatives of her adopted mother. Feeling alienated and alone, Anna's expectations of a dismal summer change when she meets Marnie, a mysterious girl who lives in an isolated mansion right next to the sea. By Ghibli standards director Hiromasa Yonebayashi's visual style is subdued, but it's still stunning in its naturalistic beauty, and the film's honest portrayal of depression is both welcome and seemingly unprecedented for a children's movie. When Marnie Was There may not showcase the same fantastical imagery of Kaguya or classics like Spirited Away but its story, a supernatural tale of friendship that travels through time, has just as much imagination and power as the company's best work. [C.J.]
White God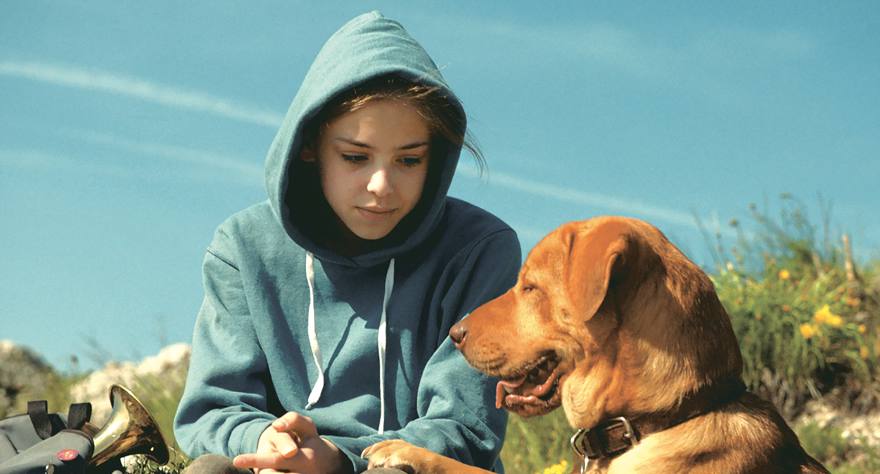 Rare is the film whose animal actors are more compelling than its human ones, but such is the case with the brutal, rousing, sharply allegorical White God, written and directed by Hungarian filmmaker Kornél Mundruczó. The beating heart of this arresting tale of doggie rebellion is the collective canine presence, dogs playing deadly, desperate revolutionaries in a more convincing, emotionally stirring manner than the throwaway fodder in most wartime period pieces. It's hard to imagine a revenge fantasy wilder and more unique than Tarantino's Inglorious Basterds, but Mundruczó's film is exactly that. Suspenseful, powerful, sentimental, technically honed—few moviegoing experiences were as rich in 2015. Watching the dogs rip and claw at each other for the sake of their despicable owners' entertainment isn't an easy thing to stomach, but through a parabolic lens, there's a profundity to all the thrashing and gnawing, particularly when fang meets human flesh. [Bernard]
Wild Tales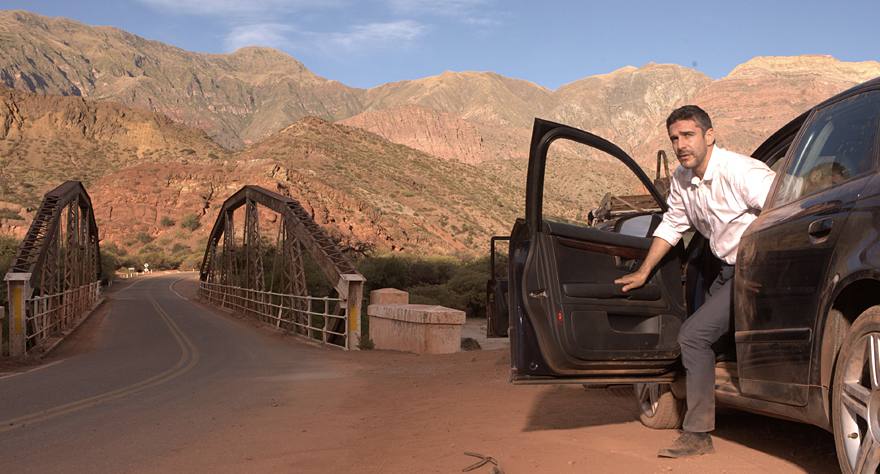 A 2014 Academy Award nominee for best foreign language film, Wild Tales didn't receive a U.S. theatrical release until early 2015. Typically, films released that early in the year don't come up around award season—usually because films are often dumped there, but even the good ones are easy to forget over time. Wild Tales is an unforgettable exception. Made up of six independent short films, Damián Szifrón's film packs a darkly-tuned punch, exploring revenge and retribution in a variety of situations. Each of the segments aren't created equal (ranking them seems to be a necessary part of every review), but they bring together a similar style and tone that ties them all into a cohesive unit which builds upon it self from beginning to end. The standout piece is the opening scene, the shortest and most clearly defined by the film's theme. From there, Wild Tales explores corrupt bureaucracy, personal slights, sexual infidelities and even more with humor and a definite dark streak. It might not have the emotional resonance of the other films on this list, but you won't find a more entertaining one in the bunch. [Aaron]
Honorable Mentions
With a ton of exceptional foreign films to choose from, there are going to be some worth mentioning that just missed the cut. For instance, Deniz Gamze Ergüven's emotional sister confinement film Mustang, and Jafar Panahi's Taxi fell just a couple votes shy of making our main list. And it would be shame not to acknowledge the efforts of Céline Sciamma's fresh coming-of-age drama Girlhood, the beautiful sensory experience of Blind, the Icelandic black comedy Of Horses and Men, and remarkable Holocaust drama Son of Saul.