Best Films of 2015: Honorable Mentions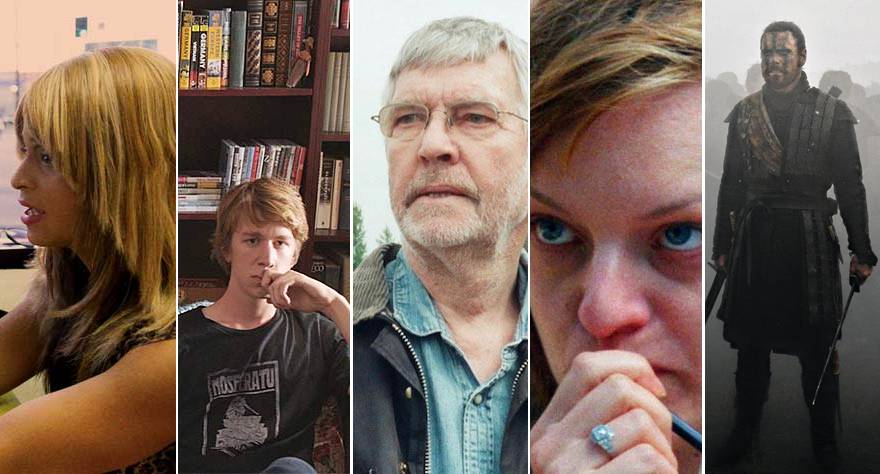 The worst part about creating a Best Of list is usually what's not on it as opposed to what does wind up getting a place. There are simply too many films to go around in a year, and therefore too many good or great films to contain in a (relatively) small list. Even if we expanded our list to 50, the same problem would remain; there will always be something that misses out.
We like to be inclusive here at Way Too Indie, so we asked our writers to pluck a movie out of their individual top tens that didn't make the cut and write about it. Below you'll find what comprises our honorable mentions, fantastic films whose only problem was that the collective numbers didn't work out in their favor. These are films that, just because a ranked number isn't beside their title, doesn't mean they can't enlighten, entertain or duke it out with what makes up the consensus. And while our Top 20 is only a few days away from being revealed, we hope you'll look at these films as an extension of that list, and a further sign of just how good of a year it was for film.
Way Too Indie's 2015 Honorable Mentions
45 Years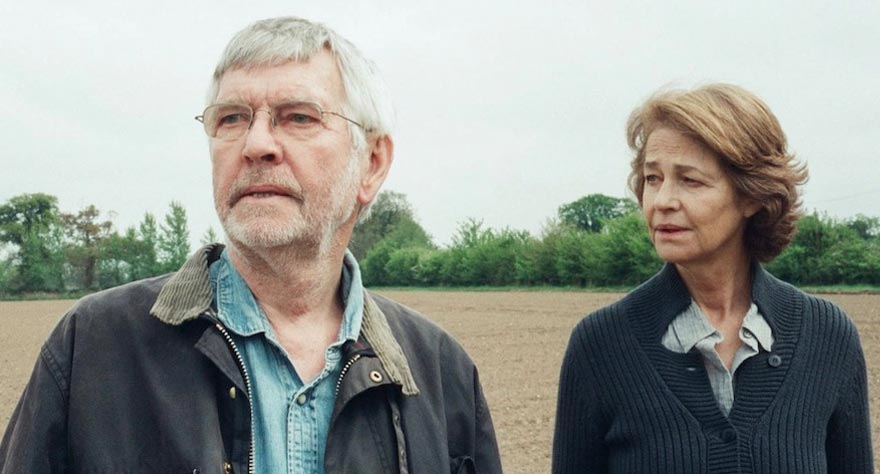 Imagine sharing your life with someone for nearly half a century and then, a week before you celebrate your 45th wedding anniversary, you see and feel a side to them that makes you reevaluate your whole life with that person. The basic premise of Andrew Haigh's 45 Years is as horrifying as it is simple; laying the foundation to one of the most quietly riveting pictures of the year. Charlotte Rampling and Tom Courtenay portray Kate and Geoff Mercer with a kind of timid eloquence that makes you feel effortlessly and unequivocally attached to them not as characters, but as people. Living, breathing, fragile people. As it's really Kate's journey of introspection and observation, Charlotte Rampling takes up more of the central stage. Thanks to Haigh's gentle and delicate direction, it almost feels like we hold Kate's hand as she goes through the motions, with Rampling evoking more through the slightest of movements, whimpers, and fleeting glances than most actors can dream about. Two single-takes—one featuring a projector and another playing out to The Platters' "Smoke Gets In Your Eye"—bring Haigh's direction and Rampling's performance to peak heights, confirming (in my opinion) the film's status among the very best of the year. [Nik]
Amy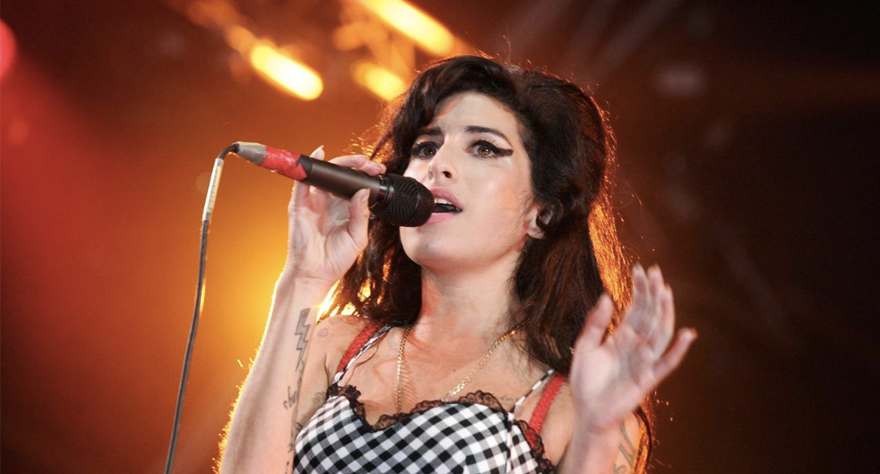 Amy Winehouse's life story—the rock-n-roll fable with the unhappy ending—is a familiar one. And with Amy, director Asif Kapadia taps that familiar vein, hitting all the key points in her life as a good bio-doc director should. But that's where the routine filmmaking ends and the dazzling presentation of the singer's story begins. Kapadia mines exhaustive video footage of Winehouse's life, particularly her pre-fame years, so much of which was captured on camera, allowing him to do more than just present Winehouse's life; he is able to fully immerse the viewer in it, which is most impactful in Winehouse's more mundane moments like hanging out at home, goofing off, sleeping in a car, etc. And because it's mostly a linear presentation, it feels like you are growing up with Winehouse. When Winehouse's later life devolves (and devolves again), Kapadia creates a sense of recall, of looking back at small things the viewer had "lived through" with younger Winehouse, ultimately creating the realization in the viewer they are watching Winehouse spiral downwards in real-time…and there is nothing that can be done about it. [Michael]
Blackhat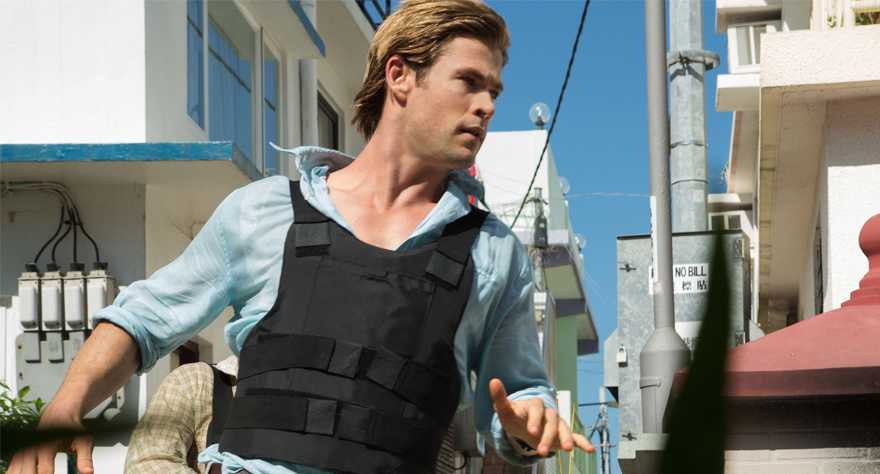 One of the most unfairly maligned films by mainstream audiences this year was Michael Mann's Blackhat. After a six year hiatus following his 2009 masterpiece, Public Enemies, Mann has made what's likely the best of the many films to tackle our relationship to technology this decade, a film deeply rooted in the identity of the 21st century. What was once tangible, physical, has been reduced to numbers, data, code. Human characters register as tiny, endangered organisms navigating a high-tech metropolis of their own creation. When they're introduced to one another early on in the film, they work as a team, but it's all business. They mirror the efficiency of technology in the orchestration of their mission to subdue the titular blackhat hacker. The last third of this film shifts tonally to move toward some of the most purely expressionist filmmaking to ever come out of Hollywood. Lighting and movement no longer distinguish setting or signify plot elements, but reflect mood instead. In this segment, the digital world has collapsed in the presence of man—computer wars have become fistfights. We feel the warm blood of the injured characters. The tangibility of their flesh permeates the screen. Mann suggests that there is no way to escape the infiltrating power of computerized entities, affirming that our humanity, and our ability to connect with those around us, is all we have left. [Cameron]
Girlhood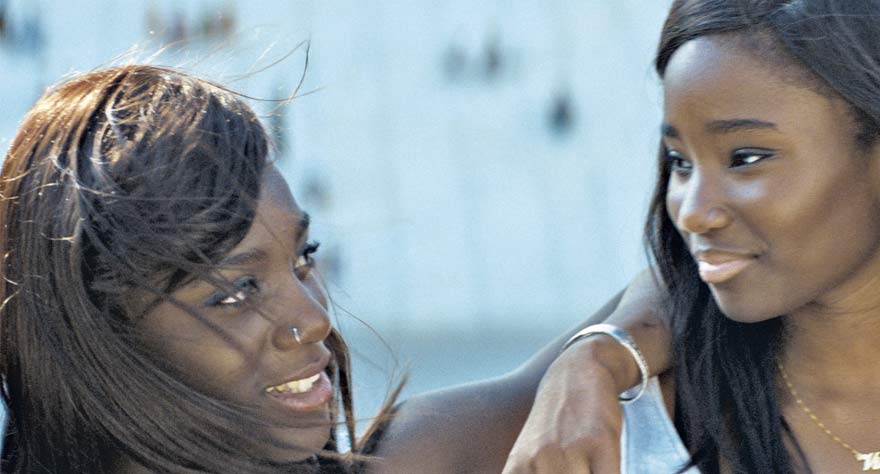 With a catchy dance song blaring on the soundtrack, Girlhood opens on a high school football game before providing two subversive reveals: it's an all-girls football game, and both teams celebrate together afterward, focusing on the fun of playing rather than categorizing winners and losers. It's one of many sly, evocative and welcome twists to the coming-of-age tale about Marieme (Karidja Toure, giving one of the most underappreciated performances of the year), a teenager who doesn't transition into adulthood so much as get thrust into it by circumstances beyond her control. Sciamma tackles themes of race, gender, identity, friendship, family and more with a kind of naturalism that's rarely seen; these themes are simply there, embedded in the day-to-day existence and addressed accordingly. Sciamma's understanding of this is what helps make Girlhood such a powerful, moving and relatable film, even when its ideas are filtered through the specificity of Marieme's story. Unlike that other coming-of-age tale, which portrayed growing up as a pacified journey through the status quo (a comparison I hate to bring up, given it's mostly a coincidence of timing and titling), Girlhood shines a light on a perspective seldom seen, a life where becoming an adult is a constant struggle for the freedom from circumstance. If we had more films like Girlhood getting made, cinema would be in a much better place. [C.J.]
James White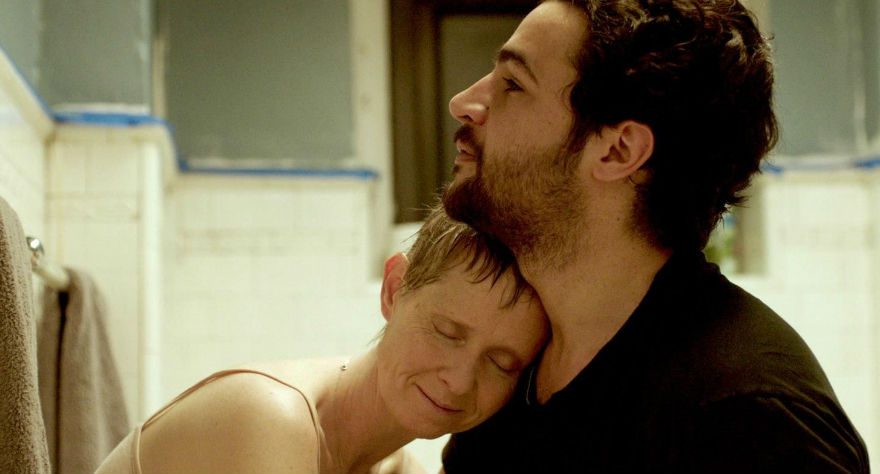 James White, filmmaker Josh Mond's directorial debut, is most likely a film that will garner acclaim solely for Christopher Abbott and Cynthia Nixon's powerhouse performances. That's a shame because the film itself is so much more than the sum of its parts, and one of the rawest, most genuine explorations of grief and parental loss in quite some time. James White follows its titular character—a young man in his twenties attempting to deal with the loss of a father he never really knew—while learning to cope with the fact that his mother, Gail, is likely to pass soon too. Mond, for an emerging artist, has a surprisingly vast knowledge of how to direct his actors, so that viewers feel like they're watching people live their actual lives rather than performances on a set. Cinematographer Mátyás Erdély (Son of Saul) deserves special mention as his extreme close-ups and extended behind-the-shoulder tracking shots increase the intimacy of the relationship, not just between James and his mother, but between the film's characters and their audience as well. [Eli]
Macbeth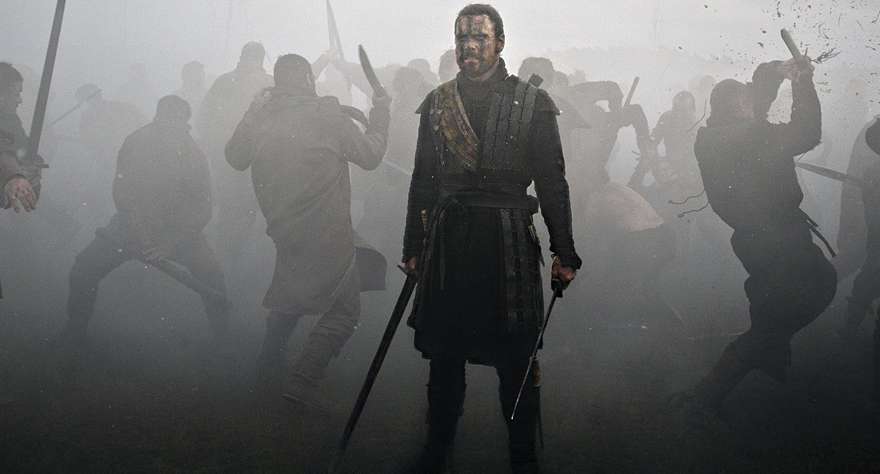 There are many ways that one can bring Shakespeare to the big screen. You could play it safe and strictly adhere to the original text. Alternately, you could change everything, placing a modern day filter over the plot to make Shakespeare's already universal themes somehow more relevant. With this most recent adaptation of Macbeth, director Justin Kurzel doesn't quite fall into either camp. He keeps the words and 11th-century setting, but rips it out of its dry "high school English" associations, creating a highly visceral experience that is overwhelming in the best way possible. A deathly pallor hangs over the thing—provided in part by a dread-filled score—and the atmosphere is intensified by a perfectly integrated hint of the supernatural. In addition to the breathtaking visuals, a great depth of feeling is brought to the table by the actors. Michael Fassbender does career-best work with his portrayal of the mad Thane of Cawdor, and as Lady Macbeth, Marion Cotillard is brilliantly icy, but also increasingly disturbed by the monster she's helped create. While it doesn't top Kurosawa's adaptation of the Bard in Throne of Blood, Kurzel's Macbeth is a formidable achievement and one hell of an experience. [Byron]
Me and Earl and the Dying Girl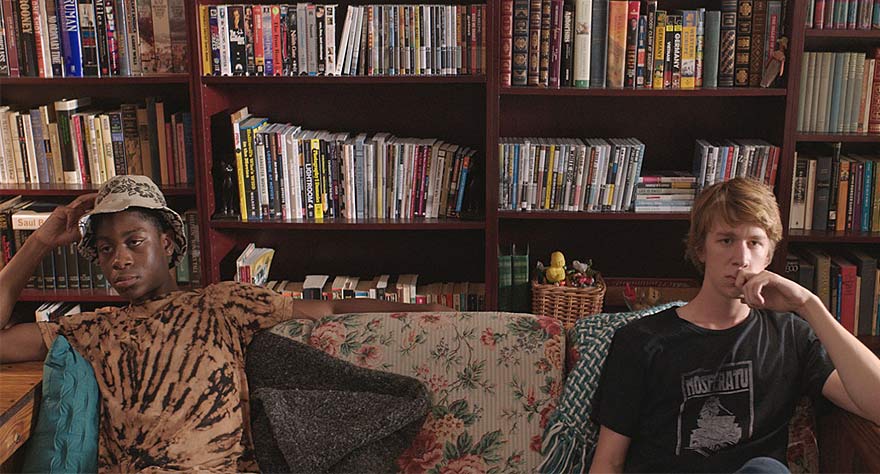 I'm not sure what happened to the thunderous momentum Me and Earl and the Dying Girl had following its record-breaking distribution deal and glowing reviews from its Sundance premiere, but it's unfortunate to see its praise evaporate. Loaded with self-aware wit from screenwriter Jesse Andrews (adapting the script from his own novel), director Alfonso Gomez-Rejon crafts one of the most charming and emotional films of the year. The film skirts most teenage drama conventions by putting everything on the table up front (the title says it all, really). With outstanding performances and creative camerawork, Gomez-Rejon offers a fresh take on a familiar story. It's no secret how the film ends, yet Me and Earl and the Dying Girl remains a tear-jerker and one of the best films that 2015 had to offer. [Dustin]
Mustang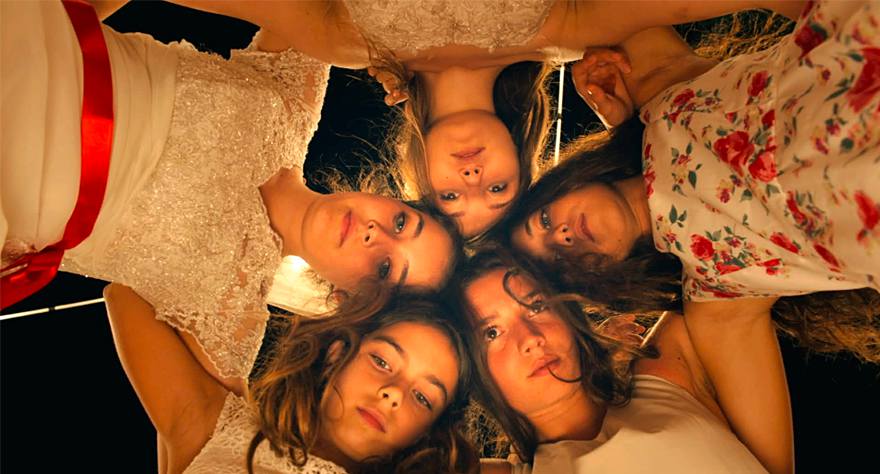 With every new year, I see more women onscreen. More women leading films, and more female casts proving they can carry films. As half of the population, it's still so disappointing to me how little I see my gender represented onscreen. 2015 worked hard to continue tipping the scales. Many women led us through fantastic stories, expanding the scope and variety of female-centric films. A few of those films made our Best Of list, and our honorable mentions list isn't nearly long enough (our apologies to The Diary of a Teenage Girl, Grandma, Trainwreck, and many others) but there's no other film out this year that I am enforcing on all that I meet: first time writer/director Deniz Gamze Ergüven's Mustang. The story of five rural Turkish girls' summer break and the huge transitions enforced on them because of cultural tradition and old-fashioned female subjugation. A film as wild as its name implies in its tenacity, hilarity, and thrills, Mustang manages to cast an unblinking eye on the very real way women are still being feared because of their implied sexuality and for the unfortunate sin of being born female. Ergüven shows us modern, free-spirited young women, who think and behave much the same as any teenagers in the US but endure treatment that simultaneously feels alien and yet familiar. A tale of heroes, not victims, Mustang is entertaining, heart-pounding and utterly enlightening.  [Ananda]
Queen of Earth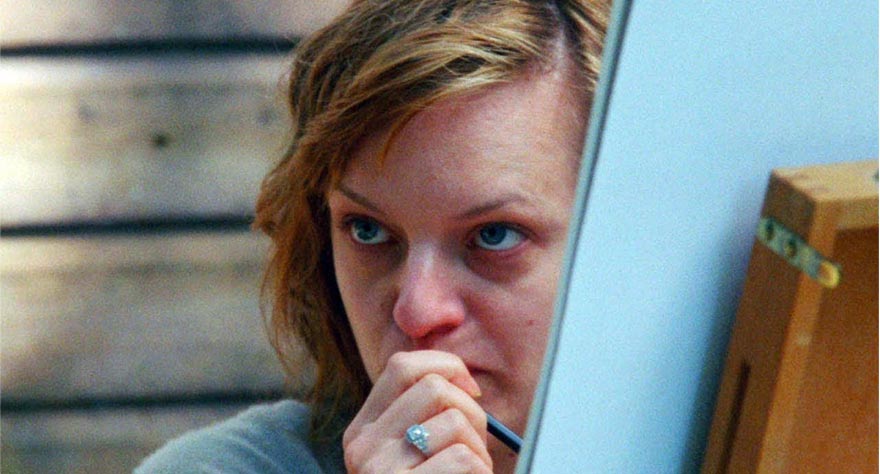 Alex Ross Perry received indie acclaim last year for his sophomore release Listen Up Philip, an acerbic comedy praised for its intelligent script. His follow-up, Queen of Earth, is a dramatically different film, even as its characters continue to be wholly unlikable. Here, though, the pleasures come not from Perry's expert wordsmithing but heightened emotions, kinetic editing and the performance of its star Elisabeth Moss. The film takes place primarily at a vacation home used as a summer getaway by two longtime friends, Catherine (Moss) and Virginia (Katharine Waterson). After Catherine finds out about her boyfriend's infidelity, her growing depression only deepens while spending time with Virginia, a fading friendship that largely continues because of their summertime tradition. Mix in Virginia's smug boyfriend (Patrick Fugit) as a perfect foil and Catherine's psyche completely cracks. The film's unusual structure gives the bleak tone different levels, but Catherine's descent goes completely dark by film's end. Queen of Earth is more of an impressionistic look at depression than a clinical one and the results are incredibly artful and soul-punching. [Aaron]
The Revenant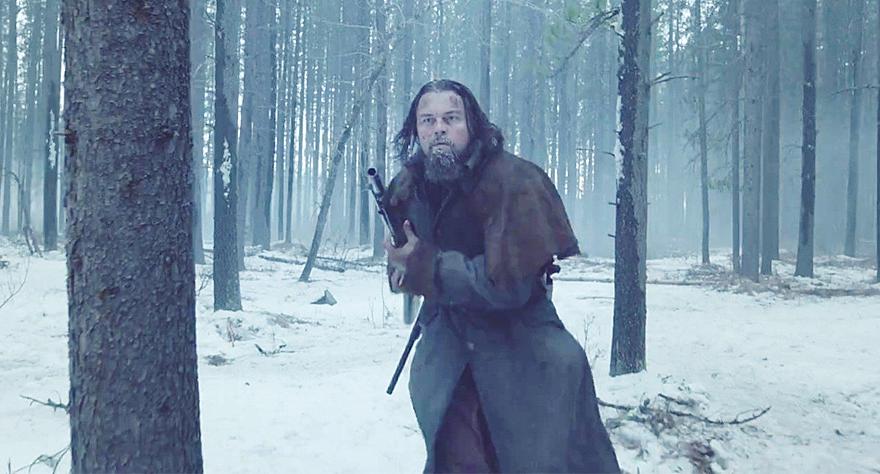 Leonardo DiCaprio and Emmanuel Lubezki do career best work in The Revenant, if that's not enough to get you insanely excited for this film then nothing will. Lubezki (who probably will and should win a third straight Oscar for his work on this film) is a big reason for the effectiveness, beautifully capturing and making you feel the harsh conditions and environments that are present. This even tops Lubezki's stunning work from The Tree of Life. DiCaprio deserves an equal amount of praise, for an actor who just did great work in The Wolf of Wall Street using his natural charm and the public's perception of his own crazy lifestyle to drive the performance. It's amazing to watch him strip himself of everything that naturally works for him. This is DiCaprio at his most restrained and physical and he knocks it out of the park. Combine these two with a strong supporting cast featuring Tom Hardy and Domhnall Gleeson, and the solid direction of Alejandro Inarritu, and we have one of the better films to come out of this awards season. [Ryan]
Seymour: An Introduction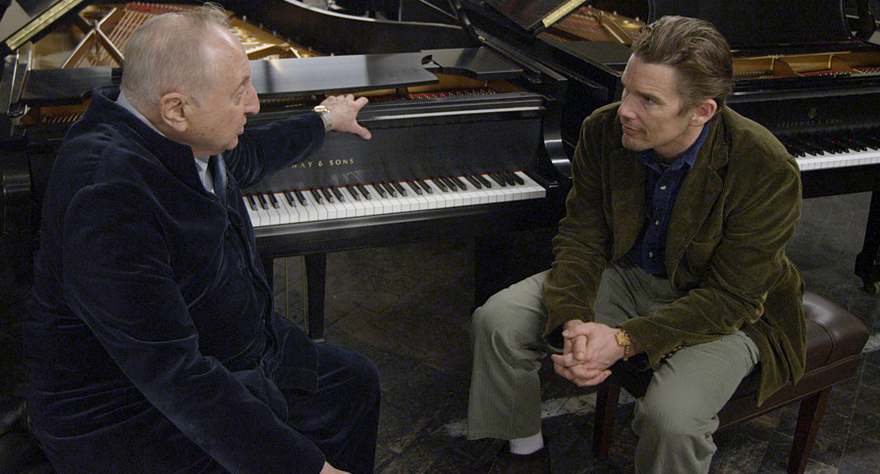 There have been a lot of under-the-radar movies in 2015 I've kept in my back pocket, ready to pull out at parties when people ask me what they should be watching in the theater or on their sofa. Without exception, the one I reach for first is Seymour: An Introduction, the ravishing documentary by Ethan Hawke about retired concert pianist Seymour Bernstein. It's not just the best documentary of the year; it's one of the best movies of the year, period. There's almost nothing I treasure more than being able to spend time chatting with a master of their craft, and this is the filmic version of such an experience, allowing us to sit at the feet of an artist who ceaselessly gives back to the art form he loves. There's a tinge of melancholy to the filmmaking that sends chills down your spine when you least expect it, and you can tell Hawke approached the project with utmost appreciation, respect and humility. Once you hear Bernstein's fingers touch his vintage piano for the first time, filling the room with a glorious sound like you've never heard, you understand why. [Bernard]
Spring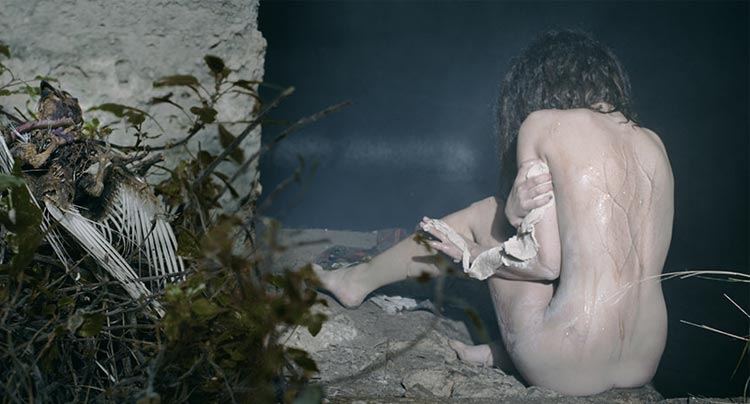 Good genre-benders are somewhat hard to come by because they generally lean too far on one side of the spectrum, resulting in elements on the other side falling flat. Aaron Moorhead and Justin Benson's romantic horror movie Spring is the exception—equal parts eerie and adorable, due in part to phenomenal performances from leads Lou Taylor Pucci and Nadia Hilker. Despite their abundance of shortcomings, the characters are relatable and likable, and their cursed love is emotive in all the right ways. Pucci and Hilker share a wonderful chemistry, but Moorhead and Benson make it clear that a happy ending is unlikely for the duo. As a result, the moments when things actually go as planned are joyous in a realistic, believable way. The frightening moments and phenomenal special effects are a horror fan's dream, but the sequences are bittersweet as they mean certain danger for the protagonists. Spring is one of the most original films to come along in years, an absolute must-see piece of genre filmmaking that doesn't play by the rules. [Blair]
Tangerine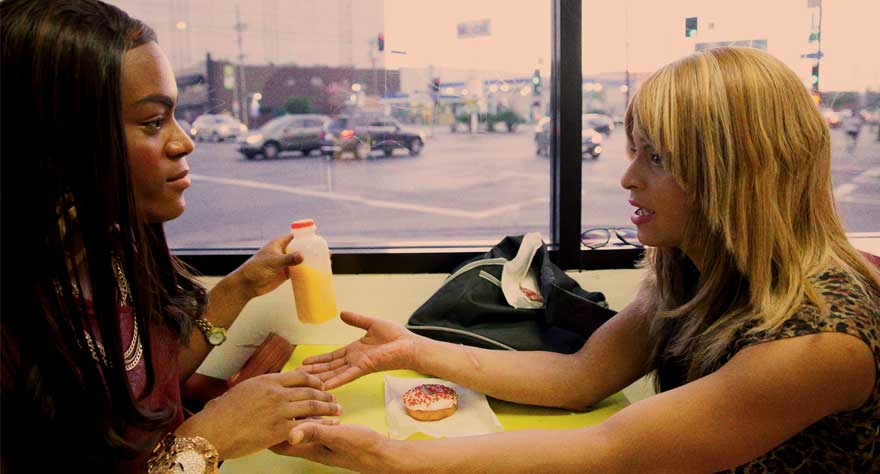 From the moment that Sin-Dee (Kitana Kiki Rodriguez) and Alexandra (Mya Taylor) spill out of a Donut Time and onto the streets of downtown Los Angeles, Tangerine becomes an entrancing, chaotic journey about two transgender prostitutes, the pimp boyfriend who cheated on one of them, and an Armenian cab driver with a taboo indulgence. Sean Baker's fifth feature film is bathed in orange sunlight and joyfully lurid, but the strongest element of this ultra low budget feature is its resounding empathy for all involved. Both Rodriguez and Taylor—actual transgender women—imbue their characters with raw, acutely self-aware performances that have depth and humor to them.
Baker's intimate perspective turns a funny, trashy exploitation film into a more profound and heartfelt character study. These are characters that are exceedingly charming despite their behavior, and relatable in unexpected ways. The fact that Baker achieved all this with a movie shot on the iPhone might be the most impressive aspect to Tangerine. The movie is easily one of 2015's most pleasant surprises. [Zach]