Beast Patrol: Live at Mercury Lounge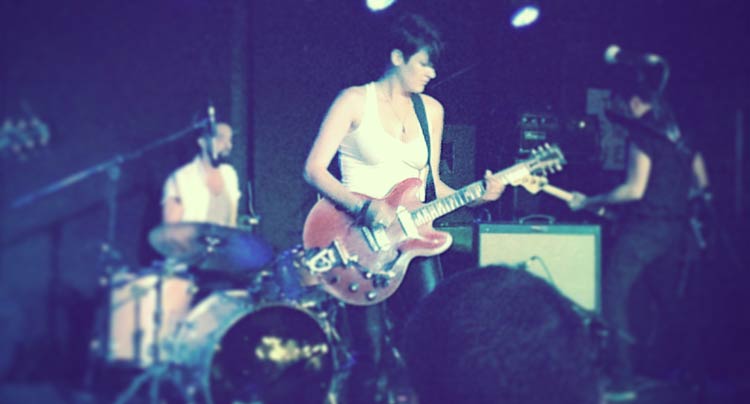 To get an idea of what four-piece NYC band Beast Patrol sounds like, it helps to check out their list of "Artists We Also Like" on their official Facebook page. Older names on this list include the low-pitched demonics of Black Sabbath and the Eno art rock of Roxy Music, but newer names like blues-psych southerners The Black Angels and psychedelic overjoy masterminds Tame Impala also appear. Yeah, Beast Patrol is as classically oriented as they are watery and dreamy, as their influences hint.
Alternatively, seeing them live brilliantly defines their sound without all this effort and thinking. On a Wednesday night, a small crowd filtered into Manhattan's Mercury Lounge to enjoy Beast Patrol's album release show, honoring the arrival of their Unarm Yourself EP. The album title is telling: let down your guard entirely, and Beast Patrol's music will offer only the best of times.
Beast Patrol's recorded sound is grand, but it doesn't really indicate just how intense they are live. Their brand of shoegaze-gone-dream-gone-psych takes on a bluesy and punchy tone in the flesh. Frontwoman Vanessa Bley leads a small crew of three men who have nearly the exact same beard, her onstage gyrations only matched by co-guitarist Robert Granata. The phasers dousing Bley's guitar lines engage and affect all attentive ears, and her band's talent reinforces her tight grip.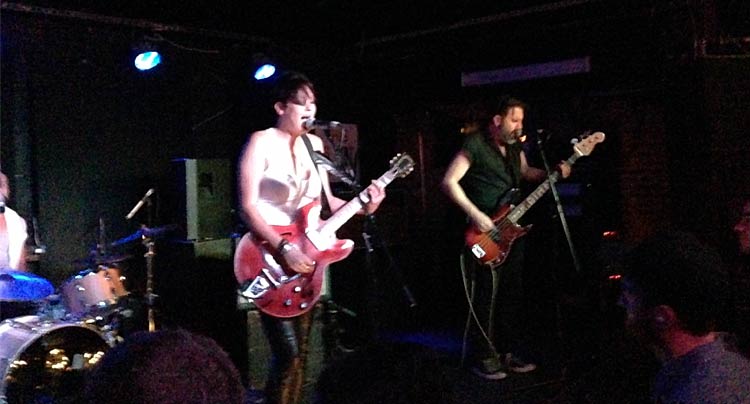 After witnessing this band put on a show, it's impossible to deny the influence of straight-up blues on their recordings. The version of "Distant Grandeur" committed to record is ethereal and sparkling; live, Bley and Granata's blues-driven guitars become life-sized in a way that can't be heard on the recording, stopping listeners right in their tracks. More obviously heady tracks like "Run Towards Fear" certainly benefit from this trait when played live: although it's almost folk-punk on the EP, it really sounded like a lost Kinks track live.
Success wouldn't come so easily to this band if not for Bley and co's dynamic interactions. On stage, Bley doesn't dictate her cohorts' motions and sounds; rather, she coordinates with them wisely, resulting in a natural and buoyant environment. Audience members grooved constantly not only because the band sounds so good, but because they didn't simply stay still. In particular, Bley and Granata probably stepped foot on at least half of the stage while they were up there. Appearing mobile on stage can be vital to engaging an audience, and Beast Patrol are masters of this notion.
Really, though, at the end of the day, what counts the most is the sound. Beast Patrol needn't worry here: their guitar tones and innate instrumental talent ensure their success. The crowd most certainly vibed with the Patrol's vibrant guitar tones, foot-shuffling bass, and trenchant drumming. Bluesy and phaser-heavy sounds invaded the room, and no one present could turn away.
It's too bad that Beast Patrol have no tour plans at the moment, because they put on a thrilling live show. For now, throw on Unarm Yourself, lean back, close your eyes, and envision the band playing these songs right in front of you. It shouldn't be too difficult a task: music this confident translates incredibly on record, and even more excitingly live.