Anniversary Love: 8 Films That Turn 50 in 2015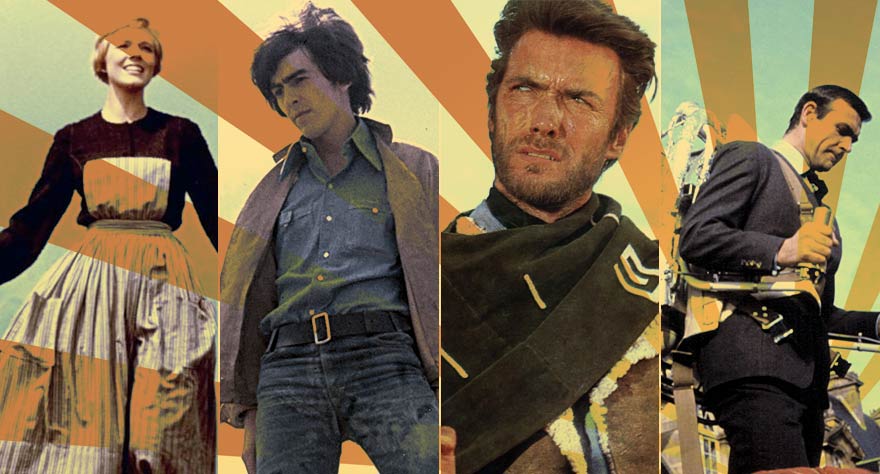 We at Way Too Indie aren't the only ones to be celebrating a milestone anniversary in 2015. This year is perfect for a retrospective of influential films that are coming upon their 25, 50, and 75 year anniversaries. We'll showcase all these time-tested films this week starting with the 50th anniversary films. Mostly because today The Sound of Music turns 50 and we can hardly wait to give it some much deserved love.
1965 Highlights
A little context around what was happening 50 years ago. This was the year the U.S. combat troops would arrive in Vietnam, numbering 190,000 American soldiers by year's end. Reverend Dr. Martin Luther King Jr. would be arrested along with 2,600 other protestors in Selma on February 1st and Malcolm X would be shot and killed at Harlem rally on February 21st. That year the world would lose Winston Churchill, Nat King Cole, T.S. Eliot, and Adlai Stevenson. The LA Dodgers would defeat Minnesota 4-3 in the World Series and Boston would defeat the LA Lakers in the NBA Championship. This is also the year that the (not so notorious then) Bill Cosby would be the first African-American to headline a TV show in I Spy. Throughout everything, the shows went on and the following films would be released in 1965.
The Sound of Music
Release Date: March 2, 1965
Starring: Julie Andrews, Christopher Plummer
Directed By: Robert Wise
Tagline: …the more you see it, the more it becomes one of your favorite things.
Based on the real life book the Story of the Von Trapp Singers by Maria Von Trapp, the movie contained songs by Richard Rodgers and Oscar Hammerstein II. It won five Academy Awards that year including Best Picture and Best Director and it's soundtrack was nominated for a Grammy. The United States Library of Congress selected The Sound of Music to be preserved in the National Film Registry in 2001 for it's cultural and historical significance. Julie Andrews learned to play the guitar just for this movie. If we were to adjust for inflation this would be the third highest grossing film and highest grossing musical of all time, and after it went to video it remained on the charts for five years.
Beach Blanket Bingo
Release Date: April 14, 1965
Starring: Frankie Avalon, Annette Funicello, Deborah Walley
Directed By: William Asher
Tagline: It's the wettest, wildest game in town!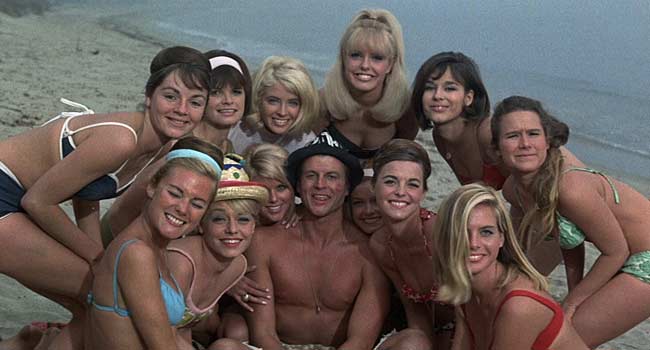 The fifth of the series of Beach Party movies, this one starred the hit movie couple, Frankie Avalon and Annette Funicello. It was playing on a drive-in movie screen in the 1983 movie, The Outsiders, which was set in the 1960's. It was also featured for a few brief moments, though dubbed in Vietnamese, in Good Morning Vietnam.
What else was happening in the world the day this movie was released in theaters? Perry E. Smith and Robert E. Hickok, the American murderers that were written about in In Cold Blood, were hanged.
For A Few Dollars More
Release Date: May 10, 1965
Starring: Clint Eastwood, Lee Van Cleef, Gian Maria Volonte
Directed By: Sergio Leone
Tagline: Clint Eastwood is back, and he's burning at both ends – if you can take it!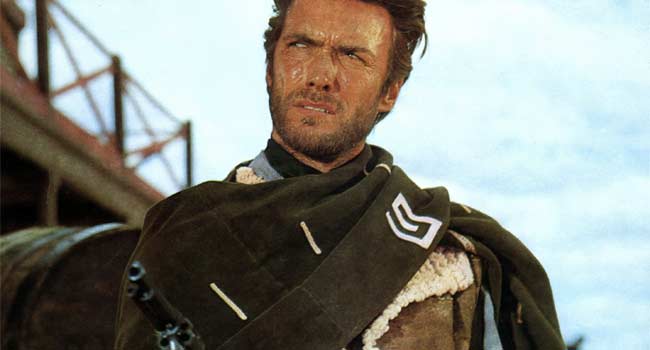 The second part of the Italian spaghetti western Dollars trilogy, it follows A Fistful of Dollars and precedes The Good, The Bad, and The Ugly and Ennio Morricone returned to compose the now famous soundtrack for this film as well. Sergio Leone hadn't planned to direct a sequel to A Fistful of Dollars, but the production company withheld his earnings from that movie unless he did. This was Lee Van Cleef's first major role in a movie.
Shenandoah
Release Date: June 3, 1965
Starring: James Stewart, Doug McClure, Glenn Corbett
Directed By: Andrew V. McLaglen
Tagline: SHAKES THE SCREEN LIKE CANNON THUNDER!!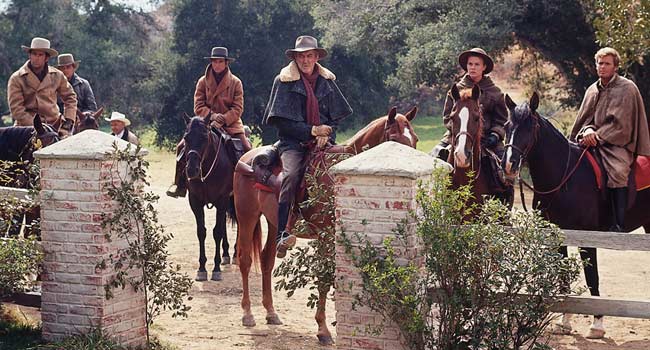 Nominated for an Oscar that year for Best Sound, it broke box office records in Virginia where the story takes place. This film is set during the American Civil War and follows the Anderson family, most notably the patriarch played by James Stewart, in their attempts to stick to themselves and avoid all of the violence. This would resonate with audiences more and more in the years following as feelings towards the Vietnam War shifted. It was turned into a Broadway musical in 1975 for which John Cullum won his first Tony Award for Best Actor. A portion of the film's music played before the Frontierland sequence in Disneyland's 50th fireworks show, "Remember, Dreams Come True".
Help!
Release Date: August 25, 1965
Starring: John Lennon, Paul McCartney, George Harrison, Ringo Starr
Directed By: Richard Lester
Tagline: The colorful adventures of the Beatles are more colorful than ever…in color!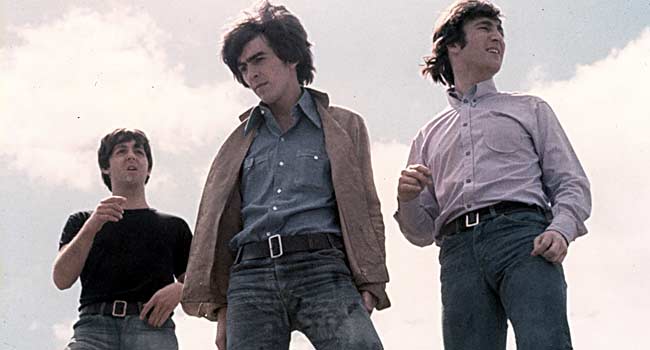 This was the second feature film with The Beatles and sets them comically up against an evil cult. The Beatles said at the time that it was inspired by The Marx Brothers' Duck Soup and was satirizing the James Bond series. The soundtrack was released as an album of the same name. Given a much larger budget than the successful A Hard Day's Night, it was given a fuller soundtrack and had multiple exotic locations in which to film. Several of the Beatles have maintained that much of this movie was filmed under the influence of marijuana, though if anyone is surprised at that, we'd in turn be surprised. It was nominated for two BAFTA awards and one Grammy for Original Score.
That Darn Cat!
Release Date: December 2, 1965
Starring: Hayley Mills, Dean Jones, Dorothy Provine, Roddy McDowall
Directed By: Robert Stevenson
Tagline: They'll crack this case by a whisker!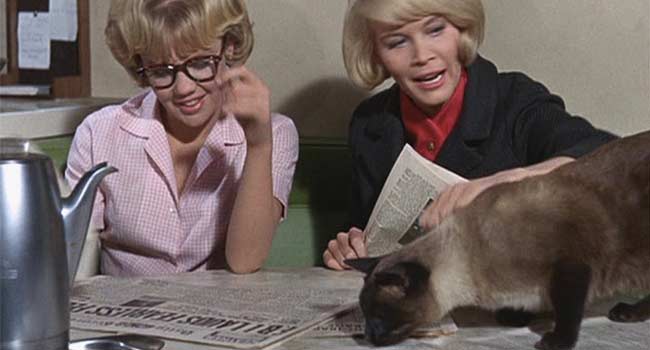 Following the misadventures of the wily DC (short for Darn Cat) and his two adorable sister-owners as they help to rescue a kidnapped woman, this was the last of six films that Hayley Mills would make with Walt Disney Productions but it was the first for Dean Jones who plays deathly allergic FBI agent, Zeke Kelso. Based on the book Undercover Cat by Gordon and Mildred Gordon, the title song was written by The Sherman Brothers and sung by Bobby Darin. A remake was made in 1997 starring Christina Ricci.
Thunderball
Release Date: December 22, 1965
Starring: Sean Connery, Claudine Auger, Adolfo Celi
Directed By: Terence Young
Tagline: Look here! For the Biggest Bond of All!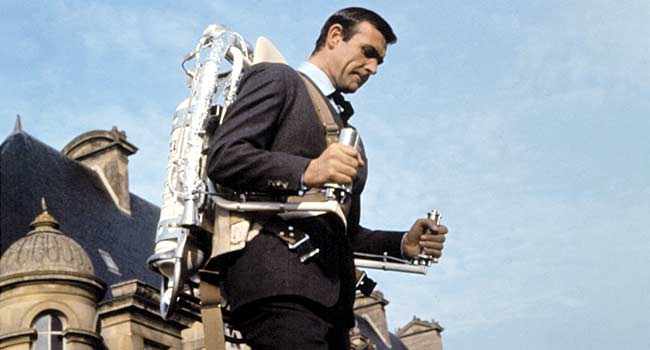 The fourth Bond film, Thunderball won an Oscar for Best Visual and Special Effects. Frustrated with the press, at the time of filming Sean Connery avoided all journalists and photographers and gave only one interview—to Playboy. Adjusting for inflation, it was the highest grossing film of the series. One of the scenes has James Bond swimming with sharks. Though there was a plastic partition in the pool to separate them, one got loose and Sean Connery was seconds away from being attacked before he jumped out to safety. On the day this was released in theaters, Great Britain set its national maximum speed limit at 70 miles per hour. Coincidence?
Doctor Zhivago
Release Date: December 31, 1965
Starring: Omar Sharif, Julie Christie, Geraldine Chaplin
Directed By: David Lean
Tagline: A love caught in the fire of revolution!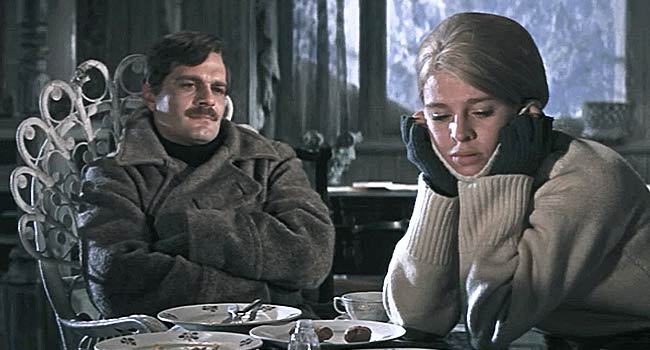 Loosely based on Boris Pasternak's novel, it won Five Oscars that year: Best Writing, Best Cinematography, Best Art Direction, Best Costume Design, and Best Music Score. Set in Russia before the Russian Civil War, it was banned by the Soviet Union at the time and thus couldn't film on location. Instead it was filmed in Spain, mostly. Though at its release it wasn't received well by critics who mainly complained about its excessive length (being over three hours) over the years it's adulation has grown to be considered one of the best films of all time. By the way, on this exact date the American author, Nicholas Sparks, was born. He's got romance in his stars.