2013 Oscar Nominated Shorts Spotlight: Animation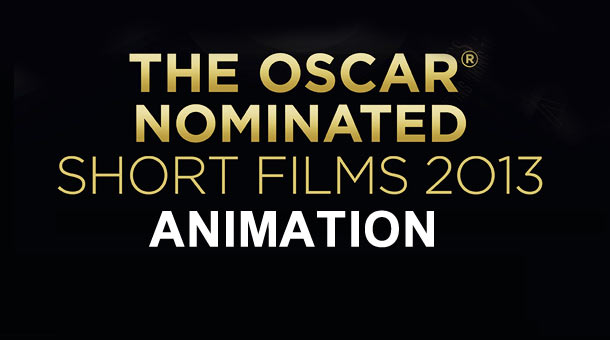 Oscar Nominated Animation Shorts Reviews
Adam and Dog
Adam and Dog tells the story of the blossoming relationship between a dog and a Neanderthal that hits a speed bump when the Neanderthal gets a girlfriend. This was probably the most ambitious of the shorts and while beautifully designed, the story fell flat and at 16 minutes long, felt too slow at times.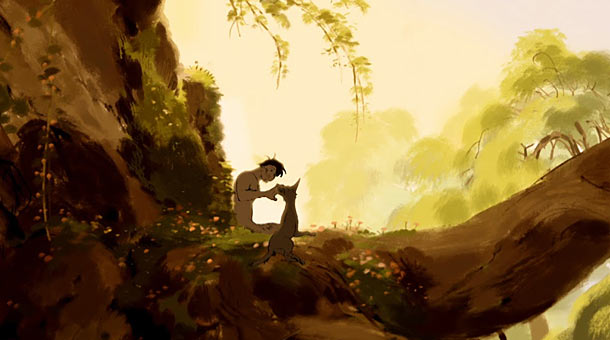 Adam and Dog
Fresh Guacamole
Fresh Guacamole offers intriguing insight into the lost innocence of a generation disillusioned with a callous society the defines success with capitalistic ideals…just kidding. This two minute short involved a man making guacamole using ingredients that morphed into quirky toys and objects. It was fun and thoroughly entertaining and the animation was incredibly life-like.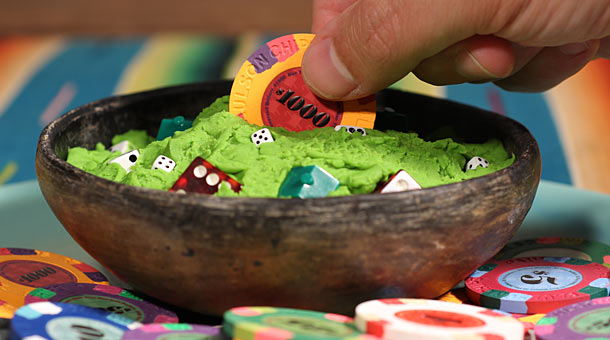 Fresh Guacamole
Head Over Heels
Head Over Heels is about an aging the couple that live in a strange house. The relationship has fallen apart so drastically that the husband now lives on the ceiling, while the wife remains on the floor, and they barely interact. Short story short, it is about the rediscovery of their love, back when they were "head over heels" for each other. I felt this was the best concept of all the animated shorts, and it was very funny as the old couples routines were very cute (think Up but add a woman). This was my second favorite of the shorts, and if Paperman hadn't been so good, this would have been my pick for the Oscar.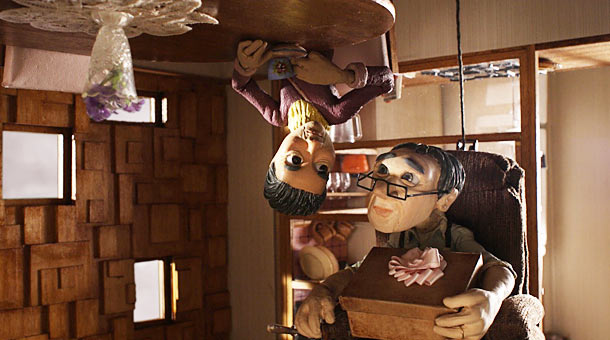 Head Over Heels
The Longest Daycare
The Longest Daycare shows Maggie Simpson being dropped off at an Objectivist daycare, and then spending the rest of her day trying to save her new pet caterpillar. The Simpsons, as usual, seamlessly blend intelligent jokes with simple cartoon comedy and create a fast paced, entertaining, but largely forgettable short film.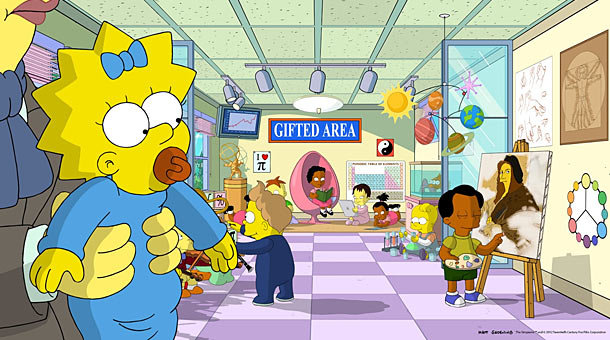 The Longest Daycare
Paperman
Paperman tells the tale of a chance encounter at a train station that leaves a man desperately trying to reconnect with the women who caught his eye. When his attempts flounder, fate itself decides to ensure they meet again. It's truly amazing how Disney can create instantly charming characters, the guy and girl seem relatable and you truly root for them to meet throughout the film. This animated short executes on all levels, it was funny, endearing, and whimsical.

Paperman
What will win
Paperman is the clear front-runner this year and for good reason. The other nominates such as Head Over Heels had more depth and stronger concepts, but Paperman plays it mostly safe with excellent execution.
What should win
Paperman