14 Worst Films to Watch on Valentine's Day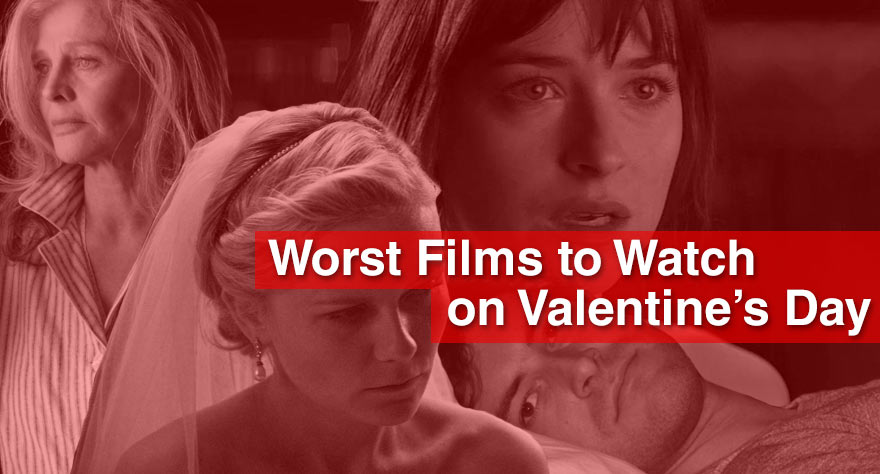 Valentine's Day is coming up, and whether you're miserable about being single or anxious about not pissing off your significant other with a bad display of affection, there are few better ways to spend the day than watching a film. And rather than go down the romantic route with our staff feature for the month, we decided to take a more cynical approach to Valentine's Day. We asked our writers a simple question: "What's the worst possible movie you could watch on Valentine's Day?"
Below are our 14 picks, which range from legitimately bad attempts at romance to films so tragic and heartbreaking that watching them on a day dedicated to love makes it all the more painful. Let us know what you think of our selections, and be sure to tell us what you think people should steer clear of come the 14th.
14 Worst Films to Watch on Valentine's Day
6 Years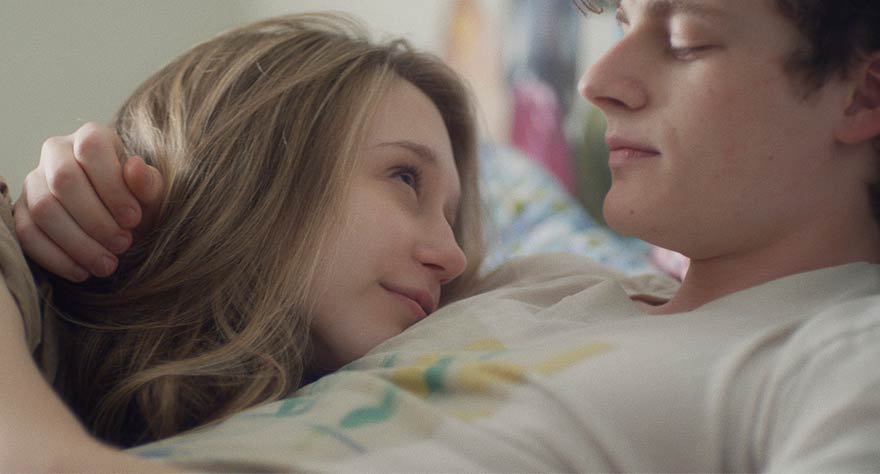 Hannah Fidell's 6 Years takes a much more realistic approach to the typical young love story. Set six years after a young couple started dating, the film chronicles Mel (Taissa Farmiga) and Dan's (Ben Rosenfield) first significant rough patch when post-college opportunities begin to drag them in opposite directions. Naturalistic performances from Farmiga and Rosenfield make the characters of Mel and Dan come to life, and their trials and tribulations are even more tragically relatable as a result. As Mel and Dan take into account what they truly want out of life, it's virtually impossible not to see the parallels in your own life. Even if your relationship is on the up and up, the film cuts excruciatingly deep; it's the kind of film that will cause you to question your own relationship. Similarly, if you're still playing the field, there are enough cute moments in 6 Years to remind you of just how single you are—and that your chance of finding "the one" is getting slimmer with every passing day. It's a wonderful film, thick with emotion, but there are few surefire ways to ruin a Valentine's Day than by giving this movie a spin. [Blair]
50 First Dates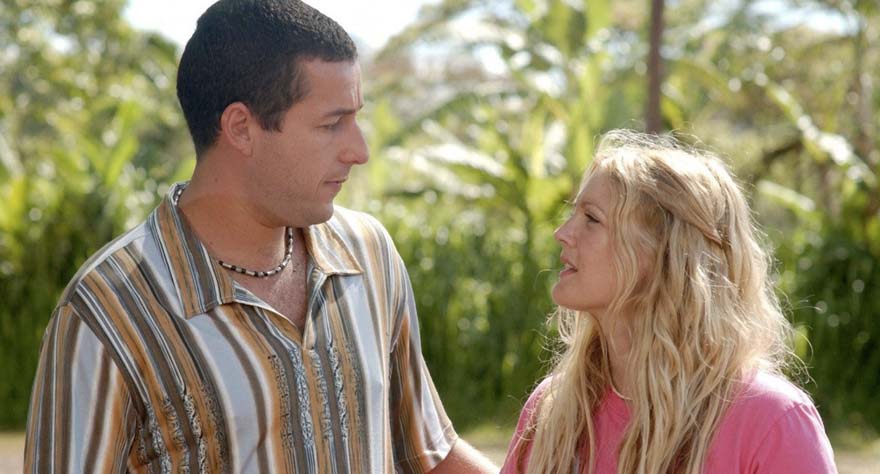 This isn't an obvious one to stay away from, what with it being a bonafide romantic comedy, so consider this a public service announcement to steer clear. The cute premise may make you think this is an acceptable option for Valentine's Day: a womanizing veterinarian, Henry (played by Adam Sandler), meets Lucy (Drew Barrymore) in a diner. She agrees to see him again the next day in the same spot but come tomorrow she has no recollection of ever having met him. Turns out this cutie has short-term amnesia and her horrible family has been pretending it's the same day for a year, making her none the wiser to her mental condition. Henry decides to date her anyway—weird—and eventually, her family loops her in on her mental condition. The film ends with Lucy waking up one morning to watch a video explaining that she and Henry are married and have a daughter. Where to begin? First, there's the uncertain continuous consent in a relationship where one person has to simply accept the word of the other because they're incapable of truly understanding what they have agreed to on a daily basis. Then, there's the uber creepy prospect of a man who would be attracted to a woman who could never form a sincere bond with him or have shared memories. Talk about getting to play the ultimate puppeteer. In fact, almost this exact premise has been used in the psychological thriller Before I Go to Sleep with Nicole Kidman, who plays a woman with short-term memory loss who thinks her husband may be lying to her about their past. Putting aside that, as far as romantic comedies go, this one isn't even entertaining, please have more respect for love and the sanctity of relationships this Valentine's Day to even consider watching this truly disturbing film. [Ananda]
Away From Her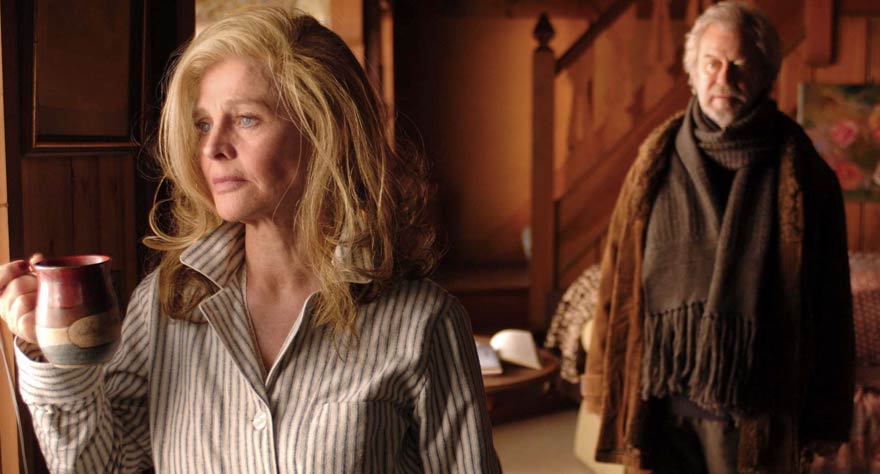 Sarah Polley has only directed three films to date, but she's quickly established herself as a filmmaker interested in exploring how strong relationships can crack, crumble and transform into something entirely new, whether it's a young married couple (Take This Waltz) or Polley herself (Stories We Tell). And while any one of Polley's three films could easily fit on this list, it's her directorial debut Away From Her that leaves the biggest emotional impact. Adapted from a short story by Alice Munro, the film follows a couple when the wife (Julie Christie) begins suffering from Alzheimer's, leaving her husband (Gordon Pinsent) and checking herself into a nursing home so he won't have to see her deteriorate. It's a devastating set-up made even more heart-wrenching by what follows: Christie's character, unable to remember her husband anymore, falls in love with another man, and her true love has no option but to go along with it. The fact that Pinsent and Christie's relationship is so romantic is what gives the film a tragic edge over other stories portraying a dissolving marriage; the only foes here are time and genetics, and Polley's graceful yet unflinching look at how they ravage one couple's love means romantics should avoid this film come Valentine's Day. [C.J.]
Blue Valentine
For every instance of poetic, genuine romance in Blue Valentine, there's a moment of crushing heartbreak. What initially starts as a boy-meets-girl love story quickly devolves into a dual-timeline that juxtaposes the highs and lows of Dean Pereira's (Ryan Gosling) and Cynthia "Cindy" Heller's (Michelle Williams) marriage.
What makes Blue Valentine particularly unnerving for couples is the sincerity in its depictions of the lovely highs in a relationship. It isn't a story about people who don't have the ability to fall in love. In fact, it's a statement of vulnerability, and the film depicts the two leads as romantics whose relationship falls apart despite them doing everything they can to save it. It's a film to put away on Valentine's Day due to its brutally honest depiction of falling in and out of love. Blue Valentine is an exercise on the fragility of love best reserved for a night alone rather than a date night. [Tanner]
Fifty Shades of Grey
Some holidays (St. Patrick's Day, New Year's Eve) give people the excuse to go a little crazy at the bar, while Valentine's Day give people the excuse to go a little crazy in the bedroom. With some help from Cupid, February 14th becomes a day when otherwise conservative denizens of rural America remind each other you can't spell Boardroom Dads and Soccer Moms without BD & SM. So what better mainstream film to kick off a night of chips, dips, chains, and whips than Sam Taylor-Johnson's Fifty Shades of Grey, adapted from the E.L. James mommy-porn novel of the same name, right? Wrong. More than anything else—more than cards, chocolates, feathers, or fuzzy handcuffs—Valentine's Day relies on the chemistry between its lovers, and Fifty Shades of Grey is so devoid of chemistry between its leads, it might do more marital harm than good. All of the secret room shenanigans aside, Dakota Johnson (as Anastasia Steele) and Jamie Dornan (as Christian Grey) have the chemistry of two people on a bad blind date, albeit one that lasts for weeks. Despite the film's kinky trappings, there isn't a moment when the couple displays any sense of anything more than sharing scenes and reciting lines for 125 wasted minutes that could be better spent on the most romantic night of the year. That which was meant to spark a fire instead drenches any sense of boudoir bawdiness in the cinematic equivalent of a cold shower. [Michael]
Force Majeure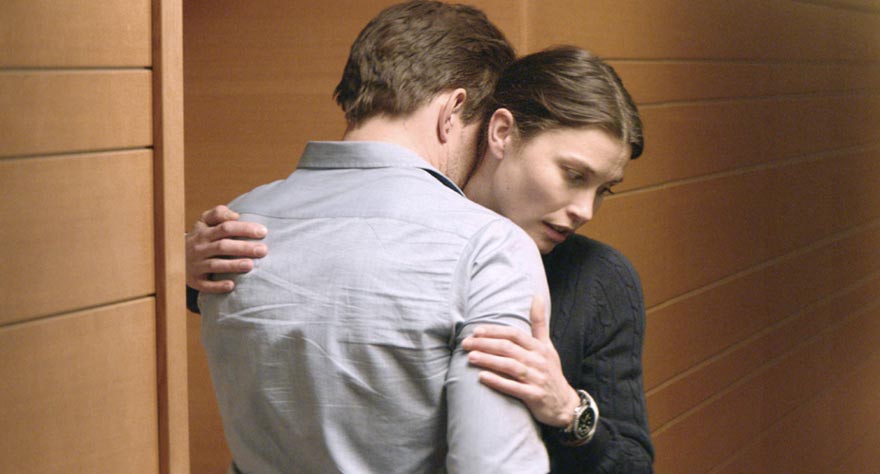 Most men like to think that in a life threatening situation, they'll be cool-headed and strong enough to deal with it. The truth is, instinct's a funny thing, and you simply don't know how you'll behave in a crisis until it actually happens—most people will run away from an explosion, while others are compelled to run towards it. In Ruben Östlund's provocative Force Majeure, Tomas (Johannes Bah Kuhnke) flees when a controlled avalanche appears to be heading towards the hotel ski resort, leaving his wife and kids behind to fend for themselves. But the avalanche stops short of the hotel, and no-one is harmed. Tomas's instinctive reaction has irreparable consequences on how he is perceived by his wife and children, and the rest of the movie forensically examines the fallout from his moment of cowardice.
Force Majeure is a tough takedown of masculinity. Glacial, discomforting, and insinuating, the film provokes uncomfortable questions of familial commitment and trite gender roles. Unless your relationship is on solid ground, avoid this film on Valentine's Day. Or be sure to avoid champagne on ice, because you might end up with the bottle cracked over your head as a pre-emptive strike against future indiscretions. [Lee]
Like Crazy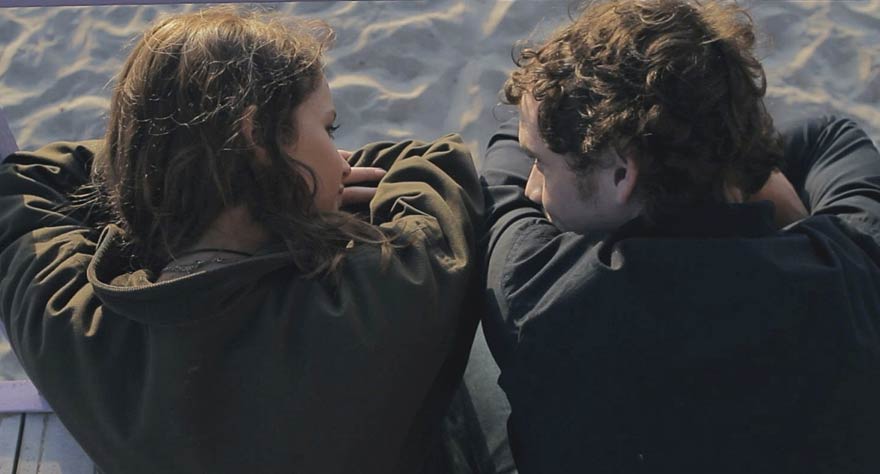 The poster for this film does it a tremendous injustice, making the film seem like a sappy, romantic tale of young love. Yes, Like Crazy is driven by young love, but this love is stretched across the world and infuriatingly kept that way for most of the movie. Jacob (Anton Yelchin) and Anna (Felicity Jones) fall in love while British student Anna studies abroad in America, and she cannot resist ignoring her visa expiration for a few more months of blissful love. It's hard to pick out exactly what it is, but this couple has an astounding quality that keeps you coming back to their side no matter what happens. But even as we are charmed by the disarming honesty of this film, we eventually realize that director Drake Doremus knows how to break our hearts as well as he knows how to make us fall in love. [Pavi]
Melancholia
Lars von Trier's Melancholia is a great film, certainly one of the controversial filmmaker's best and most accessible. Its accessibility is relative, though, as its bleak look at the end of the world is much more depressing than melancholic. The reason why it fits this list is the film's first half, an extended wedding sequence between young lovers that falls apart in a swirl of depression, adultery and apocalypse. Melancholia opens their relationship with the couple having difficulty getting to the beautiful wedding location because their stretch limo can't make the windy turns—it's a scene that could be directly out of a silly rom-com and feels like it given the tone to come. Even without the bride's crippling mental illness, the wedding sequence is full of wedding day nightmares, including cold and catty relatives and an overly active wedding planner. Kirsten Dunst and Alexander Skarsgård play the newlyweds fated to fail and both deliver fantastically awkward performances impossible for romance. If you haven't seen Melancholia, you absolutely should; it's a beautiful and dark film, but you might want to skip it with the one you love. [Aaron]
The One I Love
Looks can be deceptive. The One I Love might play like a mumblecore/Twilight Zone mash-up by way of Charlie Kaufman, but beneath its amusing, quirky surface and eccentric sci-fi twist lies a biting commentary on the fallacy of romantic idealism. Director Charlie McDowell's debut finds a couple going through a rough patch. Punctuated by a recent incident, it's apparent from the first scene that Sophie (Elizabeth Moss) and Ethan (Mark Duplass) are on the brink of separation. Their last-ditch solution? A getaway to a beautiful and remote location in the California countryside. The place puts a kind of spell on them at first, as they revert to the spontaneity and tenderness of their early dating days. But an unexpected turn of events forces each of them to confront the expectations they invest in one another. The fantasy of the "soul mate" or the "knight in shining armor" is approached with caution and the message ultimately concerns learning to accept your significant other, but The One I Love is hardly optimistic about the chances of that happening. For all its playfulness, the film maintains a thread of brutal honesty on the topics of trust, delusion, and disappointment that would surely spoil any date night. [Byron]
The Puffy Chair
Most rom-coms you'll be watching this Valentine's Day offer a neatly packaged love story between two impossibly beautiful lovers who end up falling madly in love and live happily ever after. But the Duplass' brothers brilliant debut The Puffy Chair doesn't play by those rules. This indie gem trades the fantasy romance stuff for a naturalistic, slice-of-life story that shows how actual relationships work (hint: most of the time they don't). During a cross-country road trip, the relationship between Josh and Emily (played by real-life husband and wife Mark Duplass and Katie Aselton) gets put to the test. The result is a brutally honest display of the pressures of marriage, the frustrations of being under-appreciated, and the difficulties of growing apart from your partner. There's also an excellent message in the film about how we should trust our own instincts rather than look for signs from the universe for advice. Few films offer such a genuine, unglamorous view of love and heartbreak like the one shown in The Puffy Chair. And because the finale will leave you in tears, Valentine's Day is the only excusable day to pass on The Puffy Chair. [Dustin]
Shame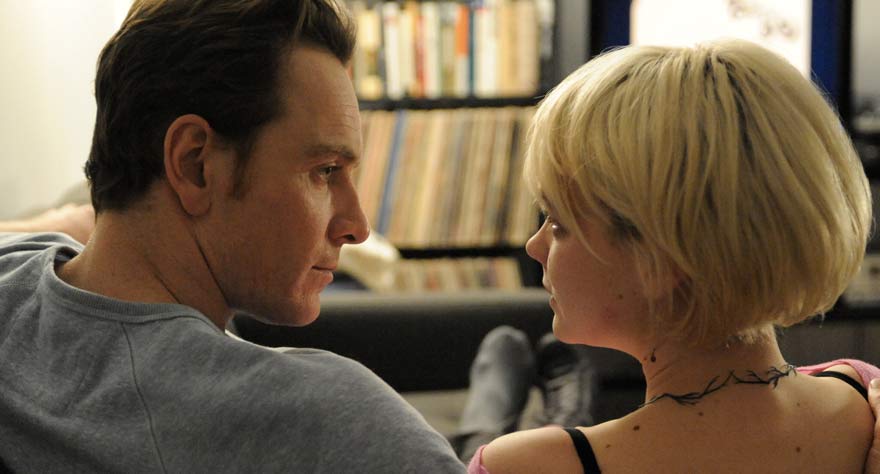 You might think that a movie about sex, starring Michael Fassbender and featuring Michael Fassbender's penis, would be just the one for your Valentine's date night. No one could really blame you for thinking this (regardless of whom you're trying to woo), and for interpreting the title Shame as a sarcastic way to describe a crazy, sexy, adventure. But you'd be dead wrong (and very lonely by the end of the night). The very anti-sarcastic Steve McQueen directs Fassbender in an absolutely harrowing character study of a man dangerously addicted to sex and losing his humanity in the process. There is cinematic brilliance in terms of scene composition, performance, and story structure, but—no matter what the lead actor or the subject matter might suggest—very little actual romance.
In fact, this is the kind of movie that you watch in order to stop dating and re-evaluate your life choices when it comes to romance, sex, and/or your other half. It's like McQueen took the dictionary definition of a dashing leading man from a generic rom-com and turned him into a complex, dark, psychological case study so as to depict the dangers of addiction. So, yeah. Happy Valentine's! [Nik]
Sleepwalk With Me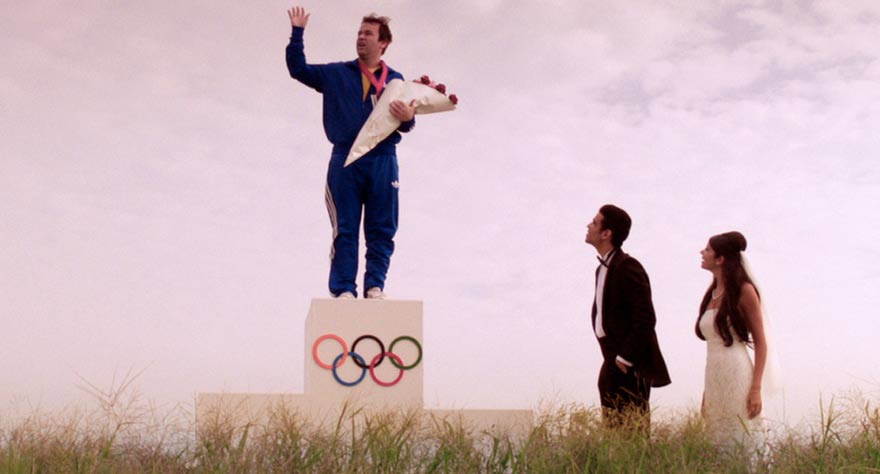 Standup comic Mike Birbiglia's ultra-charming debut Sleepwalk With Me may not appear to be a decidedly unromantic film from its synopsis—a semi-fictional biopic chronicling the comedian's rise in the world of stand-up while struggling with rapid eye movement behavior disorder, a severe form of sleepwalking. At some point by the end of the story's 2nd act, however, Sleepwalk With Me turns from a cute story about a non-committal boyfriend into an anti-romantic statement on the dangers of stasis. After moving in with his girlfriend (Lauren Ambrose) of 8 years, the fictional Mike Pandamiglio finds that the pressure around him to get married has made his sleepwalking worse. Birbiglia's story is smarter than other films about a "good person in the wrong relationship" because it frames Mike's girlfriend Abby as a genuinely sweet character. She's not some shrill busybody or a stifling presence. By pushing himself outside of comfort zones, Sleepwalk With Me's Mike is able to achieve his comedy dreams and escape a comfortable but unsatisfying relationship. [Zach]
The Squid and the Whale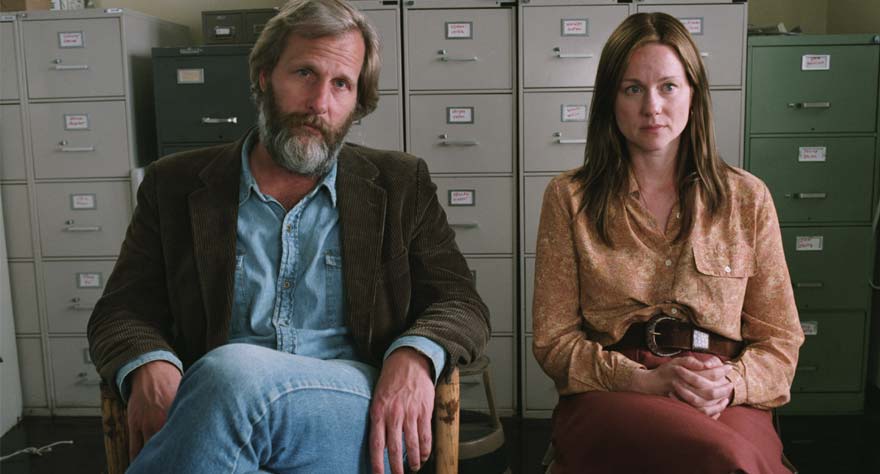 There aren't many things less romantic than divorce. The idea of dissolving a sworn and eternal bond of love and companionship is a pretty horrifying prospect for anyone. Thus, it's probably for the best that one not punish themselves by watching Noah Baumbach's blackly comedic semi-autobiographical film, The Squid and the Whale, this Valentine's Day. The film, set in 1986 Brooklyn, follows two boys, Walt (played by Jesse Eisenberg in a role presumably meant to represent Baumbach himself) and Frank Berkman (Owen Kline), as they come to terms with the separation of their parents, Joan (Laura Linney) and Bernard (Jeff Daniels), both deeply self-involved writers. The most disturbing aspect of Baumbach's film is how scarily accurate its depiction of the dysfunctional family dynamic is. But beneath the melancholic surface level subject matter of parental separation, The Squid and the Whale tackles a multitude of unsettling topics such as pseudo-intellectualism, narcissism and the ways in which one generation can have an almost effortlessly negative effect on the next. It's a comedy so dark that many might hesitate to deem it humorous, and quite possibly the quintessential film to avoid on February 14th. [Eli]
Tie Me Up! Tie Me Down!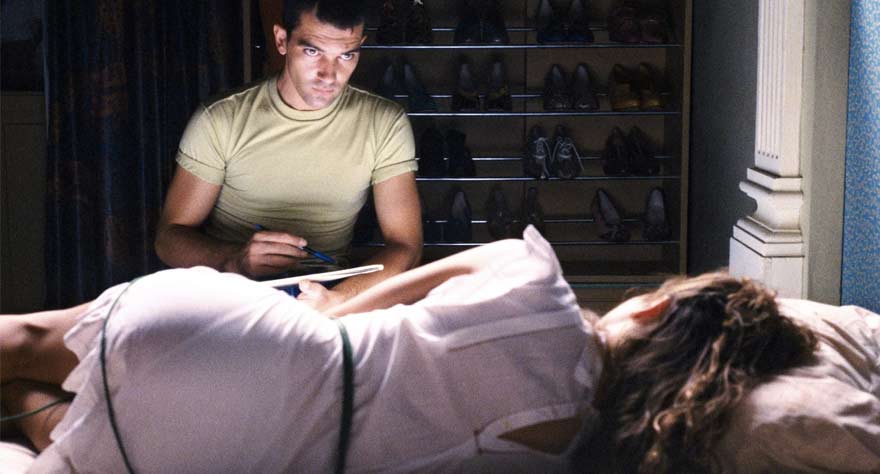 Look—there's a small chance that you and your Valentine's Day date could, should you choose to watch it (despite my impassioned warning not to), be romantically inspired or even turned on by Pedro Almodóvar's Tie Me Up! Tie Me Down!. I'm not here to judge anybody (you naughty, naughty bastards). But if you consider a movie about a former porn star who falls in love with her violent, psychiatric-patient kidnapper (who's headbutted, gagged and handcuffed her and lashed her to his bed) to be perfect V-Day viewing, I'm guessing you've had more than your fair share of bat-shit crazy date stories. Just a hunch. I happen to love the movie (it's harbors one of Antonio Banderas' best performances) and even think the ending is pretty sweet, but for Valentine's day, the rapey vibes and Stockholm-syndrome mind fuckery make it way too intense for lovebirds looking to have a romantic stay-at-home movie night. Halloween, however, is another story… [Bernard]