10 Films That Will Inspire You To Keep Your New Year's Resolutions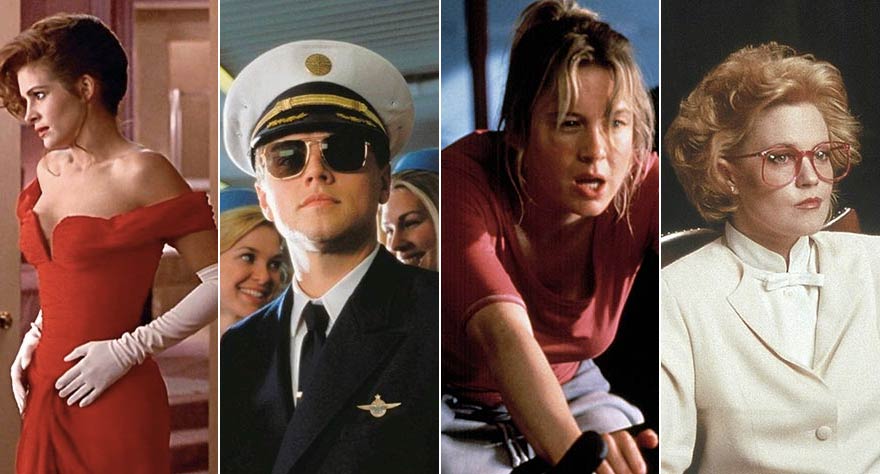 We're almost a week into the New Year and suddenly all those resolutions to be kick-ass in 2015 seem a heck of a lot harder now that work and every day life have come rushing back after the holidays. In an attempt to keep the motivation flowing, here are ten films that will not only help keep your holiday film bingeing on a steady course, but will also motivate you to be a better you! So grab some healthy snacks, do a few crunches while you watch, or just find some zen with these fun and encouraging films.
Fried Green Tomatoes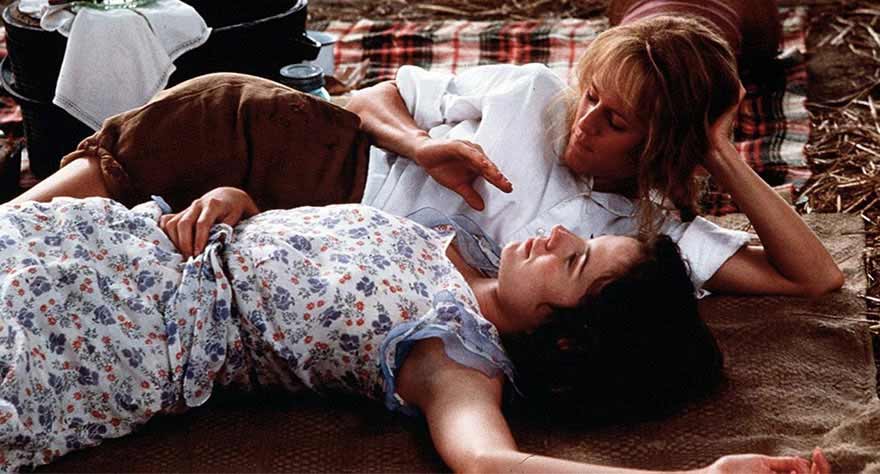 Resolution: Be a better friend and feel empowered as a woman. (Or dudes: Show some respect to your ladies.)
This sappy '90s movie shows two best friends defying gender norms in the '50s while Kathy Bates plays a frumpy housewife in modern times inspired by their tale to take charge of her happiness. Watch the scene where Bates plows into a younger and cockier woman's car repeatedly shouting her battle cry of "Towanda!" and tell me you don't feel invigorated.
Catch Me If You Can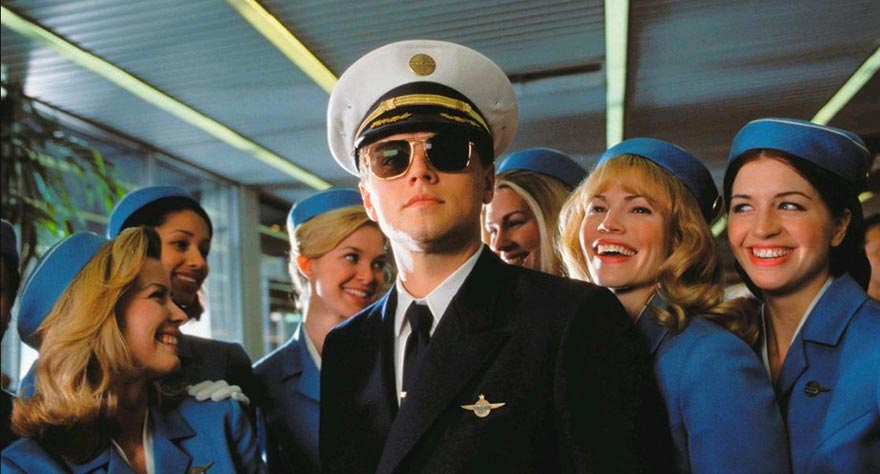 Resolution: Have more confidence.
So yes, this Spielberg film is technically about a lying, swindling con-artist played by Leo DiCaprio. But what do you need to have to do all those things successfully? Total and absolute personal confidence. Confidence in yourself engenders confidence from others. Take a few pointers from this real-life inspired tale.
Working Girl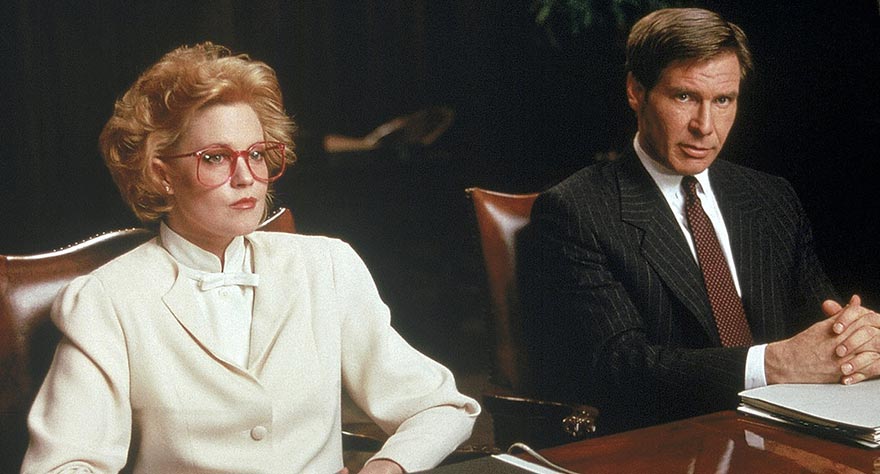 Resolution: Get noticed by my boss.
Carly Simon will get your positive mojo running with the film's opening song "Let The River Run" in the first few minutes of Working Girl. Melanie Griffith as lowly secretary Tess McGill will inspire you to take charge of your career as she finesses her female authority and uncompromisingly bulldozes past her snake-like boss (Sigourney Weaver). Snagging hunky '80s Harrison Ford is only a side-dish to attaining the career she truly wants and deserves.
Office Space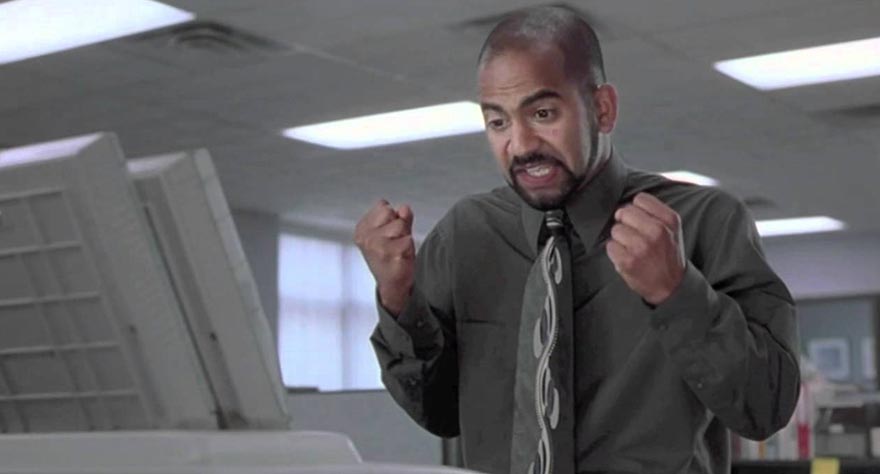 Resolution: Quit my job.
So we don't recommend you stick it to your boss by scamming them out of money. That would land you in jail. But definitely feel inspired by Peter, Michael, and Samir as they finally stop letting Initech treat them poorly and under-appreciate their work. Peter's (Ron Livingston) conversation with two consultants hired to fire him is the perfect example of just how much recognition you can get when you stop feeling miserable and start working on your own job happiness.
My Fair Lady
Resolution: Work my way up. (Or: Makeover!)
So, yes, a few voice lessons may not be what you need to work your way to the top of a social ladder. But what Eliza Doolittle (Audrey Hepburn) learns while taking these exhausting voice lessons is a basic understanding of how people of influence and power think. What wins over the masses is her handle on her own winning personality, while understanding just how to play the game. In this modern age, we're not encouraging you try to find a prince like Eliza, but if there's some circle you're trying to break into, why not try beating them at their own game?
Billy Elliot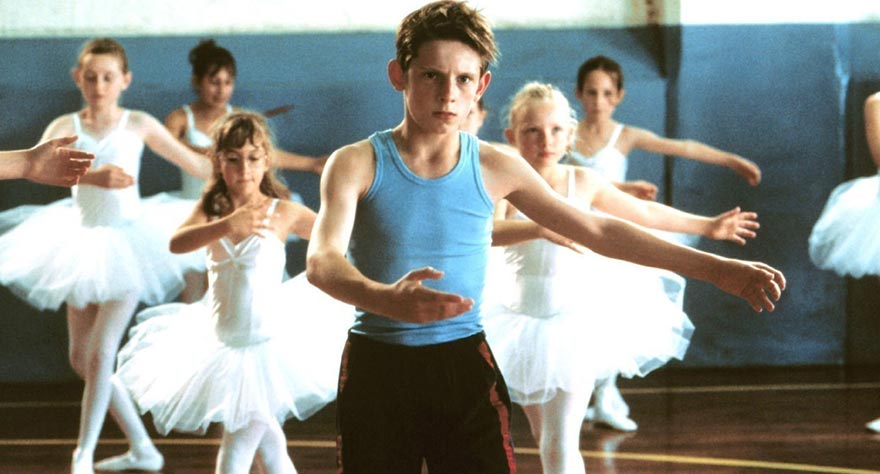 Resolution: To try new things and follow my passions.
As a funny and charming Irish film, Billy Elliot has plenty of lessons to offer including familial acceptance and challenging gender behavior expectations. But watching an 11-year-old boy pursue his taboo love of ballet is enough to make anyone wonder why they ever feared trying anything that made them feel uncomfortable or judged. Onlookers be damned, pursue that passion!
Pretty Woman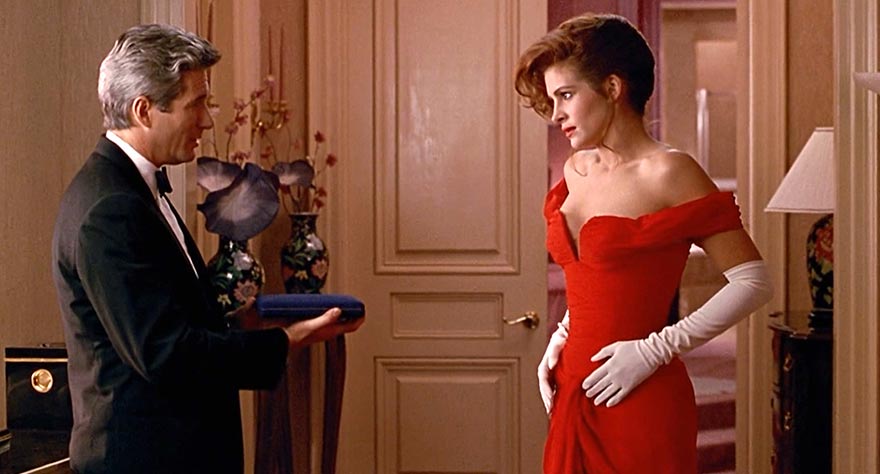 Resolution: Stand up for myself.
So hear me out. I know the fairy tale story of a prostitute swept off her feet by a wealthy business man doesn't seem a practical film to be looking to for inspiration. So yes, grain of salt. But don't tell me that having someone invest in your well-being doesn't feel great, it does. Just don't go run around looking for a sugar-daddy. Instead, stand up for yourself and your dreams. And if there's anyone needing a good telling off in your life, Vivian's (Julia Roberts) vindication when returning to the store where some snooty store clerks snubbed her will absolutely rev you up. Just practice saying "big mistake" in the mirror.
Bridget Jones's Diary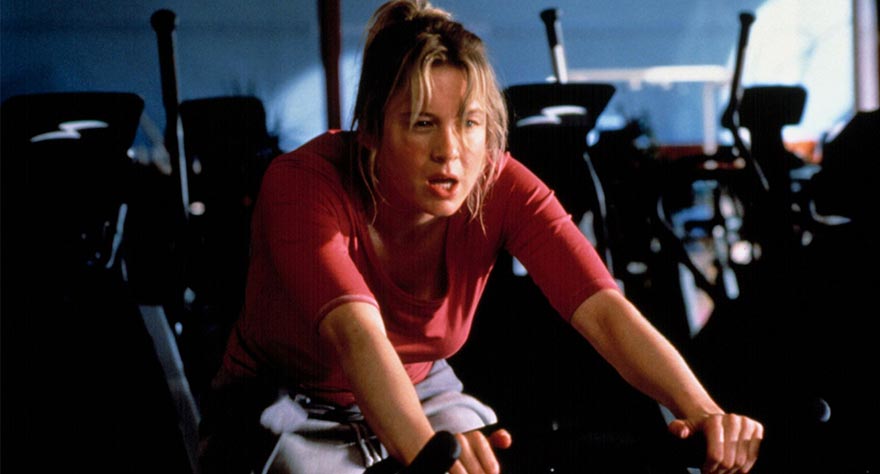 Resolution: Time to do me.
Recent break up? Feeling frumpy? Just need to generally start fresh? It's cheesy and silly and Jane Austen-inspired but if the utterly ridiculous character of Bridget Jones (Renée Zellweger) can take life by the horns, so can you. And honestly you might fall on your ass a few times before you get it right, just the way Bridget does, and that's just fine. So work on putting yourself first and running (though please not in granny panties in the snow) after the things you want in life.
Slumdog Millionaire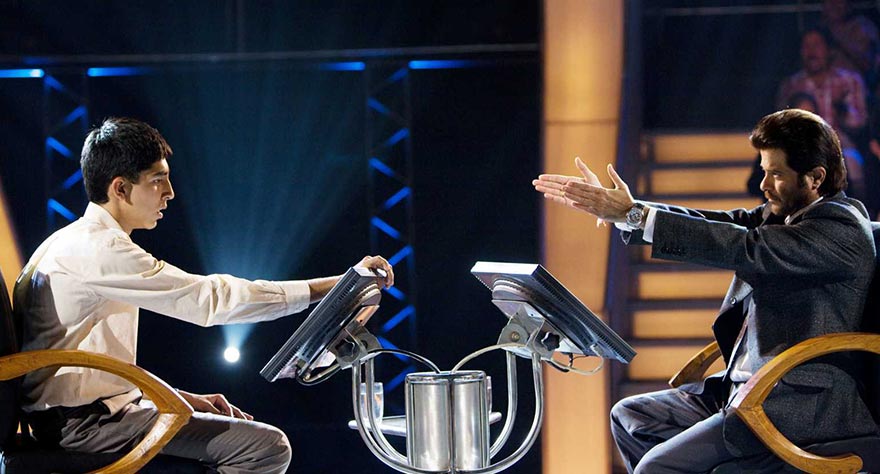 Resolution: Take on the obstacles I've always considered insurmountable.
So the takeaway here isn't to try to get on a huge game show and win a lot of money (though wouldn't that be nice). It's that Jamal (Dev Patel) proves that all the hardship he endured in the slums of Mumbai prepared him to win that game show. It's about drawing strength from your past and keeping your eyes on the future. There's a lot in this world trying to get us down, but nothing is impossible. Also, I've never met a Bollywood dance number that didn't bring a smile to my face.
My Big Fat Greek Wedding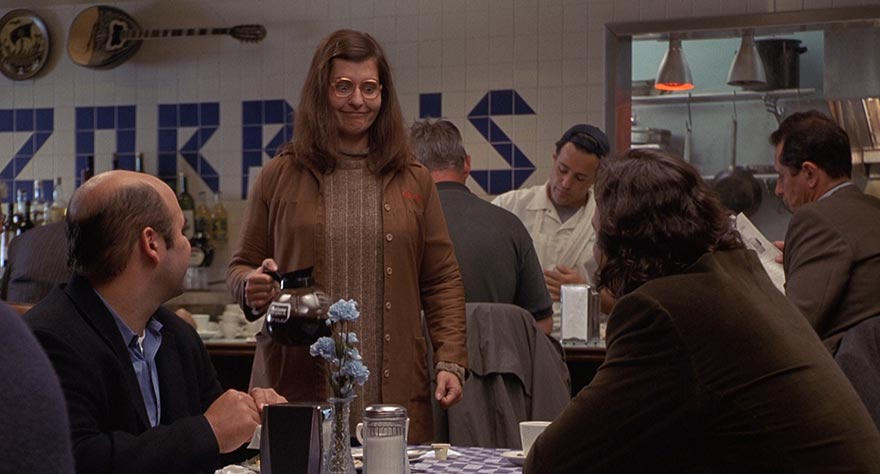 Resolution: This year, I'm open to love.
There's a reason there's a fair amount of romantic and romantic-comedy films on this list. They tend to leave us with all the feels. But what's great about this rom-com starring Nia Vardalos is that it doesn't start with her trying to intentionally look for love. Instead she decides she's sick of the person she has become and wants to improve on it. Falling in love is just a side effect of her decision to go back to school and take an interest in herself. She never changes for this new dude. And in fact subjects him to the ridiculousness of her family. It's a great lesson that being your true-self will attract your perfect companion.