Movies and TV to Stream This Weekend – March 4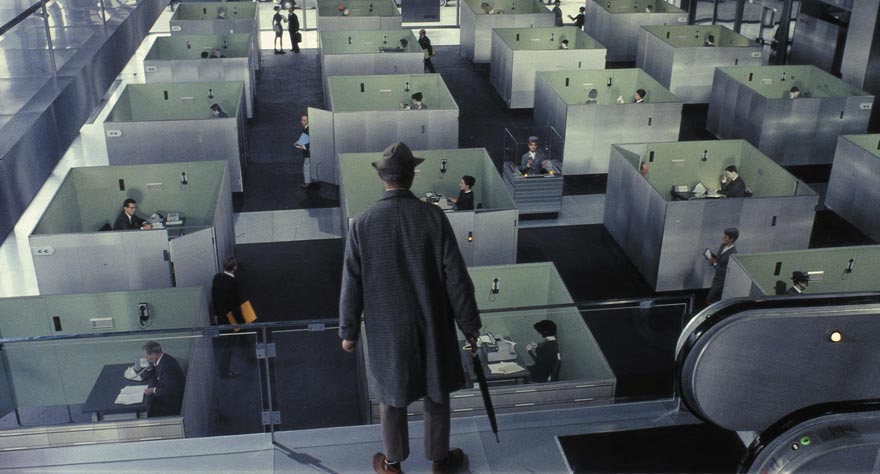 Sure, we focus on streaming films and television here, but the streaming world encompasses so much more. Music is the biggest media that has embraced streaming, but there's another interesting art form that's exploring its possibilities. For those of you who prefer their stories told on a stage in real-time, BroadwayHD is a fantastic source that offers access to see some of the best in drama from your computer screen. It's a little more pricey than other streaming services ($14.99/month and $169.99/year packages are available), but they also have a VOD service that allows you to see a specific performance for a short time period. The service recently added British play Gypsy, starring Harry Potter alum Imelda Staunton with music by Jule Styne and Stephen Sondheim. If the stage isn't your thing, here are the usual film recommendations from us featuring new titles available to stream this week:
Netflix
House of Cards (Series, Season 4)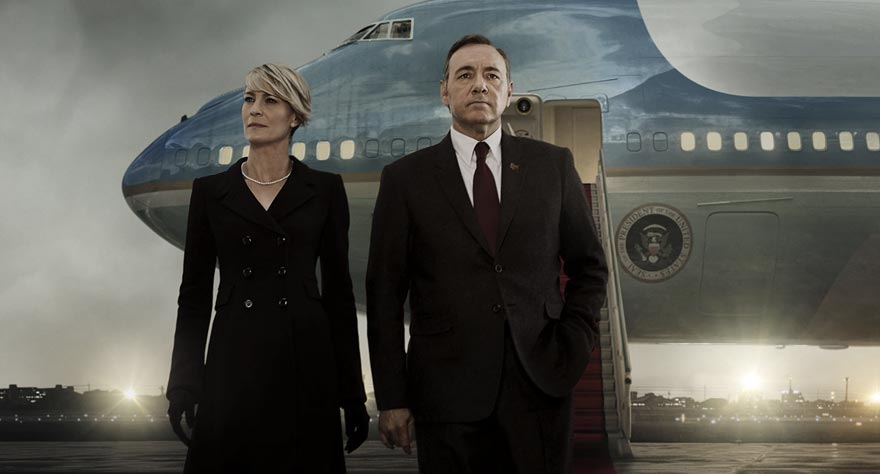 The most binge-able show on television, the fourth season of the original Netflix original, House of Cards, hits at an incredibly timely moment. As we build up to what should be a very entertaining presidential election season IRL, incumbent Frank Underwood is embroiled in what should be an equally entertaining race. With the third season ending with Claire telling her husband that she is leaving him, Frank's personal life may be in even greater turmoil. It's always difficult to know exactly where House of Cards will go, but it's pretty easy to assume that Underwood will somehow, against all logic, have a successful campaign (sort of seems like a current political figure, right?). If you haven't already, clear your weekend calendar to streamline the 13-hour political roller as it comes to Netflix this weekend. And if you are somehow lagging behind, you can stream the previous three seasons on Netflix, as well.
Other titles new to Netflix this week:
Adult Beginners (Ross Katz, 2014)
Amal (Richie Mehta, 2007)
Blade Runner: Theatrical Cut (Ridley Scott, 1982)
Corpse Bride (Tim Burton & Mike Johnson, 2005)
Exam (Stuart Hazeldine, 2009)
The Exorcist (William Friedkin, 1973)
Heaven Knows What (Ben & Joshua Safdie, 2014)
The Panic in Needle Park (Jerry Schatzberg, 1971)
Saturday Night Fever (John Badham, 1977)
Taxi (Jafar Panahi, 2015)
Fandor
Playtime (Jacques Tati, 1967)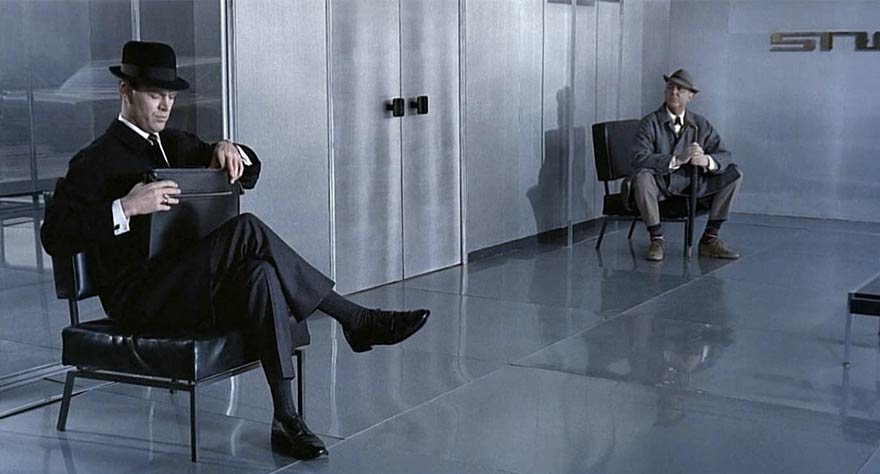 This week's "Criterion Picks" focuses on films with great architecture, highlighted by French comedian Jacques Tati's epic masterpiece. Now, while I wouldn't recommended seeing Playtime outside of a movie theater, if you haven't seen this wonderful film you need to seek it out on Fandor. Playtime is a delight of space and physical comedy with Tati's signature Hulot performance. The film wonderfully fits this theme as Tati built his own huge, modernist structures for the film, which led to a huge budget that threatened production. Its architecture lead to wonderful bits of satirical comedy of bureaucratic and modernist visions. Other films in the Architecture series include Antonioni's L'eclisse, The Naked City, Antonio Gaudí, Tati's less ambitious but highly enjoyable Mon oncle, and more. These "Criterion Picks" are available on Fandor until March 13.
Other titles new to Fandor this week:
The Heart of the World (Guy Maddin, 2000)
Journey to Italy (Roberto Rossellini, 1954)
Old Enough (Marisa Silver, 1984)
Ruined Heart (Khavn De La Cruz, 2015)
Things to Come (William Cameron Menzies, 1936)
MUBI
Cinema Paradiso (Guiseppe Tornatore, 1988)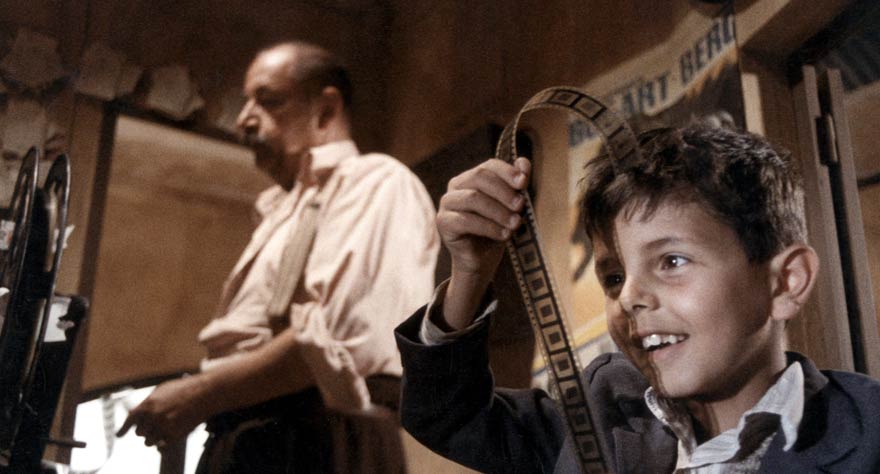 A winner of the Best Foreign Language Film Academy Award, Guiseppe Tornatore's Cinema Paradiso is a wonderful love letter to filmmaking and film-going, alike. Set in a small Italian village, the film recounts the nostalgia of one man growing up with a fascination for a the local movie theater as he spends his days in the projectionist booth. It's no secret that movie theaters, especially the old movie houses and independently run, have taken big hits in recent years. This will only continue as streaming films at home becomes more and more popular—so, hey, why don't you stream Cinema Paradiso this weekend! All joking aside, the film really shines on the importance of cinema and the communal experience of going to the movies, essential things to remember in an increasingly digital age. You can watch Cinema Paradiso on MUBI until March 29.
Other titles new to MUBI this week:
Be With Me (Eric Khoo, 2005)
Dear Phone (Peter Greenaway, 1976)
Historic Centre (Pedro Costa, Manoel de Oliveira, Aki Kaurismäki & Victor Erice, 2012)
Tsotsi (Gavin Hood, 2005)
A Walk Through H (Peter Greenaway, 1978)
iTunes & Video On-Demand
Sunshine Superman (Marah Strauch, 2014)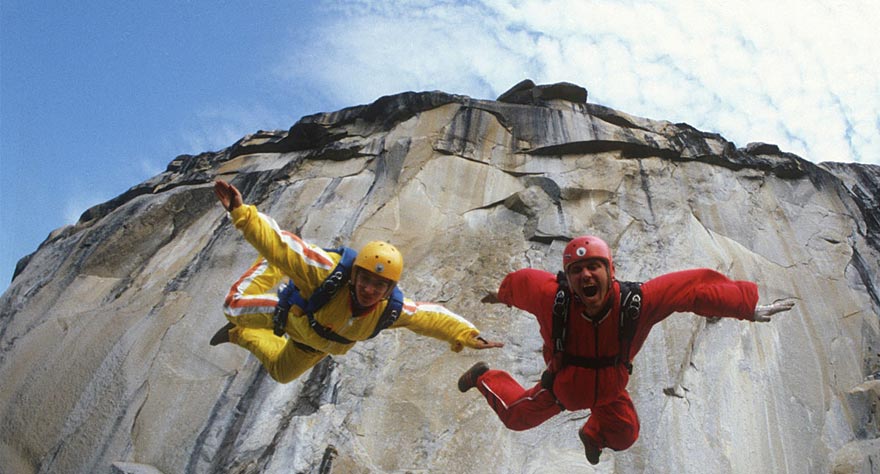 One of the unheralded documentaries from last year, Sunshine Superman is a riveting profile of BASE jumping innovator Carl Boenish. With incredible footage of his death-defying stunts and an emotional character arc, it is one of the most complete sports documentaries ever made. Even without the archived skydiving and BASE jumping footage, the core relationship between Boenish and his wife Jean is touching and entertaining enough to sustain the film on its own. Debut filmmaker Marah Strauch brings the story together with a lot of narrative energy while patching together 16mm footage, VHS recordings and new talking head interviews. For more on Sunshine Superman check out our full review and interview with director Marah Strauch.
Other titles new to VOD this week:
Carol (Todd Haynes, 2015)
Heart of a Dog (Laurie Anderson, 2015)
Flowers (Jon Garaño & Jose Mari Goenaga, 2014)
Ratter (Branden Kramer, 2015)
Sisters (Jason Moore, 2015)