Zola Jesus – Taiga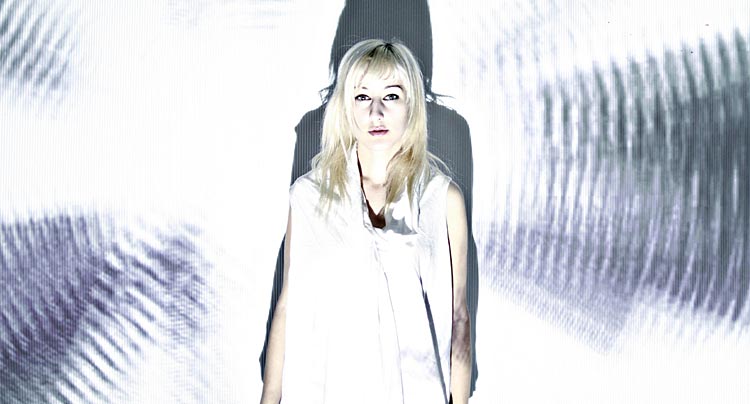 Far more enveloping and dramatic than a commercial pop album; incredibly striking and beautiful despite its flaws.
"Top 40 synth sounds from a few years ago but with more reverb on the vocals: indie in 2k14. No thank you." This recent tweet from Vampire Weekend soundmaster Rostam Batmanglij, despite being a bit rude and superficial, isn't an uncommon view among listeners these days. It's a criticism that's been unfairly lobbed at acts like CHVRCHES, M83, and HAIM, and one that assumes all pop music is bad music. Enter Zola Jesus' fifth album Taiga, a moving piece that will change this conversation. There's no denying that the song structures of classic radio pop litter this album, and that Zola Jesus, real name Nika Roza Danilova, sounds like she's beckoning from inside an echo chamber. But even with the lackluster, nature-exploring narrative throughout, Taiga is far more enveloping and dramatic than a commercial pop album. It's a cinematic approach to a familiar template, and it's incredibly striking and beautiful despite its flaws.
Taiga seems to find a specific precedent in Danilova's guest appearance on M83's 2011 track "Intro", possibly her best-known song to date despite not being hers. The film-like spectacle and overwhelming rush of M83's best work provides an affecting, entrapping cornerstone for this album's production; hell, it sounds like M83 mastermind Anthony Gonzalez produced these tracks. Lead single and album highlight "Dangerous Days" is particularly guilty of this sin, but the same traits that recall M83 also ensure that the hairs on attentive listeners' spines will stand straight up. "Lawless", another top track, also benefits from this treatment, as its choral strings and mountainous beckon, which could sound cheesy in the wrong hands (and, honestly, almost do here), instead skyrocket towards some intensely tall target that they somehow successfully reach.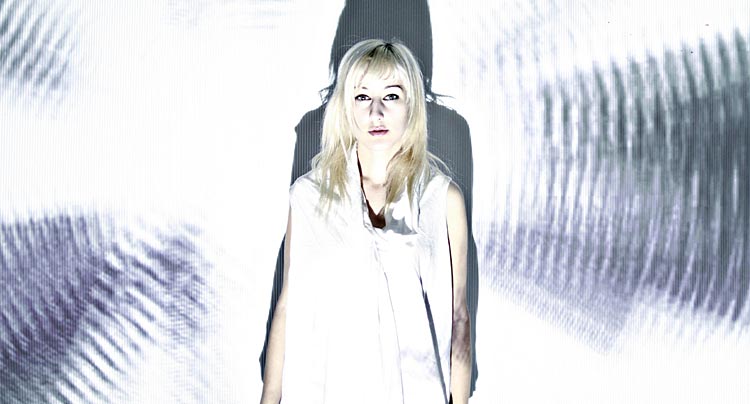 Danilova takes risk after risk here, walking the paper-thin line between near-artless radio fodder and beautifully composed, deeply moving synthpop across eleven tracks in forty-two minutes. Where her former strain of Gothic pop dealt in idiosyncratic restraint, Taiga instead pounds forward forcefully, taking chances on some rough stakes. "Hunger" clomps along menacingly, with its shifting percussion and acute synth spikes drastically spicing up its standard pop form. "Nail" is approximately every mainstream pop ballad distilled into a more chilling, primal form; "Ego" too reads like an overused formula given new, meaningful life. These are very calculated risks: Danilova's tightrope walk between vapid and intense is deft, at times almost scary.
And this is all thanks in no small part to her incredible voice. Listening to the elementary descriptions on "Hollow", the slightly bereft words of "Dust", or the weird lecture of "Long Way Down", it's clear that few other voices could actually make these lyrics tolerable. Danilova has such an all-consuming, vital, vast, gorgeous voice that she could say anything not outrightly offensive or crazy and still sound fierce. Her roar only further enhances the sweeping choruses of songs like "Dangerous Days" and "Hunger", both of which are guilty of boasting some of the more commonplace poetry of recent tunes. It's interesting that Taiga works by sacrificing lyrical quality at the benefit of vocal expansiveness; it's bound to infuriate listeners in line with Rostam Batmanglij's philosophy, but with a voice this drastic and urgent, who needs a deeper, possibly pretentious meaning?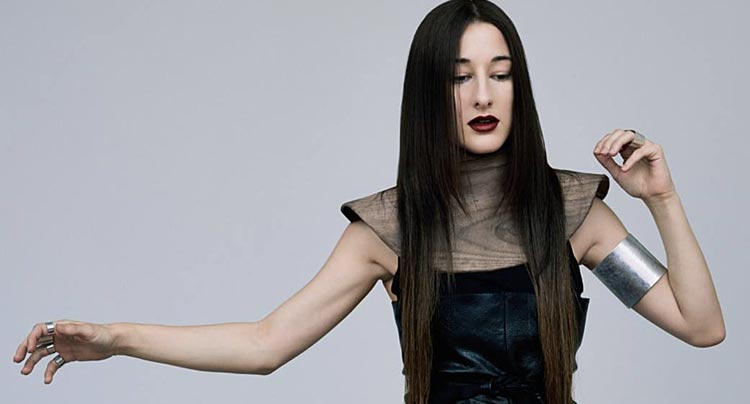 Yet there's one moment here where Danilova's songwriting is bound to please all camps. This song is "Go (Blank Sea)", Taiga's second single. An immaculately crafted work of synthpop introspection, its lyrics depict something more universal than the often somewhat failed connection to nature pervading the album: a desire to escape, to be alone. Here, Danilova goes "downtown/where they don't/know [her] name", finally freeing herself from the forest which Taiga is named after (it's Russian for "boreal forest"). It's a theme anyone can relate to, and it's not disguised in bourgeois metaphors or imagery. It's also interesting that her words and sounds succeed most outrightly when she ventures forth from the very theme of her album (the forest and nature), with a supreme, omnipresent chorus that only the most sour of ears could deny.
And sour ears will surely deny Taiga; as established here, there's a few small reasons to. In light of these oddities, it's all the more shocking that this album is so unforgettable, so piercing, so righteous. The music is so tremendous that its obvious weaknesses and risks simply fall to the wayside. That a voice and some synths can still do this in an era where Top 40 songs instead use these tools for generic money-making tunes is a testament to something even larger than a boreal forest.
Zola Jesus – Taiga Music review