Todd Terje – It's Album Time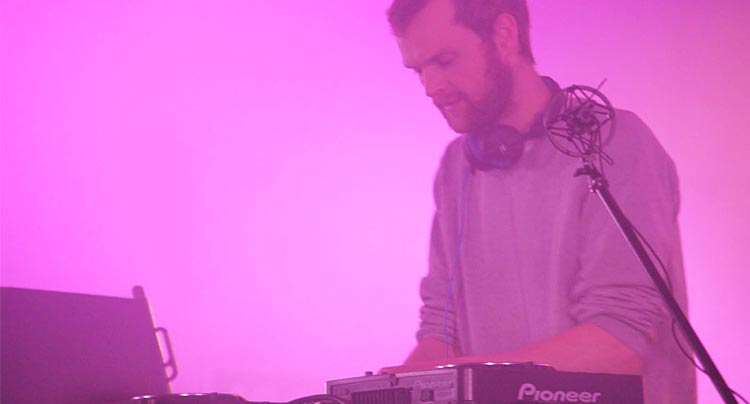 Crystalline disco synths and smoky lounge vibes abound.
Todd Terje was probably born in the late 1970s, so it's interesting that his music sounds like a lost document from that era. More than that, though, Terje's entire aura is straight up 70s. A Google image search of his name turns up plenty of handlebar mustaches; the album artwork of his debut, It's Album Time, depicts a martini-loving man (presumably a caricature of Terje himself) whom it wouldn't be unreasonable to guess is a jazz pianist. Of course, this depiction of Terje as lounge master is woefully deceiving; rather, Terje is a space disco auteur, as heard over It's Album Time's hour-long odyssey. Although his songs' similarity, lack of lyrics, and lengths can make them tough to distinguish, there's a nuanced yet discernible beauty to all these tracks.
It's Album Time immediately makes its intentions clear with its opening title track, a short intro to the remainder of the music. "Intro (It's Album Time)" showcases the style Terje puts forth on all twelve tracks here: crystalline disco synths and smoky lounge vibes abound. It successfully achieves its task of lightheartedly opening the doors to Terje's interstellar electronic world, which hosts odd synth freakouts like the fractured, constantly oscillating "Preben Goes to Acapulco" and the rave splashes of the penultimate "Oh Joy." The latter track is remarkable for unsubtly incorporating the trademarks of a genre (rave) slightly outside the usual scope of Terje's disco-indebted music, as are the funk-soul anthem "Svensk Sas" and the giddily jazzy "Alfonso Muskedunder."
Terje best steps into unfamiliar territory on a track that isn't even his. "Johnny and Mary", a Robert Palmer cover that Terje somehow managed to get Roxy Music legend Bryan Ferry to provide vocals for, is a slow-burning piece of minimal, keyboard-centered heartache. Ferry's raspy yet controlled voice imbues this track with a warm sensuality that's much more romantic than the sexy bravado of many other songs present. The song's gradual ascent from merely snaps and faintly wobbling synths to sparkling synths and soulful aching over its six-and-a-half minutes is downright affecting.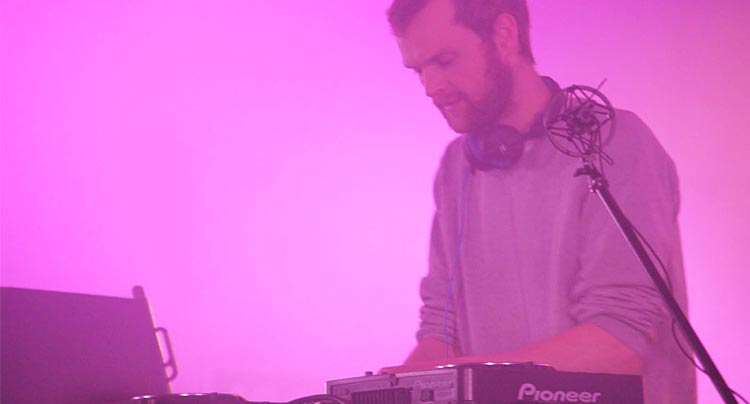 "Johnny and Mary" will probably wind up being the track most listeners point to as It's Album Time's standout merely because it has vocals. Terje's songs individually are of great craft and caliber, but when placed in sequence, their touch is lost somewhat. The problem isn't that individual tracks don't stand out, but that these tunes are essentially built upon the same fundamentals. As an example, compare the undeniable groove of "Strandbar" and the hypnotic trance of "Inspector Norse." These tracks are not perfectly similar, yet their components are so familiar that their effect is reduced when listening to the album in one sitting. It's a dilemma that It's Album Time presents more than once over its hour-long runtime.
That's not at all to say that it's a bad album. It's Album Time is most certainly an enjoyable listen, but Terje could certainly have trimmed some fat off the edges of this one. Honestly, a rectified version of It's Album Time with fewer songs and minutes of music, as well as more songs as funky and vibrant as album highlight "Delorean Dynamite", might sound impeccable. "Delorean Dynamite" is actually the best refinement of Terje's style: a six-minute dance tune that boldly wears its funk and disco influences directly on its sleeve, smoothly changes keys time and time again to initiate a danceable catharsis, and belongs in the 70s. It's a tune in line with an era when perceptions of what popular music could and would be were still growing, which is fitting for Terje: even though he's been doing this for years, It's Album Time suggests that Terje is still learning his way around.
Todd Terje – It's Album Time Music review