Mistaken for Strangers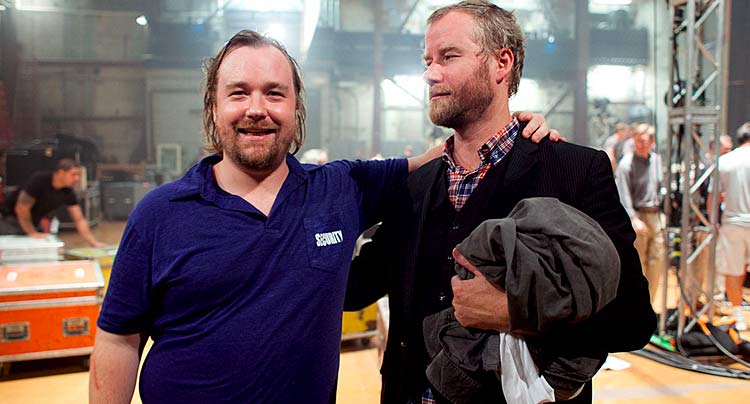 Starts out as a straightforward rock-doc, but it doesn't end that way.
Considering Mistaken for Strangers centers around the well-known indie rock band The National (the title of the documentary comes from one of their songs), it would be safe to assume that fans of the band will get the most out of the documentary. But that's not necessarily the case here. There are only a handful of scenes devoted to watching the band perform and the film does a great job at getting those unfamiliar with the band up to speed. Although the film bills itself as a "rock-doc", it's more about sibling dynamics and dealing with fame than it is about The National.
The National could be called a band of brothers. Between the five members, there are two sets of brothers, Bryan and Scott Devendorf and Aaron and Bryce Dessner. Mistaken for Strangers is directed by the lead singer's (Matt Berninger) brother Tom, who is the only brother not in the band. Tom is pretty much the exact opposite of his older and much more successful brother; he is heavier, single, starving for attention, prefers heavy metal to pretentious indie rock, still living at home with mom and dad, and despite good intentions he rarely completes anything he starts. Tom hasn't quite figured out what to do in life, but feeling some internal pressure to accomplish something leads him to pursue his interest in filmmaking by making a documentary about the band.
Matt is assigned to follow the band around on tour for a year to be their interim touring assistant. Early on he is told his duties include gathering the band five minutes before the show, making sure plenty of food and water is available, and remain on call in case something goes wrong on stage. Most importantly he is there to work, not to party. These tasks seem fairly simple but when he neglects his responsibilities in favor of recording footage for this documentary, Tom becomes more of a liability than an asset for the band.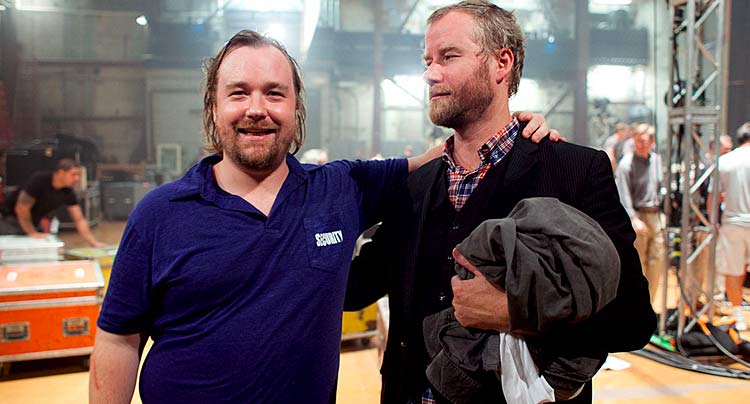 Even though the documentary feels like a stream of conscience of Tom's unorganized thoughts, this actually works to its advantage. His spontaneous interview questions catch the various band members off guard as they are asked questions that they don't normally get like, "How famous do you think you are?" and "Do you carry your wallet onstage with you?" which are equal parts ridiculous and intriguing. Haphazard planning works to Tom's benefit for once as he creates an honest and raw self-discovery experience that he may not have gotten from a perfectly organized procedure.
Mistaken for Strangers starts out as a straightforward rock-doc, but it doesn't end that way. A lot of credit is likely owed to Matt's wife Carin, a former editor of The New Yorker, who serves as a co-editor here. At some point during the editing process they realized the documentary was going to be more about the relationship between the brothers than a profile on the band. The decision to include Tom's breakdown during the editing process not only makes Mistaken for Strangers emotionally touching, but gives it a meta quality–a documentary about making a documentary. This is an example of how nifty editing can positively rework an ordinary film into something more profound.
Despite the amount of time Tom spends on tour with The National, Mistaken for Strangers unexpectedly results in a candid introspection on himself instead of the band. Tom is a rather fascinating subject as an insecure artist struggling to crawl out of his brother's famous rock star shadow. Even if his success never equals his brother's, he can be proud to have completed his project, and one that is undeniably entertaining.
Mistaken for Strangers Movie review