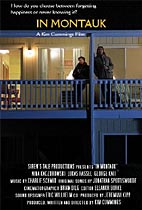 In Montauk
By the end of the film, In Montauk catches itself from some of the stumbling that occurred from the rocky start.
Despite the relatively short runtime of just over an hour, In Montauk is able to capture complex relationship problems that life sometimes hands us. Written and directed by Kim Cummings is an indie drama that explores difficult situations that do not necessarily have a right or wrong answer. While the film is not without its faults, it does come around in the end.
We meet Julie Wagner (Nina Kaczorowski) as she pulls into a condo located near the beach in Montauk. When she arrives she quickly bolts to the bathroom to vomit. The walls in this condo are paper thin and as she is eating her pasta that she made she hears the person next door playing music. Since sound travels both ways the person in the other room also heard her vomiting throughout the night.
The next morning as Julie is leaving she runs into the neighbor who introduces himself as Christian Nygaard (Lukas Hassel). He brings up the fact that the walls are so thin that maybe they should consider switching rooms but Julie explains that she owns this condo with her husband and therefore is not capable of change rooms. It was an awkward introductory conversation to have with a stranger but it does end quickly.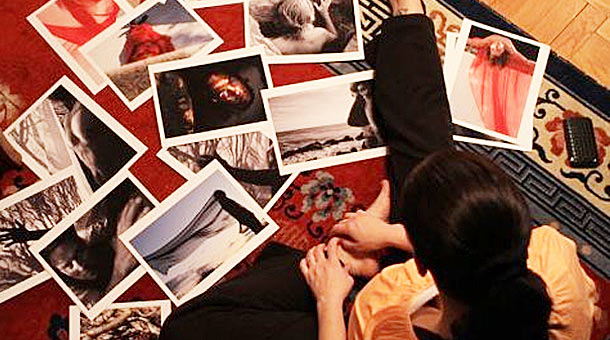 One night the power goes out in the condo complex due to a storm. As Julie is carefully trying to walk down the flight of stairs with a bad ankle Christian is there to help her out. He convinces her not to be driving with her injuries so he helps her back into her place. Just as he is about to leave her place to go back to his she invites him over for dinner. We find out that they are both artists in their own right; she is a photographer and he is a musician. Before she abruptly asks him to leave in an odd manner considering he was being polite, it is revealed that she is pregnant.
Just as you would expect happens next does, Julie and Christian start working together. At first Christian is just helping Julie by carrying her bags on shoots but soon he becomes the model in her photos. As their professional relationship begins to get tighter and tighter so does their personal one. In the end she must decide between her stable but absent husband or the newfound artist next door who will help her career. Throwing a wrench into the already difficult decision is the fact that she is pregnant and is not sure she wants to keep the baby.
The biggest flaws in the film are at the beginning with a contrived script and messy dialog. It also did not help that characters was very abrasive and rude at first, despite good acting performances from them. Where In Montauk really shines though is the cinematography. Because the main character is a photographer the film often gives us beautiful shots that portray her work. It was an effective way to show some stunning compositions.
By the end of the film, In Montauk catches itself from some of the stumbling that occurred from the rocky start. It takes a very familiar story that you may find on a Lifetime television program and puts an artistic touch on it. In Montauk's ending may be unsatisfying for some but I feel like it was one of the stronger parts of the film. Often in life there are no clear answers to complex situations and this film is no different.