After Tiller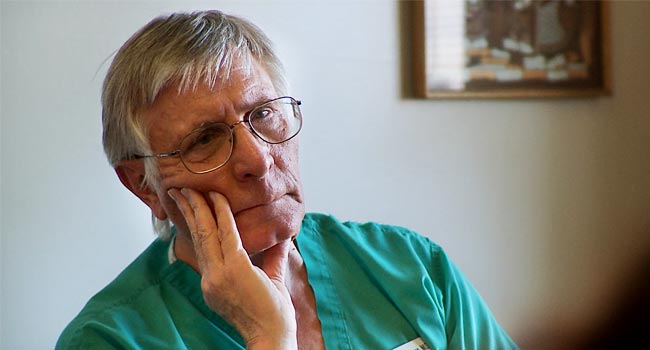 After Tiller presents an intimate view that may not change minds, but mostly certainly provokes thought.
In 2009, a man walked into a church and shot late-term abortion doctor, George Tiller. His assassination brought the total number of doctors providing late-term abortions down to 4 nationwide. The event also highlighted the extreme opinions that have characterized this national debate, and just how far some would take it.  Nicknamed "Dr. Tiller Baby Killer", Dr. Tiller, and his colleagues, have been subjected to wide scrutiny on both the Pro-Life and Pro-Choice sides of the debate. After Tiller peeks into the practices of the remaining four late-term abortion providers who have attempted to continue the work of Dr. Tiller, and presents an intimate view that may not change minds, but mostly certainly provokes thought.
In an early scene of After Tiller, two couples sit with Dr. Shelley Sella in the Southwestern Women's Options clinic in Albuquerque, NM, discussing their current situations. Both women are well into their pregnancies and have discovered that their children will have extreme deformity or mental challenges if carried to term. Through their tear-filled conversations, the focus in each scene remains on the hands of these individuals as they gesture their explanations, grasp their soaked Kleenex, and clasp the hands of their loved ones. Without ever seeing a face, the overwhelming struggle each of these couples has faced is evident. And further, the ongoing struggle of living with the decision each of them has made: to proceed with a late-term abortion. Throughout the film the audience is exposed to these daily conversations Dr. Sella, and her colleagues Dr. Carhart, Dr. Hern and Dr. Robinson, have with their patients.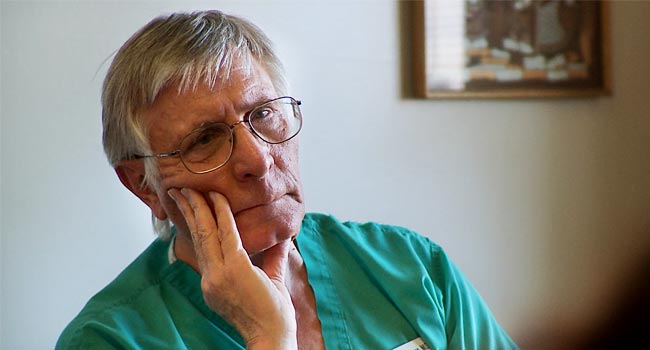 Not every case is as easy to sympathize with as knowing a child born would live a life of hardship. Often it's a woman who couldn't raise funds for the abortion until she was already far into her pregnancy and is now asking for a late-term abortion. Or even a woman who couldn't make up her mind soon enough and now doesn't want the child. The film keeps it's lenses focused on the doctors faced with these patients. On the decision THEY must make to accept a case or not. Knowing they have to be able to live with their decision as well and that the alternative may also be harmful to the patient or the child.
Through bomb threats and other life-threatening situations, through constant media attention, and a stream of protestors, cat-callers, and religiously motivated loiterers, the doctors all discuss the very real consequences of their chosen profession. A profession that has destroyed marriages and resulted in destroyed homes and worried family members. Co-directors Martha Shane and Lana Wilson have done an excellent job at providing a candid look into these doctors' lives.
After Tiller doesn't try to settle any scores or provide any answers to this highly debated topic. If anything, the film creates an even grayer version of an already gray issue, but from a perspective not many seem to draw from. The filmmakers make it difficult after looking into the lives of these hardworking and empathetic healthcare providers to denounce them as murderers. Especially when their daily career-decisions affect them more personally than those who speak against their practices. As a brave film, After Tiller does what many anti-abortionists claim to do as well, provide a voice for those never before given the chance.
After Tiller Movie review