WATCH: Stellar Cast and '70s Nostalgia in First 'Fargo Season 2' Trailer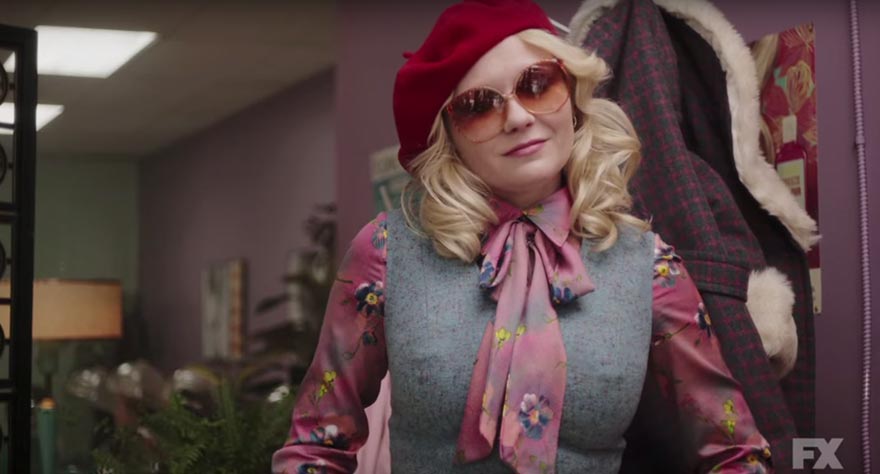 After an impressive first season, that not only drew from its 1996 film origin but added elaborate depth and sustained an intriguing and comedic noir, FX's Fargo is finally giving us an in-depth glimpse at season two.
A few things we already knew: Season two is set in 1979 in Luverne, MN and Sioux Falls, SD (a town near and dear to this website) and revolves around a case mentioned a few times in the first season. Following their established knack for an elaborate and well-rounded ensemble, the faces featured in season two's trailer show just what a punch this next season is likely to pack. Patrick Wilson and Ted Danson are the lead law enforcement characters, trying to solve a murder that appears to include connections with what amounts to the perfect Hollywood Midwestern barbeque guest list: Jean Smart, Kieran Culkin, Nick Offerman, Jesse Plemons, Kirsten Dunst, Bokeem Woodbine, Jeffrey Donovan, Cristin Milioti and we didn't even get a glimpse of Bruce Campbell yet!
The '70s references are abundant, starting off with a Watergate joke and tying in with Dunst's character showing an interest in '70s cult-like New Age training program, Lifespring. Dunst always did look pretty great with feathered hair.
The trailer is plenty promising with what looks like all the same dark humor and as much if not more of the twisty murder mystery we came to crave from season one. The only downside? Because FX took their time renewing the show after season one, we have to wait until October before we get to watch. But with all that snow, it might just make for a more fitting viewing experience.