Watch: Turn Me On, Dammit! Trailer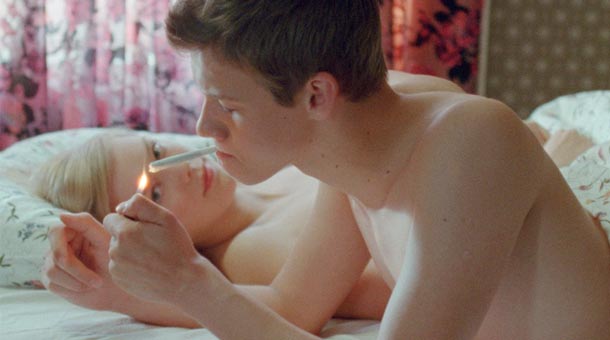 It is not often that you find a female taking the lead in a teenage sex comedy, the role is typically dominated by males, Turn Me On, Dammit! looks to change that. This whimsical film was awarded Best Screenplay at the Tribeca Film Festival and one Best Debut Film at the Rome Film Festival. Will Helene Bergsholm do for teenage females what Michael Cera has done for teenage males?
The quirky comedy is about a 15 year-old girl named Alma (Helene Bergsholm) who is finding her sexual fantasies difficult to control. The coming of age story follows her as she deals with her adolescent lust in the small boring town she lives in. Turn Me On, Dammit! has been called a game changer to the conventional teenage sex comedy.
UPDATE: Read our movie review of Turn Me On, Dammit!
Turn Me On, Dammit! official trailer: