Watch: Beyond the Black Rainbow Trailer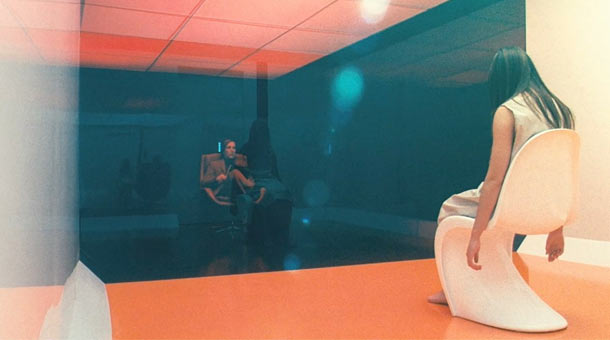 Beyond the Black Rainbow has received a very warm reception during it's festival circuit and when you see the trailer you will see why. The film appears to be a bold and perplexing cinema experience that pays homage to Stanley Kubrick. It certainly looks like a film that you must be ready to immerse yourself into whatever wild trip director Panos Cosmatos is going to take you on.
Beyond the Black Rainbow is set in the year 1983 where a mute girl (Eva Allan) that has psychic powers is being held prisoner in an institution run by a perverse doctor (Michael Rogers). The doctor is part of a secretive scientific operation called the Arboria Initiative that experiments with mind-altering drugs.
UPDATE: Read our movie review of Beyond the Black Rainbow.
Beyond the Black Rainbow official trailer: