Watch: Antiviral trailer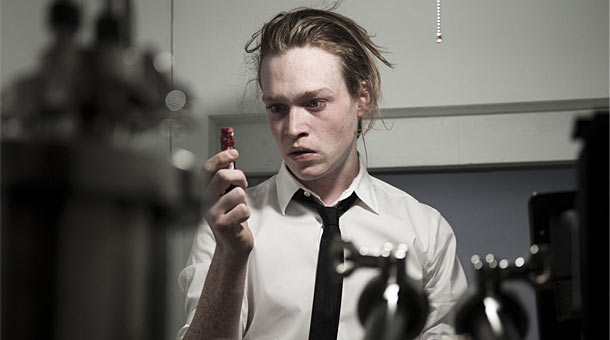 David Cronenberg's son Brandon is set to release his debut feature Antiviral and now, after announcing it will play at the Toronto International Film Festival, a trailer has been put online. The film, which clearly shows David Cronenberg's love for body horror running through the family, revolves around a man (Caleb Landry-Jones) working for a company who inject paying customers with the same viruses as famous celebrities. Once Jones injects himself with a virus that turns out to be lethal, it looks like all hell breaks loose.
The trailer definitely makes a big impression. Using the film's sound mix to create an abrasive soundtrack (similar to the trailer for A Serious Man), the trailer takes full advantage of the squirm-inducing aspects of its premise. The word from Cannes was mixed, but the trailer makes this look like one to watch. Antiviral will have its North American premiere at TIFF in September before its theatrical release.
Watch the official trailer for Antiviral: