Looks Like Tim Burton Will Be Having a Magical 2016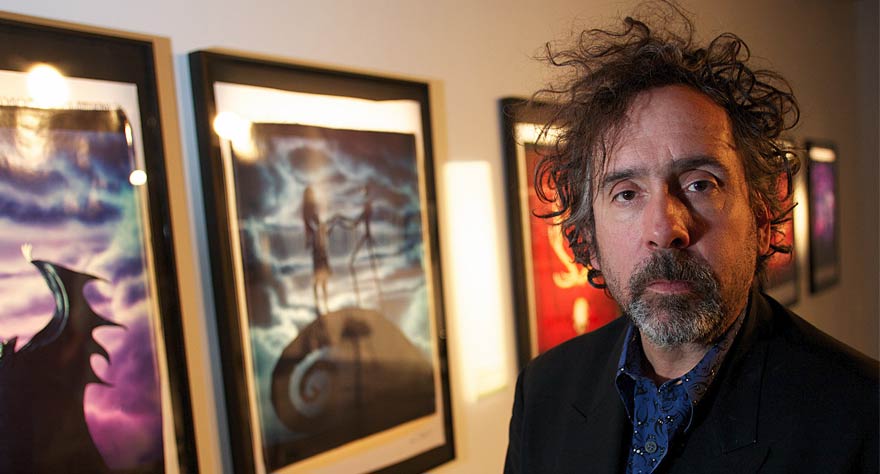 What's in store for the fantastical world of Tim Burton?
Aside from the incredible confirmation that he will be directing Beetlejuice 2 which is rumored to be in the works for 2016 and includes a screenplay by original screenwriter Seth Grahame-Smith (and for which Michael Keaton has expressed deep enthusiasm for reprising his role as the title character) he is in post-production right now for Alice in Wonderland: Through the Looking Glass, that is also set for 2016.
Burton has also been slowly but surely adding to the cast of Miss Peregrine's Home for Peculiar Children. Based on the 2011 YA novel of the same name, the freshman work of author Ransom Riggs, it follows the story of tragedy-stricken 16-year-old Jacob, who Asa Butterfield has been cast to play. He discerns that there are clues in his grandfather's old photographs—which, in the book, are actual professional photographs picked from archives. He is led to a former home for special children that is no longer occupied… or is it? And said former occupants might have a lot more to them than meets the eye. The book was a New York Times Bestseller and was #1 on the list for children's chapter books for 45 weeks.
Along with Butterfield, the newly announced cast includes Burton favorite Eva Green as Miss Peregrine and the great Samuel L. Jackson as Barron.
It seems the sort of work written especially for the unusual and strange talents of Tim Burton. According to IMDB, the film is slated for an early 2016 release as well. Is there really a possibility for three movies from Tim Burton in one year? Our hearts can barely sustain it. What can we say? It sounds like it is going to be a mystical Burtonesque 2016! All we have to say is, Beetlejuice! Beetlejuice! Beetlejuice!!