TIFF 2015: Jafar Panahi's Taxi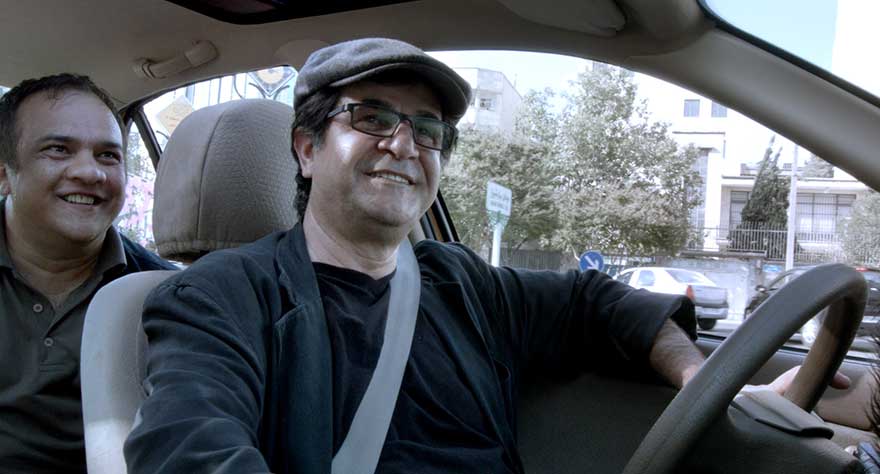 Five years after being banned from filmmaking for 20 years, Jafar Panahi returns with his third film since his sentencing with Jafar Panahi's Taxi. With his first post-sentencing film This is Not a Film taking place within the confines of his apartment, and his follow-up Closed Curtain taking place in a vacation home, Taxi sees Panahi making his most audacious protest yet by heading out into the streets of Tehran. Panahi plays a taxi driver, and to get around "directing" he lets the film play out through small cameras mounted in the car on the dashboard and back seat. Over the course of a day, Panahi picks up a variety of eccentric passengers who double as conduits to bring up issues of morality, religion, crime, censorship, and a whole host of other important issues. For those familiar with Panahi's films none of this should come as a surprise; for those who aren't as familiar, Taxi should act as a terrific entry point for people new to Panahi's incredible acts of defiance.
Right from the opening, where two passengers argue over what the punishment for thieves should be (he says the death penalty, she says not the death penalty), it's easy to get hooked in by Panahi's ability to approach such an important theme through a conversation that flows so naturally. But it turns out that's just a warm-up, because Panahi brings in more characters and stories that keep Taxi going at a fast, entertaining pace: a man selling bootleg videos who recognizes Panahi for who he really is, two superstitious old women trying to stay alive, and a motorcycle accident that winds up dealing with women's rights are just a few situations Panahi finds himself in. But the best part of the film has to be Panahi's niece (Note: due to the film being made illegally, no one in the film gets credited except for Panahi), whose no-nonsense attitude and attempts to make a short film that fits the government's guidelines for an acceptable film (for example: films must not contain "sordid realism") make her easily walk away with the entire film. Beyond just being yet another astounding act of protest from Panahi, and an example of how creative one can be when restricted, Taxi is just a fun, thought-provoking movie from the beginning to its (unsettling) end.