TIFF 2014: Force Majeure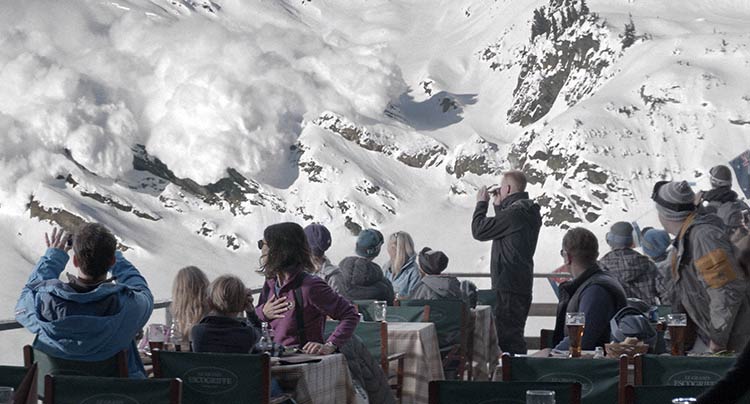 Force Majeure (Johannes Bah Kuhnke) runs for his life, ditching his wife and two children. Luckily the avalanche doesn't harm anyone, but for Tomas' family there are severe, possibly irreparable damage.
Splitting the film up into 5 parts, one for each day of the vacation, Östlund details the fallout from the avalanche scare. Ebbe (Lisa Loven Kongsli), Tomas' wife, isn't able to comprehend her husband's selfish action (or his denial of it), and Tomas slowly realizes his role as patriarch is slowly getting phased out. The most surprising thing about Force Majeure is its sense of humour; for a film exploring the destruction of gender and family roles, it's really funny. That's because Östlund sees the absurdity in these roles, something he highlights hilariously through Tomas' masculinity receiving one blow after another.
With gorgeous, precise cinematography, Östlund's film feels like the arrival of a new, major European arthouse talent. Force Majeure is smart, funny, and bound to get viewers talking afterward.