Now Streaming: Movies and TV to Watch at Home This Weekend – June 12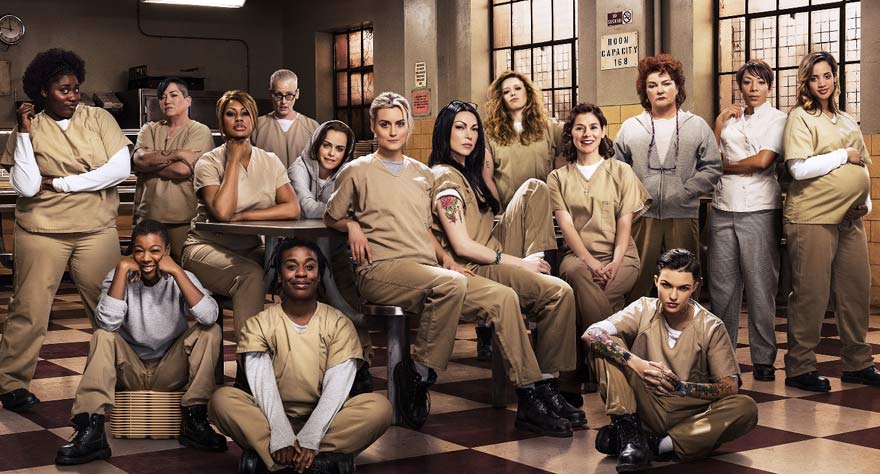 As you are likely aware, legendary actor Christopher Lee passed away at the age of 93. As a fan of both horror films and giant blockbuster franchises, he was one of my favorites. Perhaps it was the types of films he was most recognized for, but he's one of the most under-appreciated, underrated stars of the screen. This is made even more apparent by the utter lack of his films available to stream. I was all set to blow out a number of streaming recommendations starring Lee… until I looked to see which of his 281 credits were on Netflix. You're basically stuck with his small role in Martin Scorsese's Hugo, a 2013 film called Night Train to Lisbon, family comedy A Feast at Midnight, 1970's adventure film Caravans, apparent knock-off The Tale of the Mummy, and The Bloody Judge (which, OK, I'm intrigued). Not exactly a showcase of his best work—Netflix doesn't even throw us a bone with delightfully campy The Howling II: My Sister Is a Werewolf. So, instead of the perfect Christopher Lee streaming weekend, here are some other recommendations new to the usual streaming suspects.
Netflix
Orange Is the New Black (Season 3)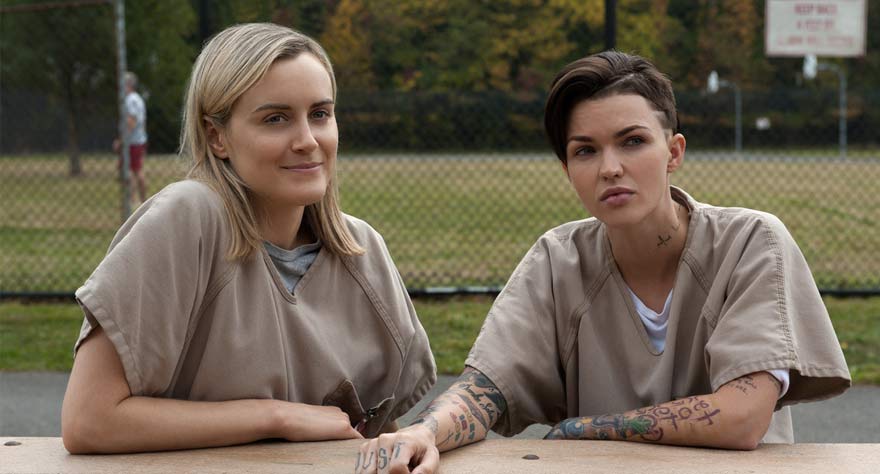 Netflix's best original series to date is back with 13 new episodes from Litchfield Penitentiary. Like most quality television, we left off the season with many changing dynamics. Piper and Alex are on dicier terms then ever. Daya and Bennett's relationship is starting to crumble. Red has hit rock bottom. Vee's escape is bound to have serious repercussions on the remaining inmates. The emotional and dramatic stakes couldn't be much higher for the start of season 3, which is sure to provide more shakeups, new characters, and more insight to the characters we already love. Orange Is the New Black was quick to becoming one of the best dramas AND comedies on television, and I doubt that's going to change. If you somehow haven't caught up, all three seasons are now streaming on Netflix.
Other titles new to Netflix this week:
The Cobbler (Thomas McCarthy, 2014)
Happy Valley (Amir Bar-Lev, 2014)
Nightcrawler (Dan Gilroy, 2014)
Primer (Shane Carruth, 2004)
Rosewater (Jon Stewart, 2014)
Amazon Prime
The Island of Dr. Moreau (John Frankenheimer & Richard Stanley, 1996)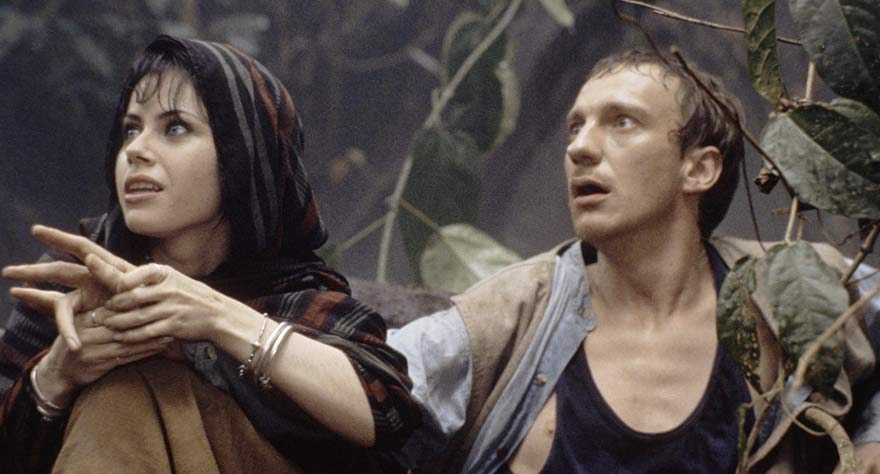 If you've been watching Orphan Black, you'll know that H.G. Wells's influential science fiction novel has played an integral part. There are probably better excuses to watch John Frankenheimer's (slash Richard Stanley's) trouble 1996 adaptation, but I'm going to run with that. When the film was released it was heavily panned and it's reputation hasn't exactly grown over time—but can we still hold out on a critical subculture rediscovery? The Island of Dr. Moreau is undoubtedly a messy film, but it is also weird enough be noticed. Featuring one of Marlon Brando's last performances, well after he had reached his tipping point, the larger than life icon (and quite large at this point, too) has to be seen to be believed. You also have ultra-serious, ultra-crazy Val Kilmer. It killed the career of one director who was replaced by a well respected filmmaker trying to make a comeback. Oh, and half-human half-animal hybrid monsters. The cinematic car crash that became The Island of Dr. Moreau is well documented, but maybe worthy another look.
Other titles new to Amazon Prime this week:
Life of Crime (Daniel Schechter, 2013)
Murder of a Cat (Gillian Greene, 2014)
The Paper Chase (James Bridges, 1973)
Repo: The Genetic Opera (Darren Lynn Bousman, 2008)
Words and Pictures (Fred Schepisi, 2013)
Fandor
Alive Inside (Michael Rossato-Bennett, 2014)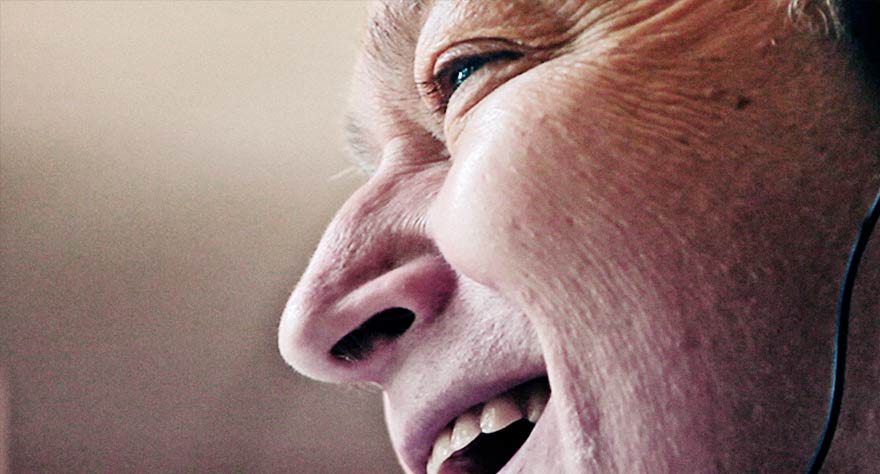 Fandor has built its reputation on providing foreign and classic films with their partnership with the Criterion Collection, but this week I want to highlight some recent films that are new to the streaming service. Alive Inside is a emotionally captivating, under-seen doc from last year about a non-profit's attempt to bring music to those who are suffering from Alzheimer's disease. Based on recent medical studies, music has shown to spark memory and reestablish identity, albeit briefly. In the film, a number of retirement home residents take part in the organization's outreach, and the results are stunning. To see, time after time, men and women recapture something from their past from something so simple is extraordinary. Alive Inside shows the power of music as clearly as any film ever has, thus showing the great power of documentary film. Reading a study on this topic would be enlightening, but there is nothing like seeing the eyes of these individuals yourself.
Other titles new to Fandor this week:
The Builder (Rick Alverson, 2010)
A Common Enemy (Jaime Otero Romani, 2013)
Concerning Violence (Göran Olsson, 2014)
Harmony and Me (Bob Byington, 2009)
Farewell, Herr Schwarz (Yael Reuveny, 2014)
Video On-Demand
Hungry Hearts (Saverio Costanzo, 2014)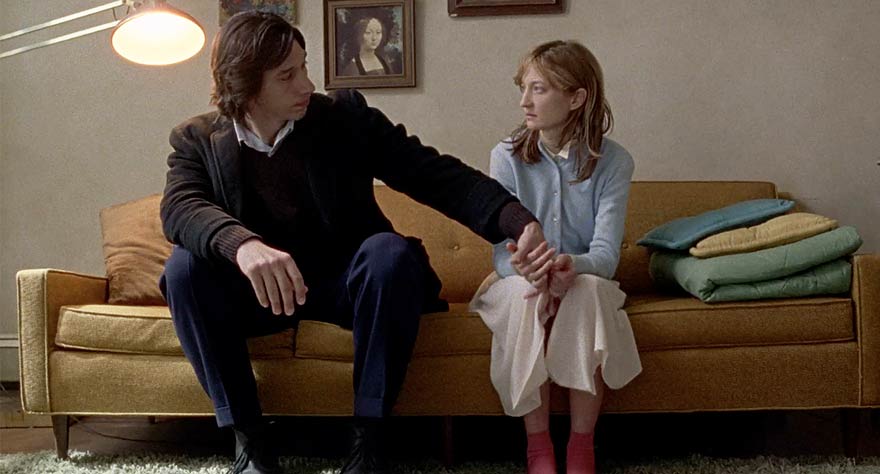 Starring Adam Driver and Alba Rohrwacher, Hungry Hearts is a psychological drama about a young couple's emotional strain following the birth of their first child. Having a child is obviously one of the most wonderful moments in a parent's life, but it is also one of the most stressful. Not only is there now a small thing that is set to dominate your life, each individual choice you make when raising this child could have incredible consequences. Hungry Hearts plays with this inherent suspense quite well with brilliant performances from its up-and-coming leads. When we reviewed the film earlier this month, we said it is "a harrowing and hard to watch film, but the sincerity of its performances and the tantalizing and rather unexplored content it delves into, make for the sort of film that is impossible to turn away from." Hungry Hearts is available on VOD at the same time as its theatrical release.
Other titles new to VOD this week:
The DUFF (Ari Sandel, 2015)
Madame Bovery (Sophie Barthes, 2014)
Red Army (Gabe Polsky, 2014)
Timbuktu (Abderrahmane Sissako, 2014)
The Yes Men Are Revolting (Andy Bichlbaum, Mike Bonanno & Laura Nix, 2014)