Now Streaming: Movies and TV to Watch This Weekend – October 16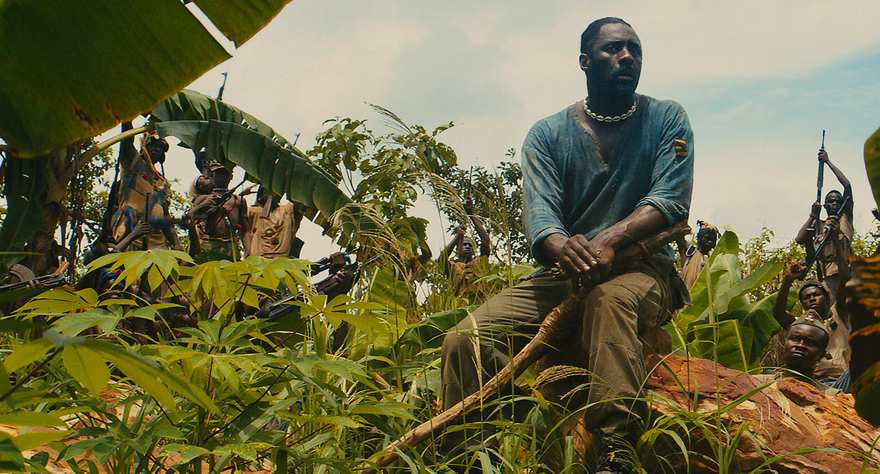 You could probably make this case every week anymore, but this might be the most important week in the history of online streaming. Not only did we see Paul Thomas Anderson's newest film Junun released on its exclusive home MUBI, but Netflix's first original feature film hits the streaming service today. Though the critical overjoy that Beasts of No Nation first received on the festival circuit has substantially cooled, the film is still Netflix's first big awards contender. We've seen the company receive massive critical and awards success on the television side of things with multiple Emmy and Golden Globe nominations and wins for Orange Is the New Black and House of Cards and even two Oscar nominations for documentaries, but an original film with the profile and star cred (Idris Elba and director Cary Joji Fukunaga) has been a bit of a white whale. Even if Beasts of No Nation isn't represented at the next Academy Awards, there are major stakes in the success of its release—simultaneously in theaters and on the streaming platform. If it can be a profitable model for Netflix, we could easily see their presence increase. And as it did in the world of television, this could happen quickly.
Netflix
Beasts of No Nation (Cary Joji Fukunaga, 2015)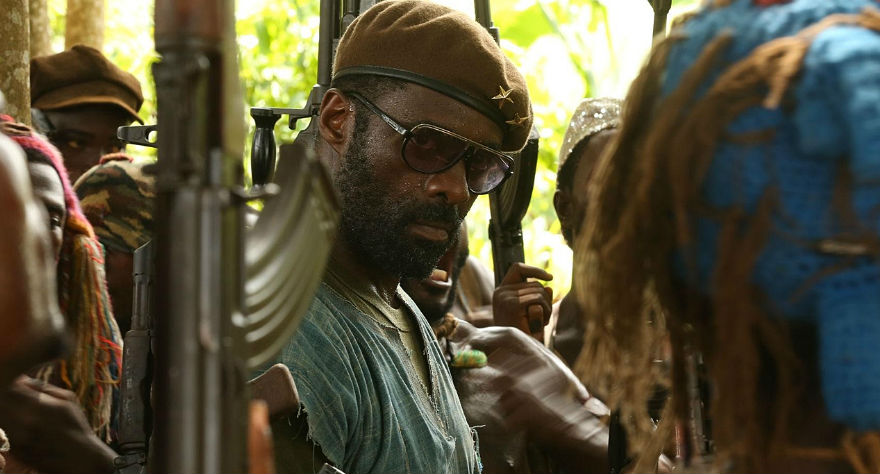 As mentioned above, Beasts of No Nation is a landmark release for Netflix. The film stars Abraham Attah as a child from a small village in Africa who is forced to become a child soldier commanded by a terrifying leader (Idris Elba). Writer-director Fukunaga garnered incredible acclaim for his latest work, the first season of HBO's True Detective, but has shown the ability to tell harrowing stories from the perspective of a young person with his previous films Jane Eyre and Sin Nombre. Beasts of No Nation is "surreal, powerful, and visually breathtaking and "showcases [Fukunaga]'s skills as both a writer and visual storyteller." For more coverage of the film, check out our interview with Fukunaga, coming later today.
Other titles new to Netflix this week:
Anthony Jeselnik: Thoughts and Prayers (Stand-Up Special, 2015)
Isabella Rossellini's Green Porno Live! (Jody Shapiro, 2015)
Jane the Virgin (Season 1)
Glen Campbell: I'll Be Me (James Keach, 2014)
The Lazarus Effect (David Gelb, 2015)
Fandor
The Phantom of the Opera (Rupert Julian, 1925)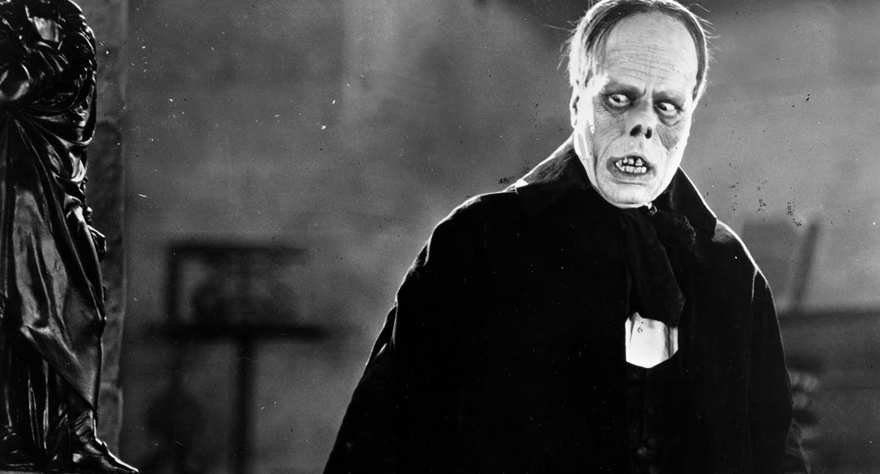 Halloween is only two weeks away and Fandor is in the spirit with this classic silent horror masterpiece. Though it is taken from a popular French novel, it is safe to say that the dozens of adaptations we've seen since have a great deal to owe to Lon Chaney's (The Man of a Thousand Faces) beautiful performance as the title villain. The final reveal of the Phantom's ghoulish face is one of the landmark moments horror cinema history, but it is otherwise a quite touching tale of love and terror. Also available on Fandor this week is a series of the best from Russia, including films from Tarkovsky, Eisenstein and Shepitko. As with many of Fandor's Criterion Picks, they are only available for a short time. If you are interested in any of the films listed below, you have to catch them before October 25.
Other titles new to Fandor this week:
The Cranes Are Flying (Mikhail Kalatozov, 1957)
Ivan the Terrible: Part I & II (Sergei Eisenstein, 1945 & 1958)
Solaris (Andrei Tarkovsky, 1972)
The Unbelievable Truth (Hal Hartley, 1989)
Wings (Larisa Shepitko, 1966)
MUBI
Oldboy (Park Chan-wook, 2003)
One of the new South Korean cinema's most popular and crazy entries, Oldboy is a twisty tale of revenge. For those who haven't seen it (or the Spike Lee remake, for that matter), Oldboy unfolds over the five days that Oh Dae-su has to figure out who imprisoned him for 15 years—and, perhaps more disturbingly, why they did it. It may be known as having one of the craziest twists in modern cinema, but Oldboy is so much more, with incredible action beats and a strange melancholy tone that pierces deeply into the psyche of its characters. You can check out Oldboy and the other new films listed below for a short time on MUBI.
Other titles new to MUBI this week:
Almayer's Folly (Chantal Akerman, 2011)
Black Sabbath (Mario Bava, 1963)
Blank City (Celine Danhier, 2010)
Video On-Demand
Tales of Halloween (Various, 2015)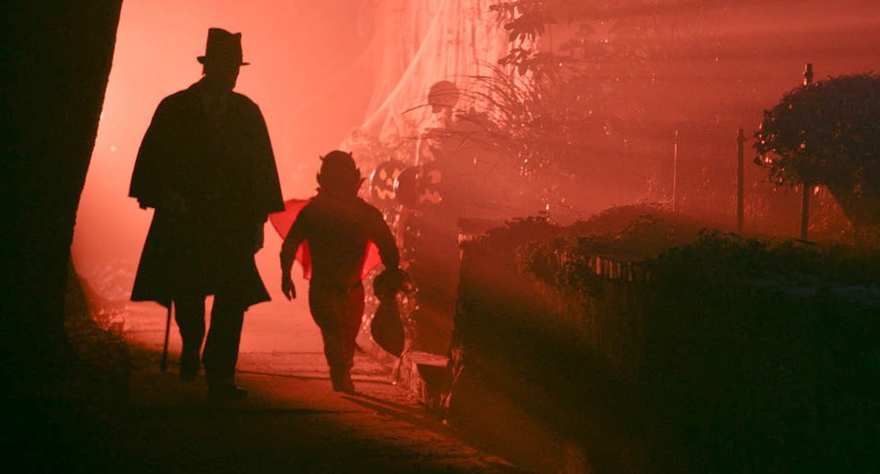 Featuring ten spooky shorts over 90-minutes, Tales of Halloween is the latest of the newly popular but traditional horror anthology film. The film includes segments directed by Darren Lynn Bousman (Saw II, Repo! The Genetic Opera), Neil Marshall (The Descent), Lucky McKee (May, The Woman), and Andrew Kasch (Never Sleep Again: The Elm Street Legacy). An interesting twist to the anthology film is that all ten stories take place in the same suburban town, giving a real connection to each of the films that is sometimes lost in the genre. Tales of Halloween has been playing to rave reviews during its limited theatrical release and is now available to rent or own on VOD.
Other titles new to VOD this week:
Dope (Rick Famuyiwa, 2015)
Experimenter (Michael Almereyda, 2015)
Mississippi Grind (Anna Boden & Ryan Fleck, 2015)
Tomorrowland (Brad Bird, 2015)