Movies and TV to Stream This Weekend – March 18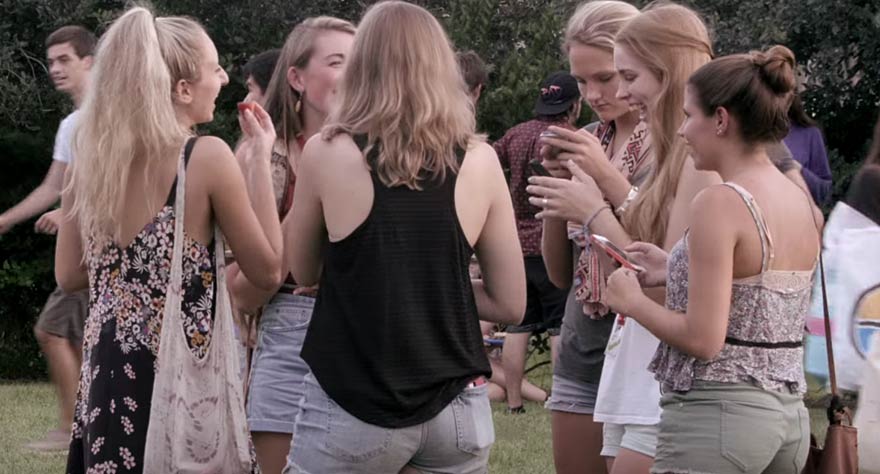 Netflix's nostalgia trip hits its next stop today with the release of Pee-wee's Big Holiday. The cult character returns 25 years after the iconic Pee-wee's Playhouse, though he has shown up throughout the years in as disparate of entertainments as Top Chef, Comedy Bang! Bang!, Saturday Night Live, and Wrestlemania. Paul Reubens (now 63 years old) puts on the gray suit and red bowtie once again in another adventure outside of his simple 1950s suburban town—this time instead of looking for a lost bicycle, Joe Manganiello (Magic Mike) advises him to live a little on holiday. Judging from the trailer, Pee-wee's Big Holiday goes just about everywhere, hopefully recapturing what made Tim Burton's Pee-wee's Big Adventure so random and fun. Unlike some of Netflix's other resurrected properties (we're looking at you Fuller House), Pee-wee is strange enough and self-knowing enough, that I'm not so cynical about it coming back. For all the other films new to streaming services this weekend, check out the recommendations below:
Netflix
The Hunting Ground (Kirby Dick, 2015)
Thought-provoking filmmaker Kirby Dick's sexual assault documentary The Hunting Ground is so much more than its Best Original Song Oscar loss. A thoroughly researched and emotionally raw, the film looks at institutional cover-ups and general look-the-other-ways of many major colleges and universities that are suffering from a sexual assault problem reaching an epidemic. But unlike so many similar issues movies, The Hunting Ground also highlights a few determined survivors who are working to shine a light on the problem. For Dick, the film follows the equally extraordinary The Invisible War, which focused on the growing problem of rape in the military—an equally ignored social ill. Now on Netflix, The Hunting Ground is a must-watch film from 2015.
Other titles new to Netflix this week:
10,000 Saints (Shari Springer Berman & Robert Pulcini, 2015)
Daredevil (Series, Season 2)
Finders Keepers (Bryan Carberry & Clay Tweel, 2015)
My Beautiful Broken Brain (Sophie Robinson & Lotje Sodderland, 2014)
Shelter (Paul Bettany, 2014)
Fandor
Harakiri (Masaki Kobayashi, 1962)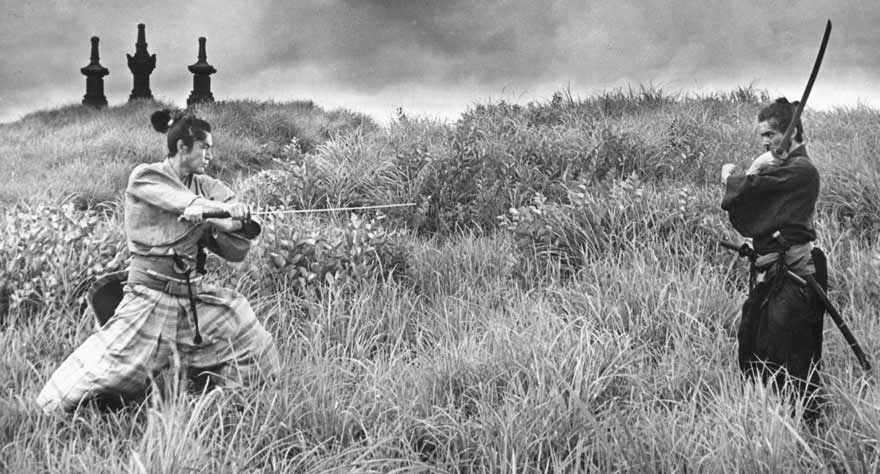 In this week's "Criterion Picks," Fandor is highlighting unforgettable scores, including Kobayashi's Japanese samurai epic Harakiri. Though Tôru Takemitsu's music isn't generally included in the all-time film scores, it is a masterful use of traditional Japanese instrumentation, its string-heavy sound providing excitement to the contemplative action film. One of the best films of its genre, Harakiri is a jidaigeki film about a ronin without a lord who requests to commit the traditional suicide ritual at the palace. The film stars under-heralded star Tatsuya Nakadai, a favorite of Kurosawa and Kobayashi, in perhaps his career defining role. Also included in the Criterion Picks this week include Satyajit Ray's The Music Room, visually stunning Mishima, Fellini farce Amarcord, Jarmusch's Night on Earth, and more. These films are all available on Fandor until March 27.
Other titles new to Fandor this week:
Beijing Taxi (Miao Wang, 2010)
Kenny (Clayton Jacobson, 2006)
Making Mishima (Kim Hendrickson, 2008)
The Square (Jehane Noujaim, 2013)
We Fun (Matthew Robinson, 2009)
MUBI
Shaolin Soccer (Stephen Chow, 2001)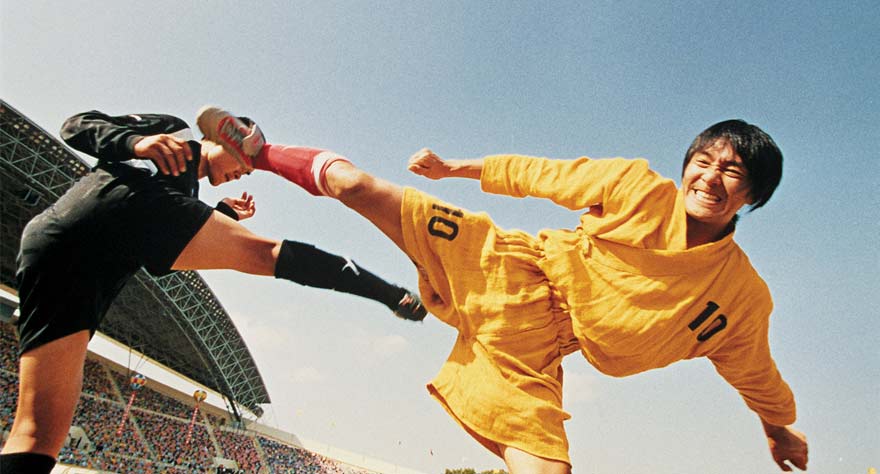 Will Stephen Chow's new film The Mermaid setting box-office records in China, his most notable film stateside is now available on MUBI. The mix of kung fu film and sports film was unlike anything else, let alone Chow's trademark silly humor which adds a solid glue to the genre mash-up. The soccer sequences play out as a mix of The Matrix and a live-action anime, with a breakneck pace and kinetic cinematography usually only seen in its martial arts roots. Now, Chow is something of a known quantity, though he hasn't had a hit in the U.S. since Shoalin Soccer's follow-up, the equally crazy and amazing Kung Fu Hustle. Hopefully The Mermaid is able to find a cult audience outside of China, but until you can see it, it's a good time to check out the film that launched his career on MUBI until April 12.
Other titles new to MUBI this week:
88:88 (Isiah Medina, 2015)
The Great Flood (Bill Morrison, 2012)
The Miner's Hymns (Bill Morrison, 2011)
Possession (Andrzej Zulawski, 1981)
You and the Night (Yann Gonzalez, 2013)
iTunes & Video On-Demand
Anomalisa (Charlie Kaufman & Duke Johnson, 2015)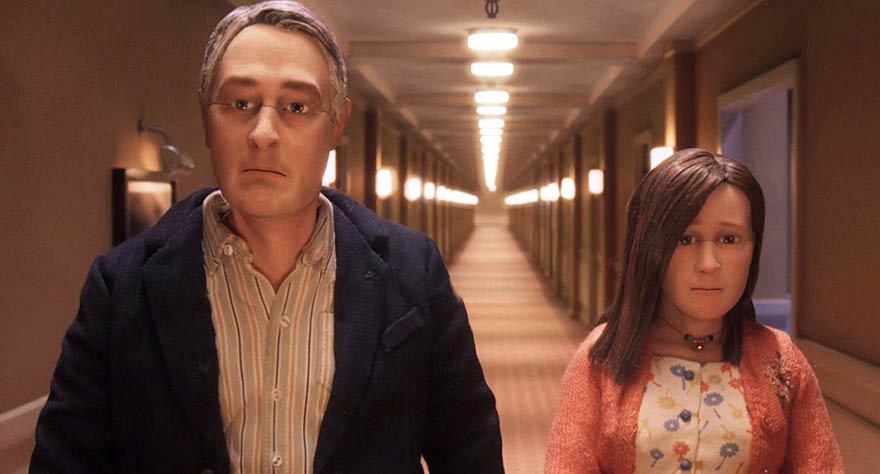 For his sophomore film Charlie Kaufman teamed up with animator Duke Johnson (Community) for a sad, funny, absurd, wonderful puppet show, Anomalisa. The film follows a emotionally troubled customer service expert as he is shacked up in a Cincinnati hotel to give a seminar to his adoring fans. Completely out-of-touch with reality, the film shows his fractured state by filling every other voice performance (man, woman and child) with Tom Noonan, until Michael meets Lisa (Jennifer Jason Leigh), whose voice stands out. The three voice actors, including David Thewlis who plays Michael, are all outstandingly superb—Noonan's monotone and slight variations make the hook fun while JJL delivers so much sympathy and emotional damage with Lisa. Visually, Anomalisa is stunning, with maybe the most realistic puppet animation in cinema history. Altogether, Anomalisa is a complex and rich experience, full of deep thoughts and an offbeat sensibility—the perfect mixture of what makes Kaufman such a fantastic filmmaker.
Other titles new to VOD this week:
The Hateful Eight (Quentin Tarantino, 2015)
The Lost Weekend (Billy Wilder, 1945)
The Program (Stephen Frears, 2015)