Movies to Stream This Weekend – April 29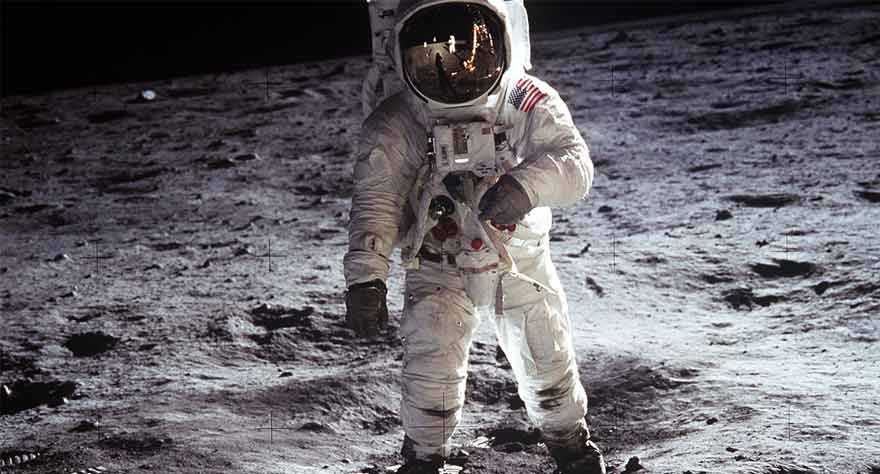 The biggest news on streaming film this week (and in quite a while) was the announcement of FilmStruck, a new service featuring the broad library of Turner Classic Movies and the new exclusive streaming home of the Criterion Collection. While the price and launch date haven't been disclosed yet, we know the service will feature thousands of advertising-free classic and contemporary films from both independent and Hollywood studios, making it an enticing new entry in the crowded streaming game. What's more, the Criterion library will include additional content such as commentaries—this is a particularly interesting and unique offering for streaming sites and may help bring in the most hardcore film fans. It remains to be seen how special features will be integrated into the service (I recall similar promises when Criterion announced their partnership with Hulu, which will continue until November). There's certainly a lot of warranted excitement surrounding FilmStruck. If you're looking for something to stream this weekend, in particular documentaries, check out our recommendations below.
Netflix
Team Foxcatcher (Jon Greenhalgh, 2016)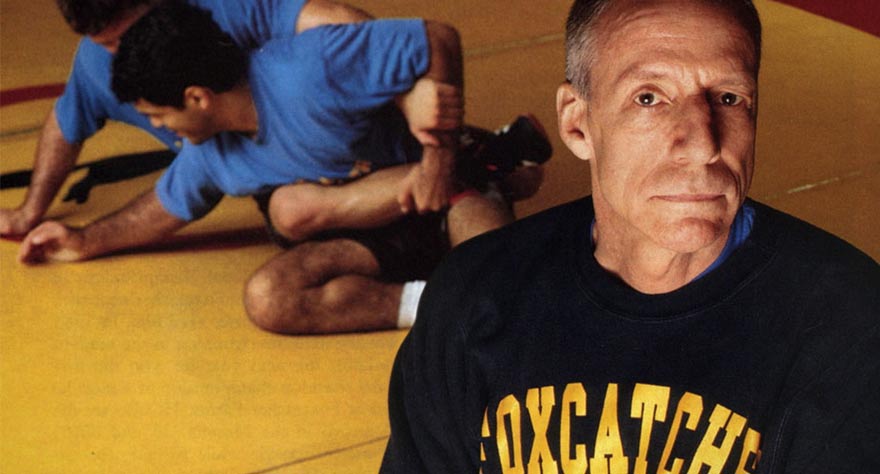 Netflix's next journey into the true crime genre, Team Foxcatcher takes a look at the infamous murder of Olympic wrestler David Schultz, previously dramatized by Bennett Miller's underrated 2012 thriller Foxcatcher. John du Pont is certainly one of the most interesting true crime figures, perhaps even as eccentric as Robert Durst, so there is a deeper psychological study left here which Team Foxcatcher dives into using interviews and archival footage. Like the amazing current run of true crime stories, the film doesn't need to over-sensationalize the unbelievable true story to make for a compelling character study and horrific recounting of events. And if you are inclined to dig even deeper on the Jon du Pont saga, you can also see the ESPN-produced documentary The Prince of Pennsylvania on Netflix.
Other titles new to Netflix this week:
Begin Again (John Carney, 2013)
Democrats (Camilla Nielsson, 2014)
Hellion (Kat Candler, 2014)
Special Correspondents (Series, Season 1)
We Are Twisted Fucking Sister (Andrew Horn, 2014)
Fandor
For All Mankind (Al Reinert, 1989)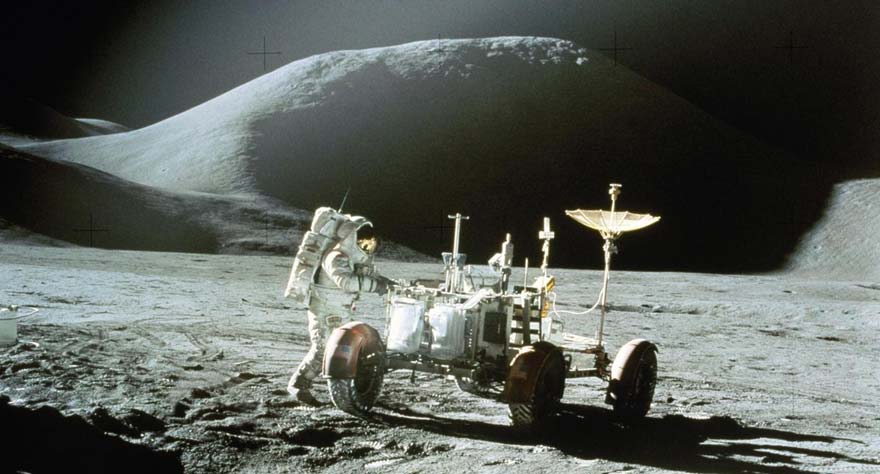 Al Reinart's seminal space documentary For All Mankind has long been a member of the Criterion Collection and is now a highlight of Fandor's "Criterion Picks"—this week boldly looking at science-fiction. The story of the men who have walked on the moon is much more dedicated to its breathtaking cinematography and philosophical concepts than simple profiles, making For All Mankind one of the most artful documentaries ever made. Other films included in sci-fi extravaganza are Fassbinder's recently rediscovered World on a Wire, Chris Marker's incredible short film that inspired 12 Monkeys, La Jetée, Japanese cult film The X from Outer Space, Tarkovsky's serene Solaris, and more. This wide variety of selections from the popular genre are all available on Fandor until May 8.
Other titles new to Fandor this week:
2 Autumns, 3 Winters (Sébastien Betbeder, 2013)
Below Dreams (Garrett Bradley, 2015)
Don't Play Us Cheap (Melvin Van Peebles, 1973)
Lines of Wellington (Valeria Sarmiento, 2012)
Wake Up and Kill (Carlo Lizzani, 1966)
MUBI
Lessons of Darkness (Werner Herzog, 1992)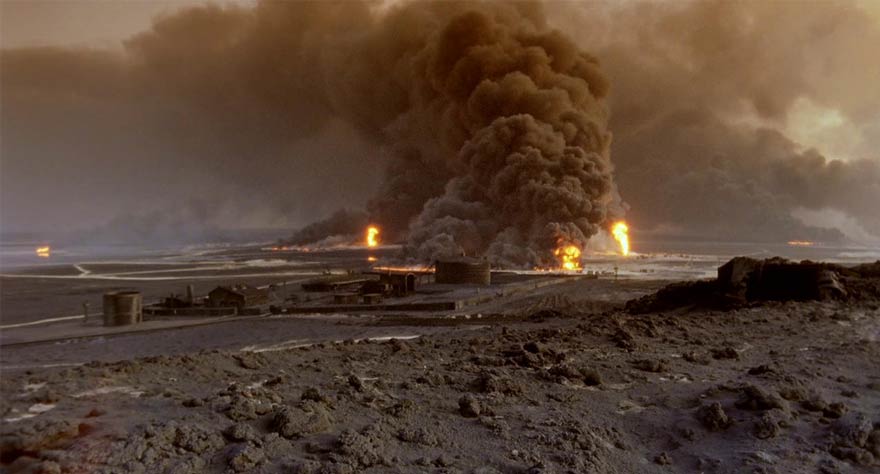 Over the past month or so, MUBI has focused on a run of Werner Herzog's best documentaries, and this week comes one of his most cinematic. With minimal use of voice-over interviews, Lessons of Darkness photographs the oil fields of Kuwait, ravaged by war, in stunning detail. Anyone who knows Herzog's work knows his complicated relationship with nature, and Lessons of Darkness is one of his most beautiful and devastating meditations. Lessons of Darkness is available on MUBI until May 28. For those who need to catch up on MUBI's focus on Herzog documentaries, the other films now available are Fata Morgana, Land of Silence and Darkness, Little Dieter Needs to Fly, and Ballad of the Little Soldier—you'll need to act fast to catch those while they last.
Other titles new to MUBI this week:
Blue in the Face (Paul Auster & Wayne Wang, 1995)
Fragment 53 (Federico Lodoli & Carlo Gabriele Tribbioli, 2015)
On Football (Sergio Oksman, 2015)
Poet on a Business Trip (Ju Anqi, 2015)
Il Solengo (Alessio Rigo de Righi & Matteo Zoppis, 2015)
iTunes & Video On-Demand
Where to Invade Next (Michael Moore, 2015)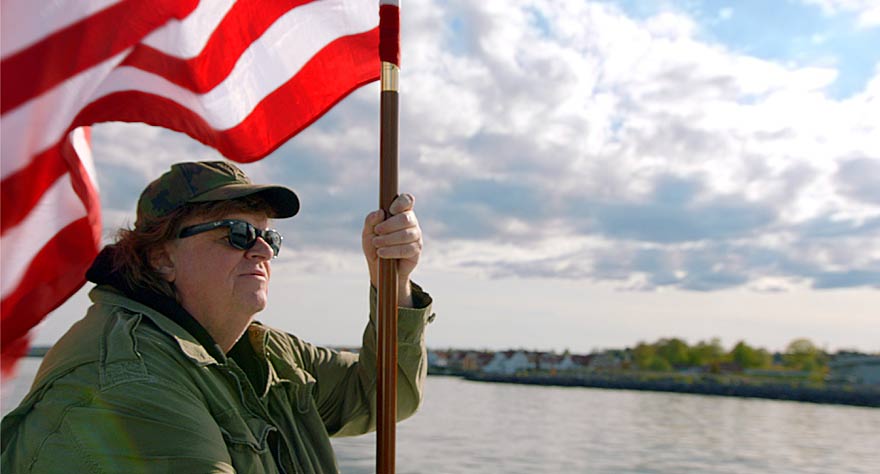 With election season ramping up, one of the most politically charged filmmakers working today takes on the concept of "American exceptionalism" with one of his most entertaining and least controversial works. Where to Invade Next uses a simple high concept that allows for Moore to travel through Europe and North Africa and find where countries are doing things right. He breaches a wide variety of political and social issues, from gay rights and gender equality to the prison system and education. The film is a far cry from a consistent and thorough look at these complex concepts, but it is a funny and enjoyable survey. Though it was a moderate success at the box office earlier this year, Where to Invade Next doesn't seem to have reached the cultural consciousness to the degree of Moore's other work. Still, it is definitely a film worth seeing, and you can now on iTunes and Video On-Demand.
Other titles new to VOD this week:
Backtrack (Michael Petroni, 2015)
Black Sails (Series, Season 3)
Deadpool (Tim Miller, 2016)
Mustang (Deniz Gamze Ergüven, 2015)
Son of Saul (László Nemes, 2015)